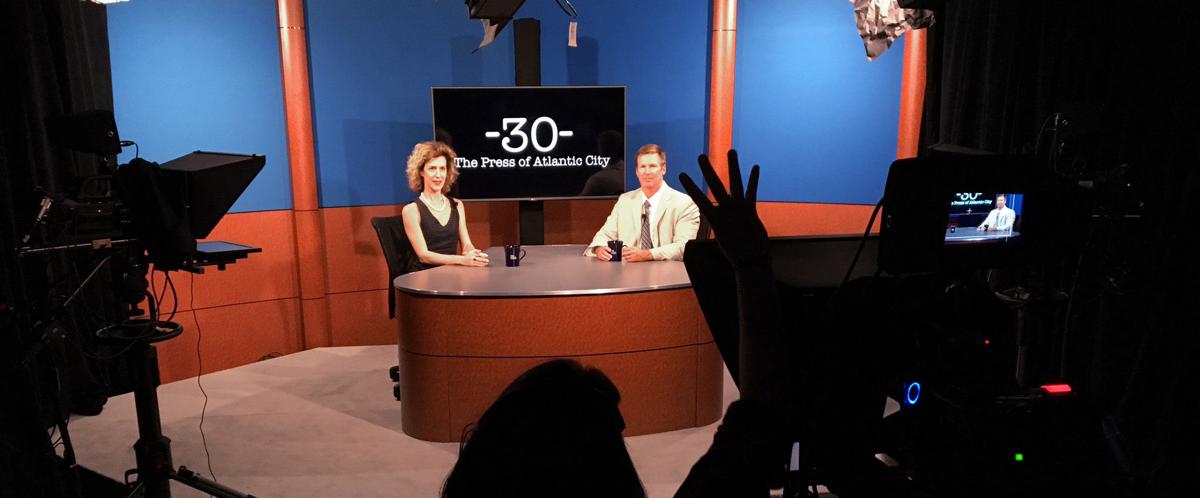 New episode of -30- airs at 7:30 p.m. Thursday
The latest episode of The Press of Atlantic City's television show, "-30-," will air at 7:30 p.m. Thursday on Stockton University's channel. Here's the lineup for tonight's show:
• It's not only what you say, it's how you say it, especially if you're running for president of the United States. Managing Editor Buzz Keough sits down with a Stockton University speech professor to discuss the oratory styles of Hillary Clinton and Donald Trump.
• Vineyards in Cape May County have been making a name for themselves in the world of wine. At The Shore Editor Pamela Dollak takes us to a winery to find out what makes Cape May wines distinctive, and we learn how to get the most out of a glass.
• We take a look at a throwback in cinema, the drive-in theater, and visit the last one operating in New Jersey, Vineland's Delsea Drive-In. Features writer Maxwell Reil and photographer Craig Matthews explore how the drive-in has managed to survive in the digital age.
• The Wildwood Boardwalk is filled with thrill rides, games of chance and pizza shops — not exactly the place you'd expect to find fine art. Press photographer Dale Gerhard takes us on a tour of an art gallery on the Boardwalk constructed from storage containers, The Art Box.
Each week, "-30-" explores the stories behind the region's major events and newsmakers. The show is produced by Press staffers working with Stockton students.
The show airs on Stockton's public access channel 9. Most residents of Atlantic County can watch channel 9 through Comcast cable, and segments can be watched anytime at PressofAC.com/30.
New episodes run each Thursday and are re-aired at 10:30 a.m. Saturdays and Sundays and 5 p.m. Tuesdays.
The half-hour episodes cover the same range of topics as the paper: news, lifestyle, sports and business.
Former Associate Editorial Page Editor and Graphics Editor at The Press. I've also worked as Managing Editor of Today's Sunbeam in Salem and as a reporter at the Sentinel-Ledger in Ocean City. My comic strip, "Just Add Walter," was nationally syndicated.
Get email notifications on Tim Faherty daily!
Whenever Tim Faherty posts new content, you'll get an email delivered to your inbox with a link.
Email notifications are only sent once a day, and only if there are new matching items.
Followed notifications
Please log in to use this feature
Log In