Atlantic City crisis: Latest updates
Gov. Chris Christie to speak in Atlantic City Wednesday morning
Atlantic City runs out of cash on Friday. Check here as The Press of Atlantic City follows developments as they happen.
5:53 p.m. - Gov. Chris Christie has just announced he's holding a press conference 11:30 a.m. Wednesday with Atlantic County Executive Dennis Levinson. The topic of the presser was not revealed.
TRENTON, N.J. (AP) — Assembly Speaker Vincent Prieto says he plans to introduce new legislation to establish benchmarks that Atlantic City would have to meet before the state could take over its government.
Prieto's statements on Tuesday are the latest attempt at reaching an agreement with Republican Gov. Chris Christie on how to help the financially struggling resort town.
Christie and Prieto are wrangling about giving the state authority over the city's finances. Prieto objects to legislation approved by the state Senate and backed by Christie, saying it jeopardizes unions' bargaining rights.
Prieto said he hopes to introduce the measure before Thursday's voting session. But he did not provide further details about the proposed benchmarks.
Christie has said he will support only the Senate's takeover bill.
Jitney driver Bob Weipert, who has collected fares for 20 years, says he is not concerned over possible City Hall shutdown. If City Hall shuts down, the jitneys will still run, he promised.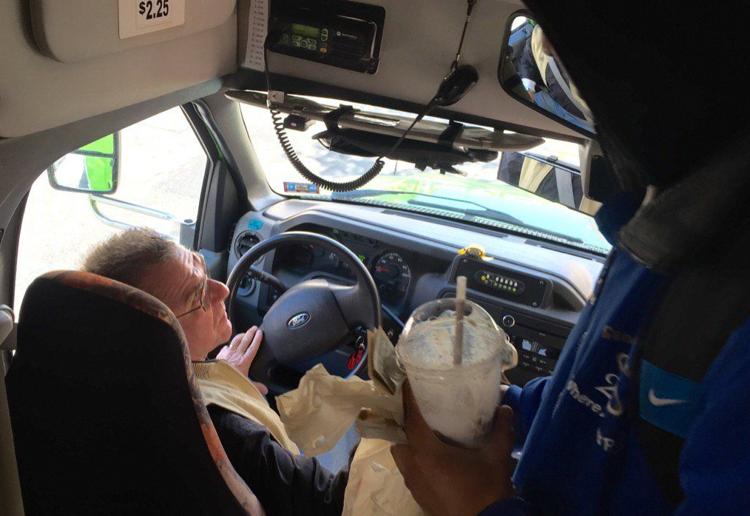 ---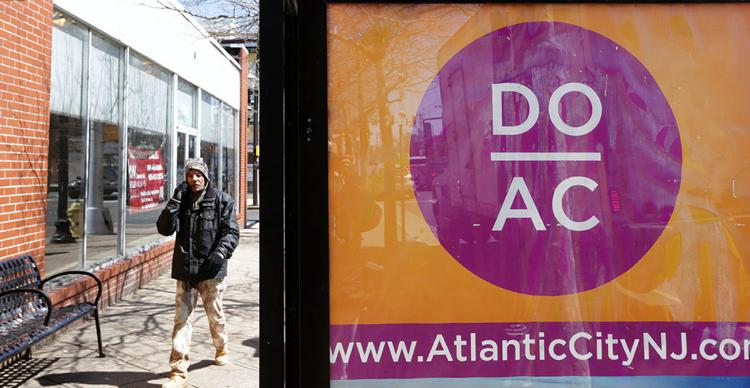 Gary J. Bossert is a part-time Atlantic City resident who sells time shares on the Boardwalk. He made sure to get his license for the year by Tuesday because he worried about a possible shut down at City Hall at the end of the week.
---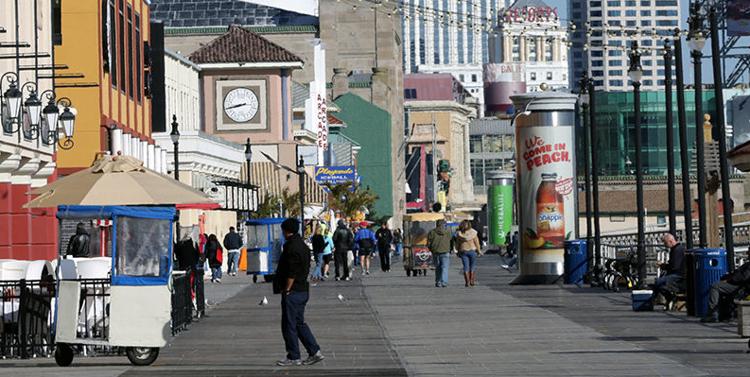 2:06 p.m. The Casino Association of New Jersey said it may not be "business as usual" if the city runs out of money.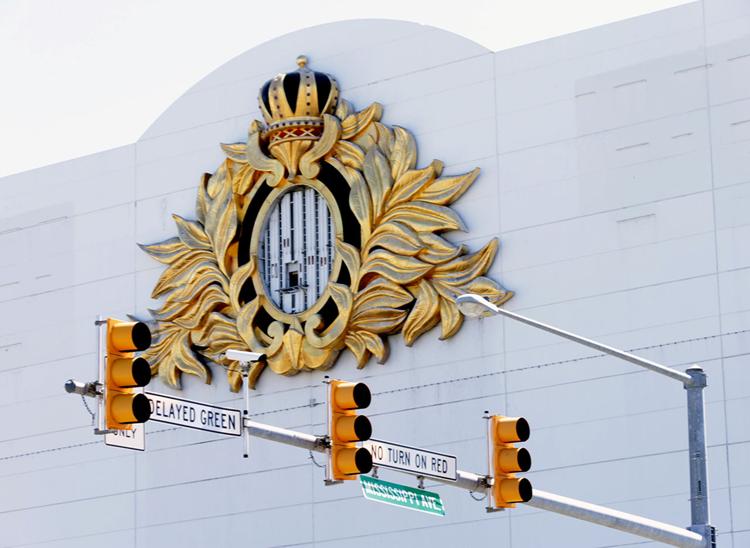 In a letter sent to Gov. Chris Christie, Senate President Stephen Sweeney and Assembly Speaker Vincent Prieto, the Association said casinos have "received numerous calls over the past week from customers inquiring whether the casinos already are or will be shut down due to the circumstances."
The Association said the member casinos are considering a paid media campaign to "alert the public that we are open."
---
Chamber: "Atlantic City is Open For Business!"
With talk of City Hall's threatened shutdown approaching, Greater Atlantic City Chamber President Joe Kelly sent a statement out to the chamber's media list to try to address public fears:
"Despite what you may have heard or read, our many great Atlantic City businesses are open and ready to welcome you," Kelly said. 
---
12:01 p.m  NJEA President Wendell Steinhauer said on Tuesday that he applauds the state for "protecting Atlantic City's public school students."
"This is a scary situation for students and their families, and the administration is correctly acting to enforce the law," he said. 
---
Atlantic City Councilman William "Speedy" Marsh said this isn't the first time the state wanted to take over the city. Marsh said he remembers when he was the mayor for six weeks after then-mayor Bob Levy was missing and the state came in and proposed a takeover.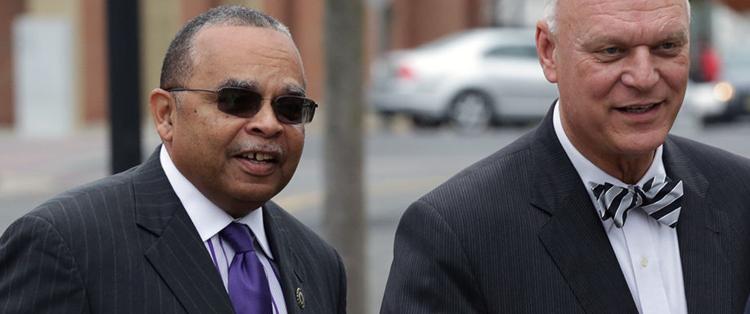 "They came in with a document, handed it to me and it said they were proposing to take over all of the financial operations of the city of Atlantic City," Marsh said. "I mean, I went to college and I can read and I couldn't believe what I was reading."
Marsh refused the state's offer.
"They thought they caught us off guard. There's just something about Atlantic City they want their paws on," he said.
In 2007, when Levy was missing, then Gov. Jon Corzine offered the services of state agencies to come in and help the city, according to an Oct. 4, 2007 Press of Atlantic City article.
---
One thing is very clear from the the conversations around City Hall is that Gov. Christie is not a popular man in Atlantic City.

— Nicholas Huba (@ACPressHuba) April 5, 2016
While walking around near city hear, I overheard a couple of talking about Gov. Christie and his press conference yesterday.

— Nicholas Huba (@ACPressHuba) April 5, 2016

---
11:20 a.m. Atlantic City came up short in its Hail Mary attempt to keep one of its largest creditors at bay when a state court judge said Borgata Casino Hotel & Spa can pursue appeals of its 2011 through 2015 tax bills. Read story here.
---
10:58 a.m. Council President Marty Small said he will reach out to President Barack Obama and federal lawmakers, including U.S. Rep. Frank LoBiondo, U.S. Sen. Robert Menendez and U.S. Sen. Cory Booker, to seek support against a state takeover and request emergency funds that may be available for Atlantic City.
"This is a critical time of the city of Atlantic City's history and the state of New Jersey is clearly playing a political game to the detriment of our residents," Small said. "Now it's time to reach out to a higher authority."
Small said he wants to get federal officials' take on the situation. He joked that if it was legal, people would want the federal government to take over New Jersey "because of their poor fiscal management and track record."
---
10:02 a.m. Mayor Don Guardian's office released statistics on the level of state aid Atlantic City receives and the salaries of the city's public safety leaders compared to that of other New Jersey cities.
A spreadsheet said Atlantic City received $66 million in total state aid, compared to the $1.64 billion Newark receives and the $456 million dedicated to Camden. Atlantic City receives $1,679 in state iad per resident, compared to $5,897 per resident in Camden and $3,761 in Newark, according to the spreadsheet.
An accompanying document said that acting Fire Chief Scott Evans' salary of $166,608 is lower than the salaries of 13 municipal fire officials in the state. It noted that Camden County Police Chief John Thomson makes $230,000, higher than the Atlantic City Police chief Henry White's salary of $212,000, which has been cited by Gov. Chris Christie in advocating for a state takeover. 
---
Gov. Chris Christie's administration on Monday sued Atlantic City to force it to make payments owed to the school district, a move that could bleed the city's funds dry sooner than expected.
The Attorney General's office filed the lawsuit on behalf of Education Commissioner David Hespe in Atlantic County Superior Court. The department issued a statement saying the city has an "unconditional legal obligation to collect taxes on behalf of the school district, and this obligation is not being fulfilled."
It says if the school taxes are not immediately paid to the district, "the schools will need to close and the children of Atlantic City will be deprived of their constitutionally protected education."
But school board President John Devlin said the board does not support the move. He said the district and city have been working together on the fiscal crisis, and he accused the governor of using the district to attack the city.
Atlantic City runs out of cash on Friday. Check here as The Press of Atlantic City follows d…
"It's just another avenue to take the city down," he said by phone Monday afternoon.
The city recently made payments covering the $8.4 million due to the district in February, but the district has not received its March payment, said Celeste Ricketts, the Atlantic City school district's business administrator. The April payment is due April 15. All told, about $34 million is owed to the schools from now through the end of the fiscal year on June 30.
The state is seeking an order to block the city from spending funds until payments are made to the school district. The city plans to make a payroll payment Friday before running out of money for three weeks. Christie said at a news conference Monday that he wants the court to act before Friday.
TRENTON — Several Democratic state lawmakers want Assembly Speaker Vincent Prieto to post a …
The lawsuit claims quarterly property taxes the city expects to collect starting May 1 won't give the city enough cash to cover all its expenses.
State law says municipalities that do not have the sufficient funds must borrow money to make tax payments due to schools. However, the city has junk credit ratings that make borrowing essentially impossible.
If successful, the lawsuit could throw a monkey wrench into the city's plan to pay employees monthly and thus postpone a cash crisis for another month. City Council is expected to vote Wednesday on modifying the pay period to 28 days. If the council approves the plan, a three-week City Hall shutdown scheduled for Friday would be avoided.
Christie said the city has used tax money meant for the schools "to fund city operations and their extraordinarily rich public sector union contracts, rather than send those dollars to the schoolchildren where they rightfully belong."
Nero fiddling while Rome burned makes for a good story, even if it's not historically accura…
But Mayor Don Guardian and Council President Marty Small said it is the state that tells the city when to make tax payments to the school district.
"If (Christie) wants to take legal action, I guess he'd have to ask the attorney general to take legal action against himself and the staff that he's put in charge that tells us when to make payments to the school," Guardian said in a news conference after Christie's announcement.
The lawsuit comes as Christie seeks the passage of a bill that would amount to a state takeover of the city's finances. The bill has passed the state Senate, but Assembly Speaker Vincent Prieto has prevented the bill from being voted on in the Assembly.
Small said Christie should be "ashamed of himself" for bringing the schools into the mix.
"To use Atlantic City schoolchildren in this battle, (and claim) that we're withholding payments so our children won't be able to get to school, is ludicrous," Small said.
After announcing the suit, Christie again called on Prieto to post the bill for a vote. Prieto has refused until the bill is amended to protect collective bargaining agreements.
"Again — Gov. Christie, rather than blaming others, should be using his existing authority to help Atlantic City avoid fiscal disaster," Prieto said in a statement.
The delayed school payments aren't new. Even last year, the district received payments a month or so late, but did receive them.
The district was assigned a state school monitor last year and more than 220 jobs were cut from this year's budget. The district received an extra $20 million in state aid this year to help cover the property tax crisis, which doubled its state aid.
Ricketts said it has been difficult for the district to receive the payments late, and with the uncertainty of payments, the schools have been prioritizing bills based on when the funds are received. She said whether the district can make it through the school year in June will depend on whether it gets the funds due from the city.
The school board had discussed hiring an attorney to represent the district's interest in the city's financial crisis.
Devlin, who is a police officer in the city, said since the city is making payments, the board was reluctant to generate additional legal fees just to force the payments to be made more quickly.
"Why spend resources we don't have?" he said. "We are all part of the same town and we are trying to work together."