ATLANTIC CITY — Hard Rock International's plan to rebrand the closed Taj Mahal into the Hard Rock Casino & Hotel Atlantic City has been called a new game-changer for the city. If that sounds familiar, and maybe not as comforting as it's intended to sound, there's a reason.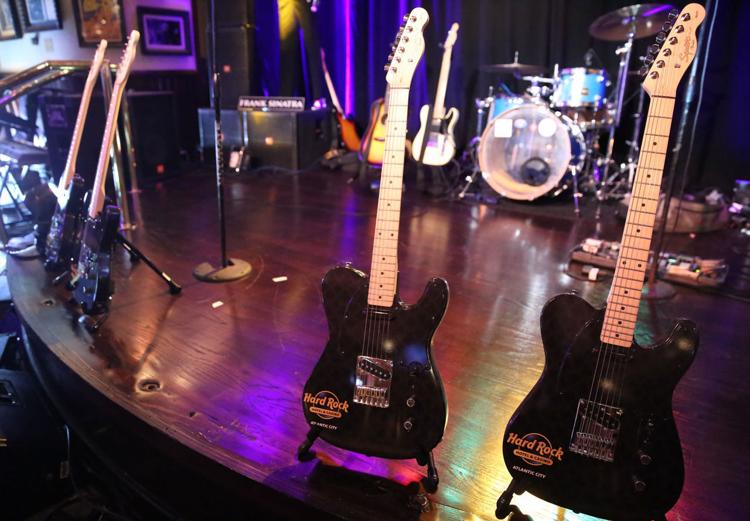 Five years ago this week, Revel opened its megaresort to fanfare and acclaim that it would change the city forever.
Two years later, Revel closed, crippled by its debt.
ATLANTIC CITY — Twenty seven years ago, before he was president, Donald Trump walked the gam…
But experts say Hard Rock has the experience, the brand and the customer base without the burdensome debt Revel had when it opened in 2012.
This includes Hard Rock's financial strength as the owner of 11 casinos, 175 cafes and 24 hotels, the company's iconic rock 'n' roll brand and "The Book," a database of gamblers that use Hard Rock properties around the world.
On Wednesday, Hard Rock, along with developers Jack Morris and Joe Jingoli, detailed plans to spend nearly $400 million converting the resort. The new property will feature two separate arenas, with seating totaling 7,000, and 2,400 slot machines. The property is expected to open in summer 2018.
"They are smart business guys," said Sen. President Steve Sweeney, D-Gloucester, Cumberland, Salem. "Hard Rock has one of the largest books when it comes to gamblers in the nation."
Customer databases are a valuable commodity in the industry. Last year MGM purchased Boyd Gaming's stake in the Borgata Hotel Casino and Spa for $900 million. Borgata's customer database was included in the deal. The database was a big part of the deal for MGM as it opens properties in Maryland and Massachusetts.
"You are going to see a lot of business coming through his place," Sweeney said. "It's not just like opening up another casino. You are opening up a casino with a book and that is what they always say brings the customers in. That is what Revel didn't have when they started."
In addition to lacking a customer list, Revel's financial situation was dire when it opened its doors April 2, 2012.
In 2010, construction on Revel was halted after chief financial backer Morgan Stanley withdrew and the project ran out of money.
At the time, Revel's CEO Kevin DeSanctis restarted construction by securing an extra $1.1 billion in funding in early 2011 from a consortium of lenders headed by Wall Street giant JPMorgan Chase.
The New Jersey Economic Development Authority also helped Revel by approving $261 million in state tax reimbursements over a 20-year period. Despite being open for a little over two years, Revel went through two bankruptcies.
Meanwhile, Hard Rock is going through its most successful period, said Jim Allen, chairman of Hard Rock International.
"Our balance sheet is as strong as any in the world," he said.
Hard Rock International is a private company under the Seminole tribe, and its overall finances are not public.
The Hard Rock brand has the ability to attract vacationers and gamblers that Revel couldn't, said Bob Ambrose, instructor of hospitality and gaming at Drexel University in Philadelphia.
"The Revel was new and had to build a brand as well as customer loyalty to the brand," Ambrose said. "The Hard Rock has a huge global loyal following and strong customer brand identification."
Hard Rock properties attract 100 million people annually, Allen said.
"This is a brand that continues to grow," Allen said.