Gov. Chris Christie is not missing a chance to tout developments in Atlantic City. Even when the developments aren't all that, well, developed.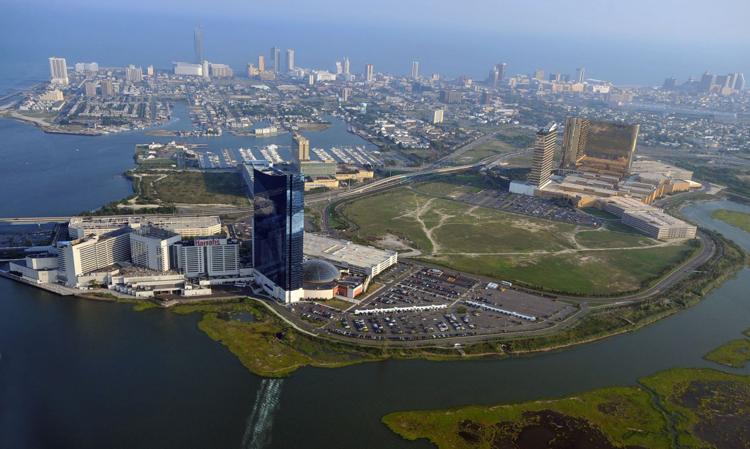 On Thursday Christie, flanked by executives from MGM and Caesars, promised an exciting partnership between the two largest casino property owners in the city.
The press conference was carried live online. Nicholas Huba watched the entire 48-minute presser, but all I could find was two minutes of an edited version posted by Christie on YouTube.
Nick says I saved 46 minutes of my life by doing that. Both had about the same amount of information after we compared notes.
But when we dug into our archives, it turns out MGM offered hints at what it wants to do out on the marina land when it first bought Borgata.
On the second half of the Atlantic City Story, we bring on our newest member, reporter John DeRosier, who has been inside the brain of the Atlantic City Police Department's $12 million surveillance center twice, once by accident. John describes the banks of television screens and hundreds of surveillance cameras the center has access to, but he quickly resorts to movie references, saying it reminded him of "Batman." Nick tosses in a "Matrix" reference, but it's more "Minority Report" if you ask me.
I'm surprised we've never run into each other at the same movie.
Also, we say goodbye to Christian, who was an original Atlantic City Story member but has moved on to cover the statewide political scene.
That's it. If you've listened to the Atlantic City Story, we'd love to hear what you think. You can leave a comment when you subscribe to us on iTunes.
Leave a comment on the story, let us know what you think or what topics you'd like to see us talk about.