Scott Cronick's Casino Action: Atlantic Club rebrands restaurants, offers super deals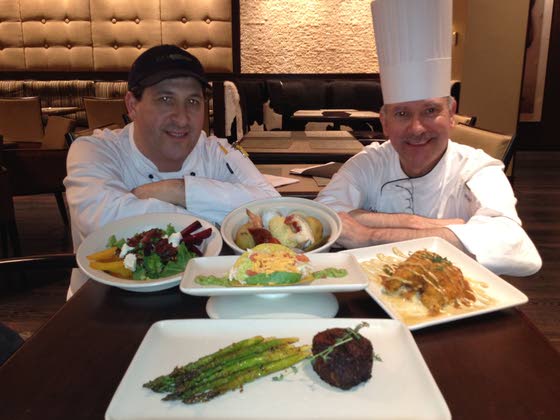 Scott Cronick's Casino Action: Atlantic Club rebrands restaurants, offers super deals
Above, Simon AC Chef Lee Finkel, left, and Executive Chef Uli Lohs show off some of the new dishes at the Atlantic Club. The Coffee Shop's BurDeli special, right, combines a deli sandwich with a burger.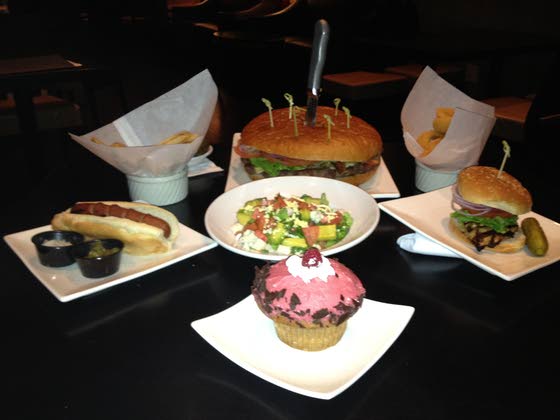 Scott Cronick's Casino Action: Atlantic Club rebrands restaurants, offers super deals
BB's offers great burgers, beer and more. The burger bar offers a 2-pound 'It's a Party Burger,' show top center.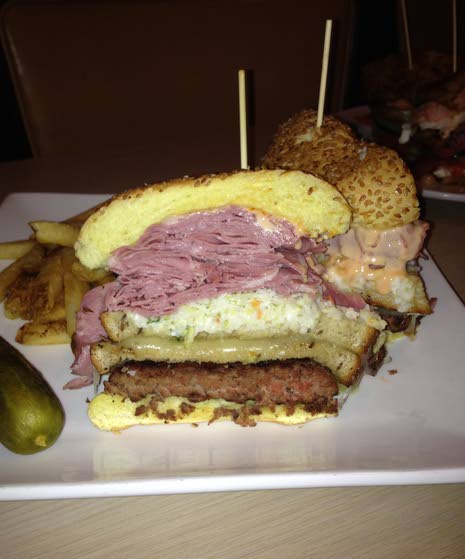 Scott Cronick's Casino Action: Atlantic Club rebrands restaurants, offers super deals
deli sandwich hamburger combo at cofee shop at atlantic club