People sure love a tasty burger. There's just something about that specific blend of meat seared to perfection, layered with gooey cheese and stuffed between two soft, grilled, buttered rolls.
Whatever restaurant you go to — from a steakhouse to a pub to even Italian joints — you will likely find a burger on their menu.
But there aren't many places in South Jersey that really put all of their energy into making the perfect burger. Fear not burger lovers: Bill's Bar & Burger inside Golden Nugget Atlantic City is one of those places.
It's that special time of year again, when we get to celebrate the women who took care of us…
If the name sounds familiar, it should. Bill's had a location when its original owners — BR Guest — opened a location inside Harrah's Resort. But when Landry's Inc., owners of Golden Nugget, bought the brand and Harrah's closed the shop to open its own burger concept, it paved the way for Bill's to move across the street.
The Golden Nugget location is much different and more focused. Whereas BR Guest's location tried to be everything to everyone — offering everything from deli sandwiches to platters — the new Bill's in Golden Nugget keeps it simple.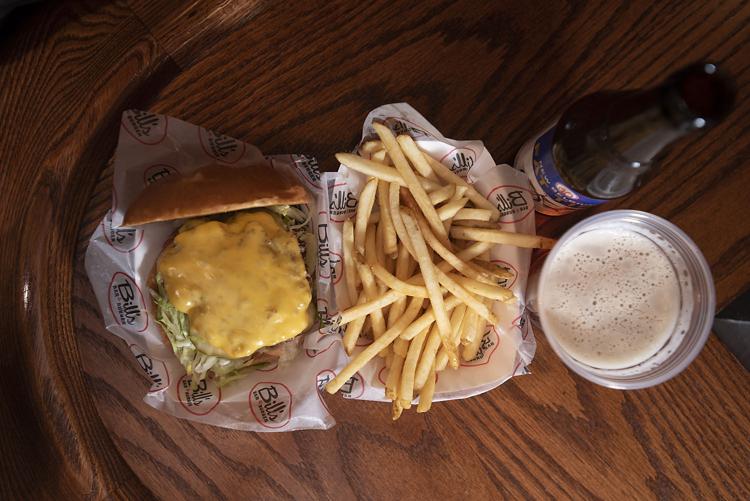 Besides five appetizers, four sides and three other sandwiches, the entire Bill's menu focuses on burgers … as it should.
Since opening in New York City's Rockefeller Center in 2009, Bill's Bar & Burger has become known for its hand-pressed, fresh-ground, secret burger blend made fresh daily. The burgers are so good it is sometimes impossible to get near the flagship location, and it was voted one of the Top 10 Best Burgers in America by CNN.
All of Bill's burgers are doubles, with each featuring two 3-ounce patties made from famed New York butcher Pat LaFrieda.
"We are a burger joint, plain and simple," says Chef Norman Reola, who oversees all six Bill's concepts around the country while also working on the culinary side of things regionally for Vic & Anthony's, Lillie's, Grotto and Bill's inside Golden Nugget Atlantic City. "It's great Pat LaFrieda meat on a great bun — a challah roll with that flavor of egg and sugar to keep it soft and sweet — and our special sauce, which is mayo based with some BBQ and relish and ranch and some other goodness that makes it an all-purpose sauce. Like all of Landry's properties, we take the best product we can get and then make it better. We don't buy sub-par ingredients and try to make it good."
There's a bit of science behind Bill's legendary burgers, according to the chef.
"The two patties are smashed — we have a custom-designed smasher — on a specially designed chrome flattop grill," Reola says. "It gives them that perfect crust, but they remain juicy and moist on the inside. The chrome flattops are amazing. They look like mirrors before they are used."
If you like it simple, stick with Bill's Burger ($10.95), a classic with American cheese, lettuce, tomato, pickle and special sauce. If you're feeling adventurous, Bill's has you covered with about 10 variations including the Fat Cat ($11.95), the CNN winner with caramelized onions, American cheese and special sauce on an English muffin; the Ranch Hand ($12.95) with applewood bacon, onion mayo, Vermont cheddar, BBQ sauce, lettuce, tomato and pickle; the South of the Burger ($12.95) with guacamole, pepper Jack cheese, queso sauce, pico de gallo and jalapeno; the Italian Stallion ($12.95) with mozzarella and long hots; The Nugget ($12.95) with smoked bacon chili, cheddar, pepper Jack, jalapeno, crispy Buffalo onions, BBQ sauce, lettuce, tomato and pickle; and the Mini B's ($10.95), three sliders with caramelized onions, American cheese, ketchup, mustard, special sauce and pickles.
Nearly every restaurant from your local Applebee's to the swankiest place in town has a shri…
If you're really hungry, get the Ultimate ($15.95), which adds a patty to make it a triple decker with Vermont cheddar, provolone and American cheese between each patty, special sauce, lettuce, tomato and pickle.
Not a beef eater? No problem. Wild Bill's Buffalo Chicken Burger ($11.95) is served with ranch dressing, pepper Jack, crispy onion strings, blue cheese, lettuce, tomato and pickle; and the Impossible Burger ($12.95) is entirely plant based and served with special sauce, white cheddar, lettuce, tomato and pickle on a whole wheat bun.
"The chicken burger is made in house from fresh chicken breast — no thigh or leg meat — that is ground and mixed with some ingredients to keep it moist, but the secret is to cook it properly," Reola says. "And vegetarians are just raving about the Impossible Burger. It's soybean based, has some coconut in it and looks like a real burger."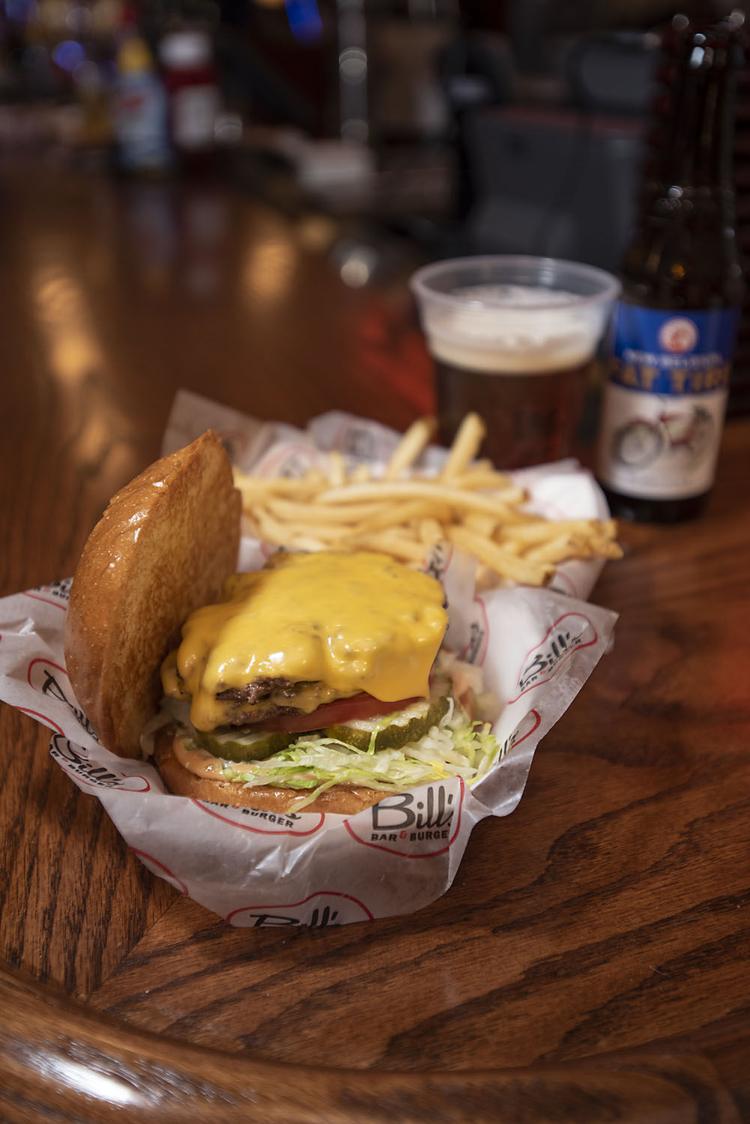 The crispy chicken sandwich ($12.95) is just that: crispy, thanks to its awesome deep-fried coating, topped with applewood bacon, LTO, cheddar and ranch; the Big Bird BLT ($12.95) lives up to its name with shaved turkey, applewood bacon, lettuce, tomato, avocado and mayo; and the Pollo Loco ($12.95) offers a seared chicken breast with bacon, avocado, pepper Jack, jalapeno ranch, pico de gallo, lettuce, tomato and pickle.
Or maybe you're just in mood for a snack? Bill's has you covered with that, as well, including awesome loaded nachos ($12.95) with smoked bacon chili, cheddar cheese sauce, sour cream and jalapenos and the wings ($9.95) served Buffalo style with celery and blue cheese.
"The wings — especially for a burger place — are dynamite," Reola says. "We are going to give everyone a run for their money at (Atlantic City Weekly's) Wing Wars next year. And the chili on the fries and the nachos is incredible. It's quality ground beef, then we add some smoked bacon and beans and slow cook it. It's a little sweet, a little spicy."
Of course, don't get a burger without chili cheese fries ($5.95) or their signature beer-battered onion rings ($4.95).
Bill's Bar & Burger is in the former location of Bean & Bread and right next to Haven. Its 14-seat counter complemented by a 16-seat rail behind it, looks like a modern soda shop, and extra seating on its casino floor patio gives it plenty of room for diners who want a burger, a craft beer, a frozen margarita or a classic shake.
"I think the Nugget really needed that casual, quick-stop place, and now we have it," says Reola, who adds that Bill's will add three more locations in San Antonio, Washington, D.C., and Boston in the next year. "And Bill's has been knocking it out of the park from players looking for a quick bite to clubgoers looking for a nice, greasy burger after a night of partying. It just seems like a perfect fit."