Carol Herforth should have been upset when her beloved chef at her popular Cape May restaurant Island Grill up and left the business to get hitched. Instead, she was thrilled.
"I bought out the Cold Spring Grange and had the wedding there," Herforth says of their October nuptials.
Love was also in the air for Herforth. She, too, fell in love — with the Grange. When asked if she wanted to take it over shortly after the ceremony, she "jumped on it."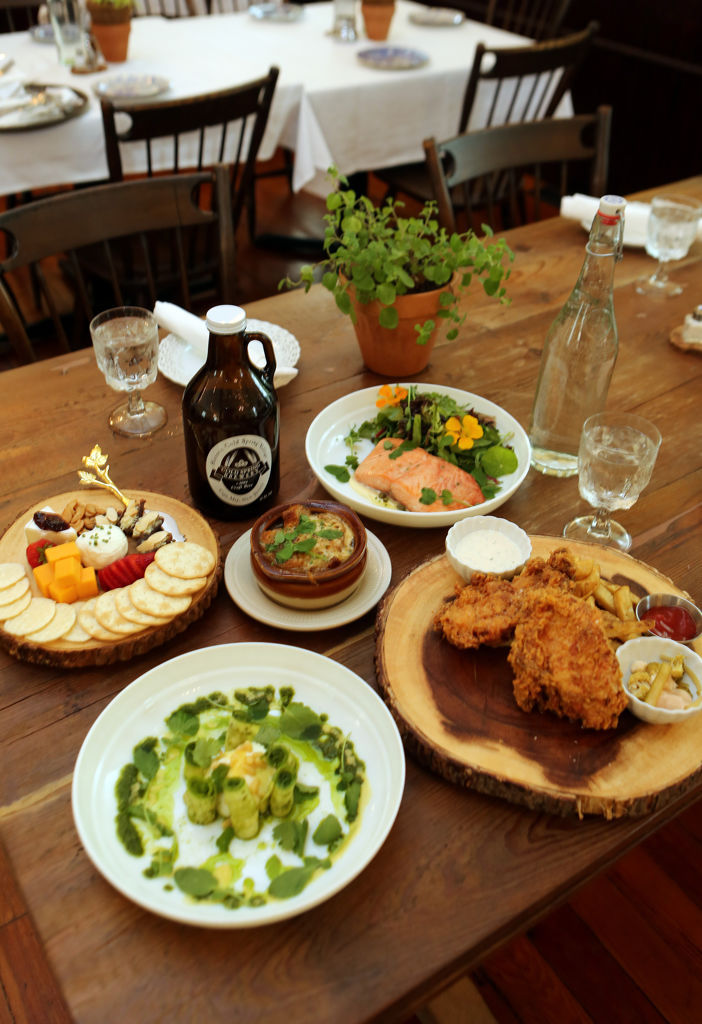 So after 10 years, she closed Island Grill to focus on revitalizing the Cold Spring Grange Restaurant, which has held a special place in her heart for years.
"I always loved this restaurant … always loved the village (Historic Cold Spring Village). I brought my kids here when they were little. It's magnificent. A really a beautiful place," she gushes. "After catering my daughter's wedding (there), I just knew I had to be here."
Herforth didn't have to do much with the décor at the Grange, which reopened with Herforth at the helm in early May. The beautiful two-story, early-American, white building with black shutters and awninged porch is listed on the State and National Registers of Historic Places. The inside is just as charming. A large, rustic, high-ceilinged dining room with wooden floors houses a scribe's desk in the front and old-fashioned chairs and tables seating just over 100 that are divided in the center by a long wooden service table.
Since the Chart House debuted in Golden Nugget Atlantic City in 2012 as part of Landry's renaissance of the property, the seafood restaurant h…
Strings of white lights and subtle streamers are strewn from one end of the ceiling to the other. These were not original, of course. Herforth catered a wedding recently where the bride brought those as decorations. Herforth thought they added a nice touch to the room and offered to purchase them from her.
A bottle of ice cold water is set on each table, as is a small pot of fresh herbs used as centerpieces. Flower pots also serve as amusing bread baskets for the heavenly rolls that are served with the meals.
Where Herforth could be more creative at Island Grill, at the Grange, she and Chef J.P. Linnington decidedly stick to pub-style and "heritage" food.
"Heritage food is food from where people lived. This village is from early American times, going back to the 1800s — what they grew, what animals they raised. In this area it's seafood; the Indians had corn and squash," she says. "We like to say it's gourmet comfort food."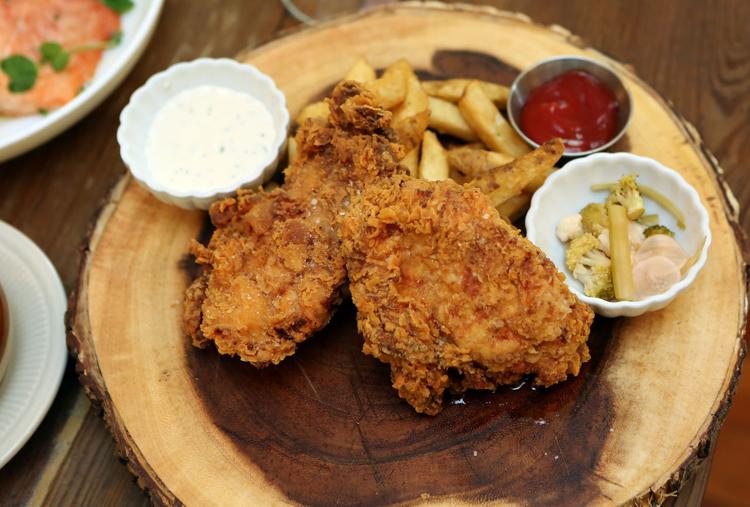 Herforth stresses that the food at today's Grange is different from the Grange of the past, as she and Linnington are "really embracing farm-to-table." There are also some items, such as the calamari with smoked paprika and deli peppers ($12) or the fried peppers with Italian salsa verde ($11), that are carryovers from Island Grill. But not too many, as Herforth wanted to keep the menu small while staying true to the gourmet comfort foods the Grange of today is becoming known for.
"Our fried chicken ($18) is selling off the wall (because of) the way we marinate it in buttermilk and hot sauce. It tenderizes it and gives lots of flavor."
And that's true — the boneless chicken is magically breaded, incredibly juicy and loaded with flavor. The Colonel's got nothing on this baby.
Other comfort food staples include pierogies ($10) with carmelized onions, chives and sour cream, the cedar-planked salmon ($25) with a citrus beurre blanc, local lettuces, Johnny Jump Up flowers and Orange Ale vinaigrette — "it's roasted on a cedar plank and takes on a really good smoky flavor" — as well as its flavorful, stick-to-your-ribs chicken pot pie ($18).
"It's just very humble, good food."
The Grange has a relatively new neighbor — Cold Spring Brewery, which opened last year. The relationship between the two establishments is a friendly one, indeed.
We're all used to workouts and water — maybe even workouts and electrolyte-fueled energy dri…
In fact, Herforth and Linnington devised part of the menu to include pub food, such as the CSG Burger ($15) with three different meats — brisket shirt rib and chuck.
"We're next to the brewery, so we have pub-style food," she says. "And as a BYO, guests stop at the brewery and get beer to bring to dinner here."
And, since the brewery is pet friendly, so is the Grange.
But the real symbiosis comes from the blending of the Grange's food and the brewery's beer. Items such as the uber-popular Ishmael Ale French Onion Soup ($7) with fontina, gruyere and parmesan is made with Cold Spring Brewery's Ishmael Pale Ale, while the soft shell crabs ($28) with Meuniere butter and caper sauce have Orange Ale in its vinaigrette.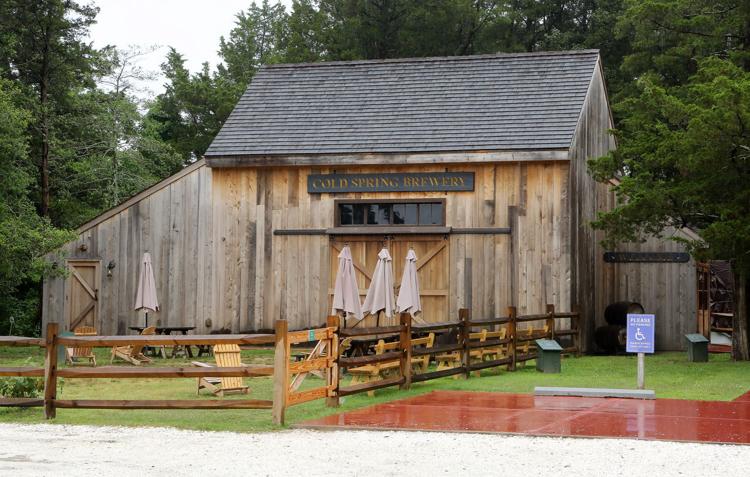 Herforth is clearly pleased at what is being done at the Grange and looks forward to a busy summer that carries into the holiday season.
"I don't know how it worked out," Herforth happily marvels. "It just worked out.