As the oldest business in Atlantic County, the Linwood Market and Deli, nestled in a quiet residential neighborhood, was on the brink of becoming a relic. Owners Harry and Theresa Cohen knew that it was time to shake things up.
"The market concept just wasn't working in this grocery-store era. It was a little bit like a museum in here," jokes Katherine Cohen-Jordan, managing partner at Elsie's and the Cohens' daughter. The Cohens had tasked their daughter and her husband, Chad Jordan, with the job of reinventing this classic. They launched Elsie's Down the Shore on April 1.
Most Caesars Atlantic City regulars who have frequented Nero's Italian Steakhouse — or any o…
A small deli off the beaten path, Elsie's Down the Shore had to make a lot of noise just to get noticed. From the start, they intended to do things differently — which came in the form of Elsie's pickle sandwich. It's all the meat, cheese and dressing you want with a pickle as the roll, instead of bread. It became an Internet sensation. Pictures of Elsie's pickle sandwich have been shared thousands of times. But they didn't stop there. Now they also have cucumber roll-ups, lettuce wraps, cheesesteak-stuffed peppers and tomato sliders.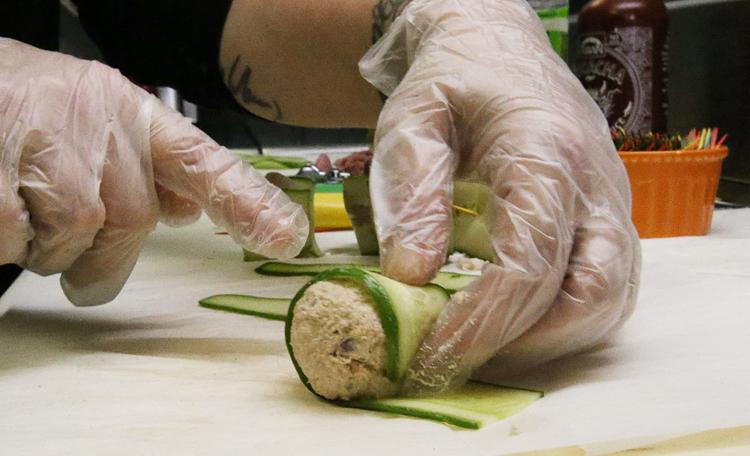 "We take a lot of pride in being the only unorthodox deli in New Jersey," Cohen-Jordan says.
Elsie's offers Boar's Head meats and cheeses, low-carb, gluten-free options, breakfast sandwiches and vegetarian sandwiches on your choice of pickle, cucumber, lettuce or tomato. However, if you crave a traditional sandwich, they still have your back. You can get bread — in fact, it's some of the best bread Atlantic County has to offer — like fresh Rando rolls and Ginsberg rye.
"We've had people drive from Reading and King of Prussia just to get a pickle sandwich or cucumber roll up, then turn around and head right back," Cohen-Jordan says.
"You'll be hooked, I'm telling you, their food is addicting," says Donna Broughton of Mullica Township.
Broughton and her husband drive 40 minutes just to pick up food from Elsie's on a regular basis.
"We're retired and we're foodies, so we enjoy discovering great places like Elsie's and don't mind driving," says Broughton, who learned about Elsie's through a friend's Facebook post of the pickle sandwich. That friend just happens to live in Tennessee.
"The pickle sandwich is definitely messy to eat," Broughton beams, "but from that first bite, the crunch in your mouth and the popping of flavors, you're hooked."
Cuba Libre Restaurant & Rum Bar will offer a complimentary Cuba Libre cocktail — a rum a…
Cohen-Jordan and Jordan both have backgrounds in advertising. Cohen-Jordan worked in fashion for notable brands such as Urban Outfitters, and Jordan was the artistic director for major retail brands including Guitar Center and Walgreens. Currently, this entrepreneurial husband and wife duo are full-time realtors and designers in the greater Philadelphia area. Their design sensibilities completed Elsie's retro renaissance with some basement treasures and antique acquisitions.
"The history of the store is amazing," explains Cohen-Jordan. "So we wanted to honor that tradition while still shaking things up. Elsie Stuber owned and ran the store in the early to mid 1900s. Her picture hangs on the wall. A women entrepreneur was pretty revolutionary for that time and we wanted to pay tribute to that."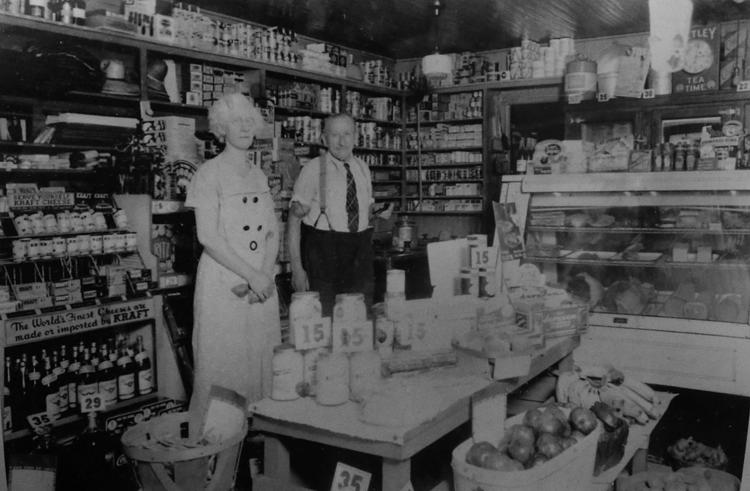 With the brand established, everything seemed to come together naturally and out of a daughter's love for her family.
"Both my parents are diabetic, and while they manage it with medicine, I'm always trying to get them to eat healthy, so I won't let them eat bread. That's where the pickle sandwich came from," Cohen-Jordan says, noting that Elsie's sells between 700 and 800 pickle sandwiches a month. "The reception has been incredible. The pickle sandwich and cucumber roll ups work really well for tailgating, catering events and the beach. They hold up well in various climates. You don't need to worry about soggy bread."
"The tentacles that this has grown is really interesting to watch," Jordan says. "We recently (even) catered a Weight Watchers event."
Some menu favorites are Homage to Katz ($8 sandwich, $8.50 hoagie) with turkey breast, corned beef, Swiss cheese and homemade Thousand Island dressing. The Taylor ($6.50 sandwich, $8 hoagie) includes the fresh, homemade hummus flavor of the week, roasted red peppers, sliced cucumbers and alfalfa sprouts. Any sandwich can be ordered as cucumber roll ups ($7.50 for 6), on a pickle ($8.25), as tomato sliders ($6) or lettuce wraps ($6). The cheesesteak stuffed peppers ($8.50) are another low-carb favorite. Elsie's also features homemade tuna salad and chicken salad.
The Cohen family proves that when you're in a pickle, don't worry. It's so delicious "you won't even miss the bread."