This may be the East Coast, but Country Club Tavern and Package Goods is straight out of the wild, wild West.
When it underwent a complete renovation six years ago, it amped up the Western theme, bringing something rarely seen to South Jersey.
"The Western theme is unique for this area, and we live in a rural area where country is big," says Russ Buckingham, manager.
Standing alone on Route 9 in Cape May Court House, Country Club Tavern beckons wary ramblers along the way.
The sizable maroon and sage barn facade resembles someplace the famous Earp brothers were likely to frequent, of course, with a third millennium update.
When you think of Historic Smithville, you probably don't think of modern gastropub comfort food with an amazing beer list, craft cocktails an…
Inside, the dark wood floors are boot-stompin' ready. With walls layered in pine, Western regalia and deer heads, the atmosphere will get even city folk feeling a little bit country.
"We're really known for our friendly, homey atmosphere," Buckingham says.
"We are also well-known for our wings and our burgers," Buckingham adds.
In fact, Country Club Tavern's chicken wings ($10.99) were voted the No. 1 wing at the Cape May County Wing Off.
"We have about 10 different sauces for our wings that we make here," says Chef Steve Rossi.
The burgers are another big draw at the Country Club Tavern. The regular menu features nine different burgers, plus a burger of the month. November's burger was the "Thanks Birdger" ($10.99), a half-pound, homemade turkey burger, topped with Swiss cheese, stuffing and a cranberry mayo, served on a brioche with sweet potato fries. December's burger is the "Cabin in the Woods," which features a half-pound burger topped with Applewood-smoked bacon, maple syrup and ghost pepper cheese.
"People come here for our comfort food and bar food," Buckingham says.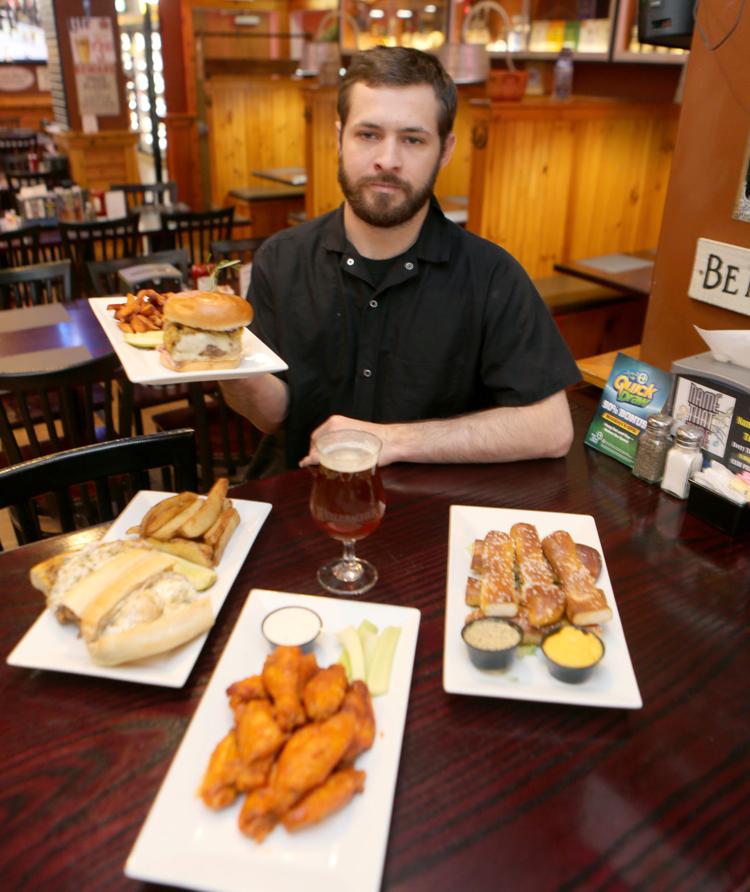 Country Club Tavern features a wide selection of appetizers, sandwiches and pizzas, for which they make their own dough.
"One of our most popular sandwiches is the Desperado," Rossi says of the non-traditional cheesesteak ($9.99) with two eggs and hot sauce. "It's like a steak and eggs meal on a sandwich."
Holiday tunes will be performed during "Songs for the Season," six joy-filled mini concerts …
If you're trying to maintain your cowboy or cowgirl physique, the Country Club Tavern also has vegetarian and gluten-free options available. The veggie grinder ($9.99) features fresh grilled vegetables on a roll made fresh in Atlantic City.
If all that bar food makes you thirsty, Country Club Tavern has 24 cold beers on tap, including may local brews. The menu is rotating, but you can stay on top of it with their updated beer menu on Untapped.com. If you can't decide which craft beer to try from their large selection, opt for a flight.
While the Country Club Tavern does not have a large wine menu at the bar or pub, you have the option of purchasing a bottle from their wide selection at the package goods store. The corkage fee to enjoy that bottle with your meal is $6.
Country Club Tavern has its own "Man vs. Food" challenge called "The Triple Decker Devil Burger Challenge." Those brave enough and hungry enough are given 60 minutes to finish 8 pounds of burger deliciousness.
The triple decker devil burger is constructed from three pizza shells, used as buns. Two massive burger patties are nestled between and layers of cheese, bacon, lettuce, tomato and hand-cut, beer-battered onion rings.
"A lot of people have tried," Rossi says, "but only two have done it, and they were both professional eaters."
If you complete the challenge, you get your meal for free, a T-shirt and your name on the wall-of-fame. If you aren't able to finish the challenge, this massive meal will cost you $25.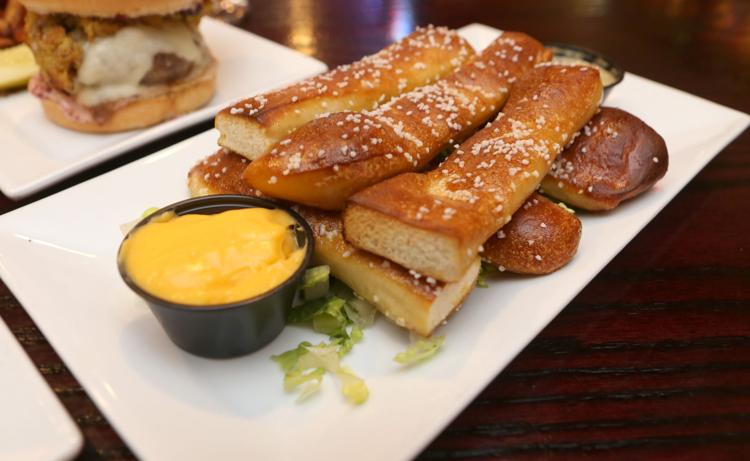 Besides the burger challenge, Country Club Tavern has something going on almost every night of the week, Buckingham explains. Monday night is Quizzo and Italian night, with half-priced meatball sandwiches and more food specials from 4 to 10 p.m. On Tuesdays, Country Club Tavern hosts its Fiesta Night, with half-priced tacos and additional specials on nachos and quesadillas from 4 to 10 p.m. There are also drink specials from 8 p.m. to closing. Wednesday is for wings, with half-price wings from 4 to 10 p.m. Thursday is Name that Tune Night from 8 p.m. to closing, with drink specials and prizes. And head there on Saturdays for live music.