Most boardwalk restaurants push out a mix of of the same foods — things like pizza, cheesesteaks, sausage and peppers or ice cream can be found at just about any seaside boardwalk in the state. Sure, you can find specialty shops selling everything from fudge to monkey bread, but few actual restaurants venture far from the standards.
Not the case at Blue Cactus — a brand-new spot on the Ocean City boardwalk that puts out some of the freshest Mexican food in town. They refer to themselves as a "taco shop," which perfectly matches the casual vibe of the space. The look falls somewhere above the average boardwalk pizza joint, but not as formal as a traditional sit-down restaurant. Bottom line: it would be hard not to feel comfortable here.
Plus, they make a mean taco.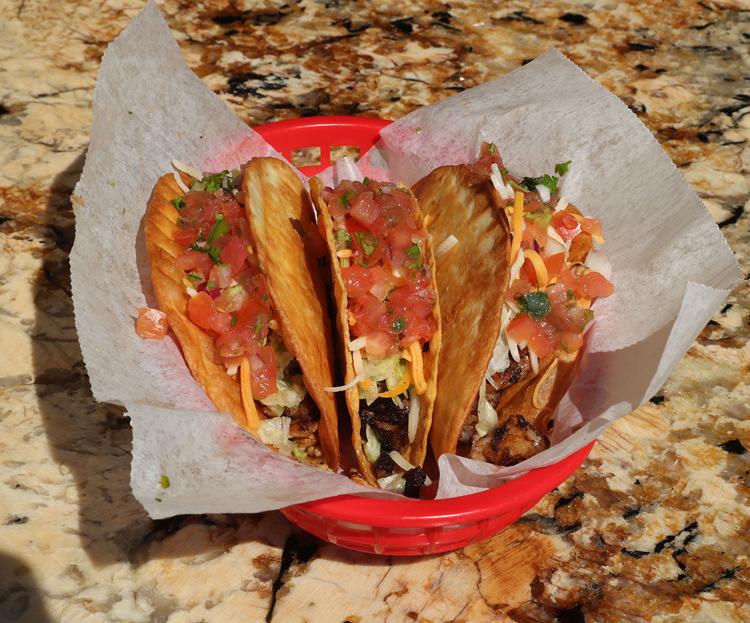 "I always loved tacos, my family has taco night every Tuesday," says Chris Stokes, 45, the owner and mastermind behind Blue Cactus.
"When I was 20 years old, I worked in a taco shop in New Hope and I loved everything about it. I loved their business model, so I decided to open up my own."
Something as simple as a love for tacos and a good experience from more than two decades ago, has led to Blue Cactus coming to life. But other than that brief time spent at the taco shop in the early '90s, Stokes has a rather unconventional background for a restaurateur.
You've heard of Super Bowl parties, but how about Miss America parties? When you boil the tw…
"I worked for Wildwood Linen Supply for 25 years," Stokes says matter-of-factly. No matter which way you look at it, 25 years in the linen biz shouldn't properly prepare you to launch the town's best Mexican restaurant, but somehow Stokes has managed to make it happen.
Of course, it's not all a complete fluke.
"I did go to culinary school when I was younger, so I do have some background (in the restaurant business)," Stokes assures. "And I always had that business model from 25 years ago in the back of my mind."
So, what exactly does Blue Cactus specialize in? Well, one of the great things about it is the simplicity of the menu. You won't be shuffling through pages of complex options here. Instead, Stokes keeps it short and sweet, offering tacos and quesadillas in multiple varieties including chicken, beef, shrimp, steak and a few you might not expect, like brisket and carnitas (pulled pork).
You can choose from various varieties of taco shells, including flour, corn or soft. Everything is made in house and frankly, you can tell. All too often Mexican restaurants attempt to cut corners, opting to use bagged chips instead of fresh ones, or frozen beef, but here that is never the case.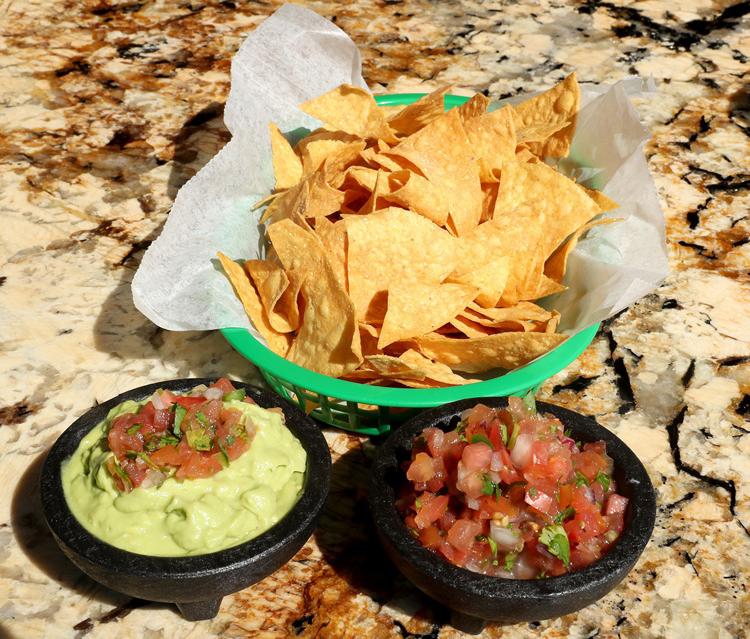 "Our items are simple. It's just simple, fresh handmade food," Stokes says.
Of course, there are a few extra items besides tacos and quesadillas on the menu. The guacamole and salsas are available as side dishes and each use fresh ingredients as well, and the guma pies — a type of fried hand pie similar to an empanada — are available in both crab and lobster varieties and could quickly become the go-to item on the menu.
With its last show of the season running from Saturday, Sept. 9, through Oct. 9, SOMA NewArt…
Another nice touch at Blue Cactus is their use of craft sodas. No tired old Pepsi for sale here, instead a custom fountain featuring Fountain Head Gourmet Craft Sodas spits out flavors like black cherry, orange and cream, root beer and more.
Desserts are limited for now, but they do offer sopapillas, a type of chip similar in flavor to a churro, and will be adding new items to the menu as the restaurant evolves.