You may not know it, but if you're reading this on a Thursday, it's National Goof Off Day. If it's Friday, it's National Near Miss Day. Sunday? National Tolkien Reading Day.
We're big fans of unofficial holidays around here (check out last year's Pi Day and Star Wars Day stories if you don't believe us). So when we found the National Day Calendar (at NationalDayCalendar.com), which details every unofficial holiday on each day of the year, we really went crazy.
Welcome back to another month of, "you ask and I'll answer." This format has proven to be ve…
We've decided to launch a new column where we take one unofficial holiday a week and tell you how we'll celebrate it. There's no logic to this column, just as there is no logic to the fact that Tuesday, March 27, is National Joe Day.
To honor the first week of this absurd column, here's a full week of food-related unofficial holidays and how we suggest you celebrate.
March 22: National Bavarian Crepes Day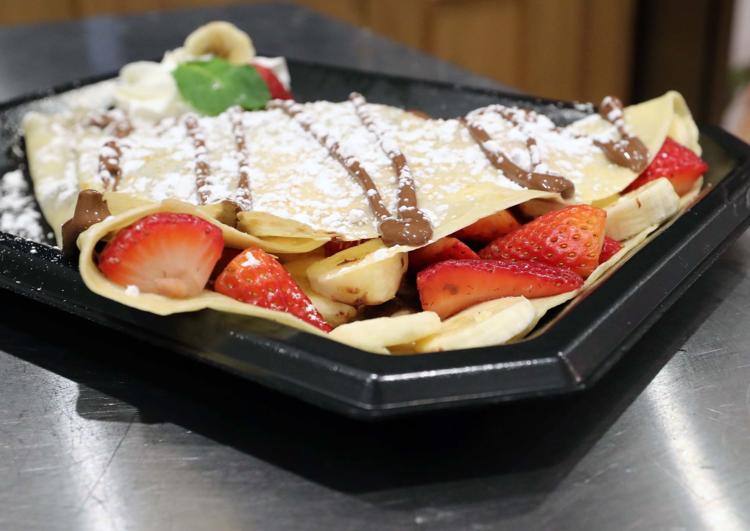 Though Bavarian Crepes are hard to come by, Tropicana just opened an excellent French creperie in The Quarter called La Petite Creperie. Filling options include Nutella with bananas, strawberries and whipped cream; Bananas Foster with caramel sauce, wet walnuts and whipped cream; Tiramisu with cream, lady fingers, cacao chocolate sauce and whipped cream; Dulce de Leche with caramel sauce, chocolate sauce and whipped cream; and cannoli with cream, chocolate chips, chocolate sauce and whipped cream. Tropicana is located at 2831 Boardwalk, Atlantic City. Go to Tropicana.net.
March 23: National Chip and Dip Day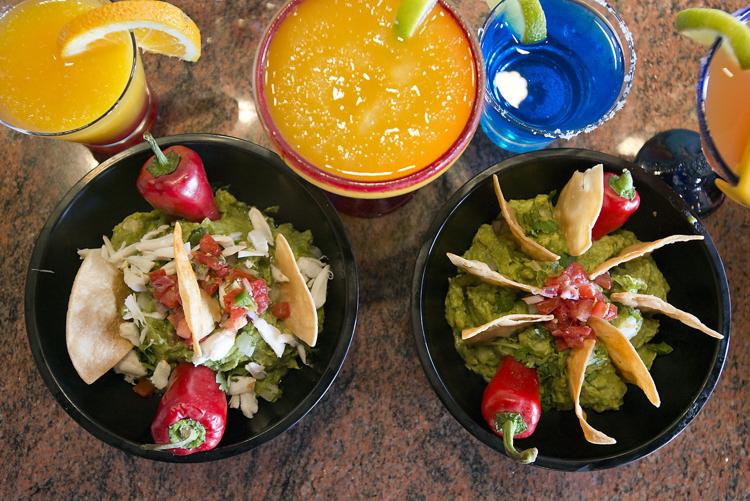 There are so many ways to celebrate this holiday, but we're sticking to our guns and honoring National Chip and Dip Day with an order of guacamole from Casa Taco & Tequila Bar. It's fresh, it's satisfying and there's an option to add crab meat. Need we say more? Casa Taco & Tequila Bar is located in Tropicana at 2831 Boardwalk, Atlantic City. Go to Tropicana.net.
March 24: National Chocolate Covered Raisin Day
Grabbing a bag of Raisinets is certainly an option on this "holiday," but hard core supporters of National Chocolate Covered Raisin Day may be looking for something a bit sweeter. For that, we point to Jagielky's Raisin Bark. The legendary South Jersey candy store has a "secret" recipe that includes soaked raisin clusters dipped in chocolate. Two locations: 5115 Ventnor Ave., Ventnor; 8018 Ventnor Ave., Margate. Go to JagielkysCandy.com.
March 25: National Lobster Newburg Day
Believe it or not, Lobster Newburg isn't the most prevalent lobster dish in the world. But, if there's any place in South Jersey to get a great lobster, it's the Lobster House in Cape May. Have them prepare it for you, or get a lobster to go. Located at 906 Schellengers Landing Road, Cape May. Go to TheLobsterHouse.com.
March 26: National Spinach Day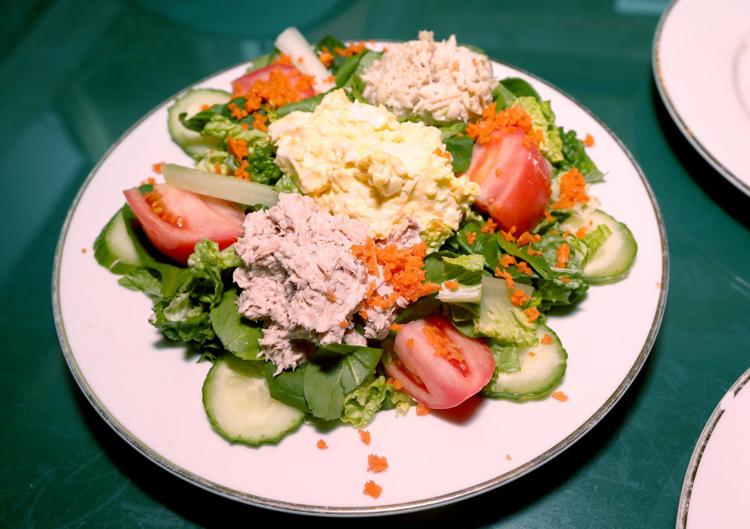 Channel your inner Popeye on Monday for a super food worthy of National Spinach Day. Teresa D's Bruncheonette offers a filling spinach salad, topped with egg, chicken and tuna salads, with tomato wedges and cucumber. This salad — which is actually four salads in one — will knock out any preconceived notions that a spinach-based dish can't be filling. Located at 3075 Route 9, Ocean View. Find Teresa D's Bruncheonette on Facebook.
March 27: National Spanish Paella Day
When we think of paella, one restaurant comes to mind — Veracruz. This Harrah's restaurant offers three different kinds: lobster paella with a whole 1½ pound lobster, shrimp, clams, mussels, calamari, chorizo and bomba rice; Valencia paella with chicken, shrimp, clams, mussels, calamari and chorizo with saffron infused bomba rice; and vegan paella with roasted seasonal vegetables with saffron infused bomba rice. Located at 777 Harrah's Blvd., Atlantic City. Go to Caesars.com/HarrahsAC.
Bust out your pretzel necklace because the A.C. Beer and Music Fest is back. From 8 p.m. to …
March 28: National Something on a Stick Day
A corn dog, popsicle, skewered vegetables or roasted marshmallow would all be acceptable ways to celebrate National Something on a Stick Day. But, perhaps the best thing-on-a-stick to indulge in is a good ol' kebab. For something a little different, try The Nizams' chicken or lamb seekh kebab, which includes your choice of minced boneless chicken or lamb with chopped onions, herbs and spices broiled in a tandoor. Located at 6666 E. Black Horse Pike, Egg Harbor Township. Go to TheNizams.com.