It's hard to say why "Dancing with the Stars" is such television gold.
Perhaps it's the sheer curiosity of whether or not a celebrity can dance that gets people interested. There's also a bit of nostalgia attached to the show; DWTS always manages to dig up stars who have, in many cases, faded from the limelight — the kind of people who make you go, "Oh, I remember her."
And once the curiosity or nostalgia brings audiences in, it's easy to see why they stay. Like any good reality series, each season of DWTS is ripe with emotional and physical highs and lows that make the eventual successes all the more sweet.
That winning formula has kept the ABC favorite healthy for over 10 years. Though, once the season is over, the work doesn't necessarily stop for the celebrities and their professional dancer counterparts. That's when the tour begins.
"Dancing with the Stars Live!" kicks off its tour at Caesars Atlantic City 9 p.m. Friday, June 16, with a second show 8 p.m. Saturday, June 17. Dancers like Sasha Farber, Sharna Burgess, Lindsay Arnold, Keo Motsepe and Alan Bersten will perform, along with the winning dancer this year, Emma Slater, and her celebrity partner, NFL player Rashad Jennings.
Every holiday we endeavor to help out the last-minute gift buyers of the world, and Father's…
This season of DWTS gave Slater her first win, a goal she has been working toward since joining the cast as a professional dancer in 2013.
"Especially for the first time, in the back of your mind you think, 'can I really do it?' I've had such different partners, and there's always a part of you that thinks you can't win," Slater admits. "I was completely blessed to have a partner like Rashad, who had such a great work ethic. He just wanted everything to be perfection, like I did. It was really easy to work with him.
"I watched (the win) back, and when we actually won I had the most awful expression on my face. It just means so much, but I wish I was a bit calmer," she adds with a laugh.
Working with an athlete on DWTS was a new experience for Slater. In her seven seasons of the show she's partnered with everyone from comedian Bill Engvall to actor Billy Dee Williams to LMFAO singer Redfoo and even politician Rick Perry.
"I think everyone's unique and individual," Slater says of the difference between working with an athlete as opposed to an entertainer. "I don't think it's the same every time. It does vary from occupation, too. There are many positives to having an athlete, even if they're like Rashad and they've never danced before. They know how to use their bodies, so they have a good sense of how to dance. They're perfectionists. But you find those qualities in someone who's not an athlete, as well. The benefit to dancing with an actor is that they have that element of performing. They know what it's like to be in front of a big crowd and pull from their performance value. With an athlete they're used to crowds, but it's with a helmet on. They don't have to entertain as much."
Jennings will be back in his dancing shoes as a special guest on the tour. According to Slater, the tour, bearing the theme "Hot Summer Nights," will be a nostalgic romp through the season for fans of the show. Favorite dances will be recreated, along with spectacular group numbers and behind-the-scenes fun.
"We're very excited about opening up in Atlantic City," Slater says. "The best part about working with Rashad again is in this show he's able to dance with other professional male dancers. He's really keen on doing that.
When regulars call up to reserve a favorite dish long before they're even seated at their table, you know you got a good thing going.
"There's a section of the show all about love. There's some really funny video content about life on the road. Rashad and I get to do four dances together. Maybe you'll get to see our freestyle. There's a really fun summer section where we pay tribute to summer. It's very high energy with a lot of fantastic group numbers."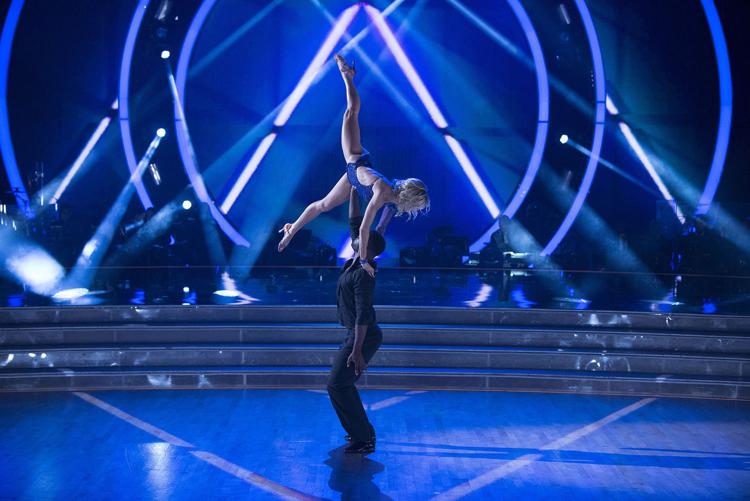 The 'Dancing with the Stars' Guy
I swear I never meant for this to happen. I was just doing my job. It was just supposed to be another interview. I had no idea of what I had set in motion when I agreed to interview Chris Soules back in May of 2015, but somehow, over the last two years, things snowballed, and I managed to rack up a lengthy list of interviews with celebs who all had one thing in common — each were cast members of "Dancing with the Stars." Billy Dee Williams, Jerry Springer, Belinda Carlisle, Donny Osmond … the list continued to grow. Ironically, I had never set up any of the interviews with any prior knowledge that these folks had appeared on DWTS.
As time went on, it became a running joke around the office. Despite my complete lack of knowledge of the show, I had become "the 'Dancing with the Stars' guy." At this point I've come to embrace it. I've gotten chummy with Donny Osmond, flirted with Belinda Carlisle, chatted about the songwriting process with Babyface and even talked turkey about Bea Arthur with Jeff Ross. It's been quite a ride.
Now in reality, I have only interviewed seven celebrities who have been on the show. It's a decent number in a short amount of time, but when you consider that there have been 273 over the course of the 24 seasons that the show has run, clearly, I have a lot of work to do. So, the only question is — who's next?
The obvious answer as to who's next, of course, revolves around who will make appearances in South Jersey. Alfonso Ribeiro and Marie Osmond are both on my list, as each will make appearances here this summer.
Below are three I would love to score an interview with, no matter how unlikely it may seem.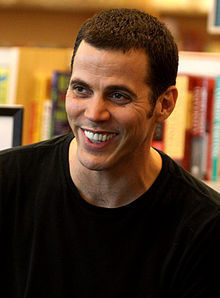 Steve-O: It's hard not to have a fascination with former "Jackass" star; after all, the man seems to be fearless and possibly insane. An interview with him would surely be ripe with shocking stories of outrageous behavior, drug use and lots of shopping carts crashing into things.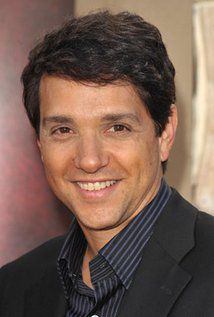 Ralph Macchio: As a lover of all things '80s, Ralph Macchio is an obvious choice for me. The Karate Kid is arguably my favorite '80s film, and I would really enjoy the opportunity to quiz him on such topics as, "Why did you feel the need to meddle with the girlfriend of the toughest kid in school on your first night in town?" and, "Don't you think it was irresponsible of Mr. Miyagi to allow you to be involved in a fight to the death in Karate Kid Part II?"
Nicole "Snooki" Polizzi: Snooki is one of a small group of people directly responsible for the Jersey Shore having a bad reputation. With that in mind, I would relish the chance to grill her on why she felt the need to ruin our state's rep (as well as her own) and how it felt to have been portrayed as a man on SNL.