This past weekend I had the privilege of attending Borgata's 10th annual Savor Borgata event. For anyone who hasn't been, Savor Borgata is essentially a weekend-long celebration of both food and drink, offering a variety of interactive events, shows and tastings, many of which feature celebrity chefs and Food Network stars.
Since I was spending the better part of my weekend at the hotel, it seemed only natural that I stroll into one of their many bars and sample a few cocktails. Gypsy Bar, a tequila bar, was my choice.
Ahh, Sundays in the fall … a time to gather together in large groups and angrily scream at t…
My wife and I had stopped in early in the afternoon to take part in a tequila-pairing event to get a feel for the place. The setup is that of a modern casino bar/lounge — amber lighting, high ceilings and a sleek bar shadowed with tequila bottles majestically climbing their way up the massive wall behind it. Across the room sits a stage and a series of long, communal-style tables scattered throughout the space that seem to encourage mingling among guests. This place is built for fun.
We got to see exactly how much fun Gypsy Bar could be when we stopped back in later in the evening. The energy in the bar by 11 p.m. was palpable, and the band — a popular local act called "The Rockets" — fueled the whole thing with their setlist of upbeat, danceable rock tracks.
Being that this was a tequila bar, I went for my usual, a Casamigos margarita on the rocks with a half rim of salt. My wife had the same for the first round. The drinks were not bad, although I felt they were a bit to sugary for my taste. For round two, I ordered one of their signature Margaritas, the Cabo Waborita, a mix of Cabo Wabo Blanco, Cointreau, fresh house sour and blue curacao. Again, just a bit too sweet. I think the culprit here is the sour mix. Fresh lime juice and a bit of agave would fix this problem right up. That aside, the drink was flavorful, and, as sour mix goes, the house-made variety at Gypsy Bar beats the heck out of any of the slime-green varieties you normally run into.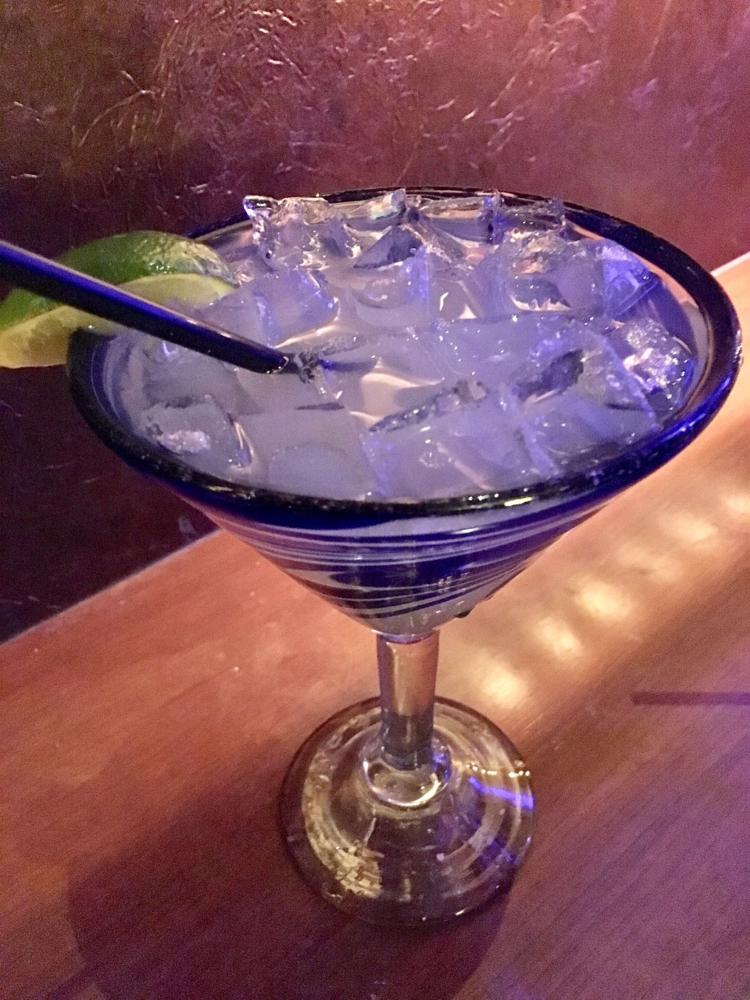 The tequila selection here was impressive, as they offer a large variety of blancos, reposados and anejos, which can be ordered alone as shots or as part of a flight.
The server was friendly and did an admirable job of fighting her way through the thick crowd (not an easy task while carrying a tray of drinks). She managed to make sure we were never sitting drinkless for long.
For a town as packed with stores and people as Pleasantville is, there is a noticeable lack …
We ended up leaving around midnight. While we were wiped out from a long day of eating and drinking, we both enjoyed our time at Gypsy Bar. Borgata has managed to build a spot where anyone can feel comfortable, regardless of age, and where the energy level on a weekend night is right where it should be for a bar in one of the most popular casinos in town.