The problem with giving your bar or restaurant a cocky title is that you have to live up to it.
Such is the case with A Dam Good Sports Bar, one of the many bars and restaurants loaded into The Quarter at Tropicana Atlantic City. That's not to say it is bad, but when you set the bar that high, you expect a lot.
I strutted in on a weekday to grab a bite and a few drinks.
The look of the place falls somewhere between beach bar and sports bar, which in itself is a bit confusing (think fake shark/surfing wall statues and big-screen TVs showing baseball). But the layout is pleasing enough, and the bar itself is massive, with plenty of available seating.
The jazz scene has been on the periphery of mainstream music's collective unconscious since …
Pulling up a stool, I glanced around. A decent number of taps — about 20 in total — lined the back wall, but most were common beers such as Bud and Corona. Very few craft options on tap. With nothing striking my fancy off the tap list, I switched focus to the drink menu, and quickly found my way to the "Tipsy Sailor," a simple combination of Sailor Jerry spiced rum and root beer.
As I have noted in this column before, I am a huge fan of spiced rum, and the classic Captain and Coke is one of my go-to cocktails. I found out at A Dam Good Sports Bar that while Coke may blend perfectly with this type of rum, root beer does not. The drink tasted like something a high school kid would mix up after raiding his parents' liquor cabinet. Incredibly, it came with a lime wedge. I honestly can't think of too many flavors that would pair more poorly with root beer than lime, but that's what they gave me.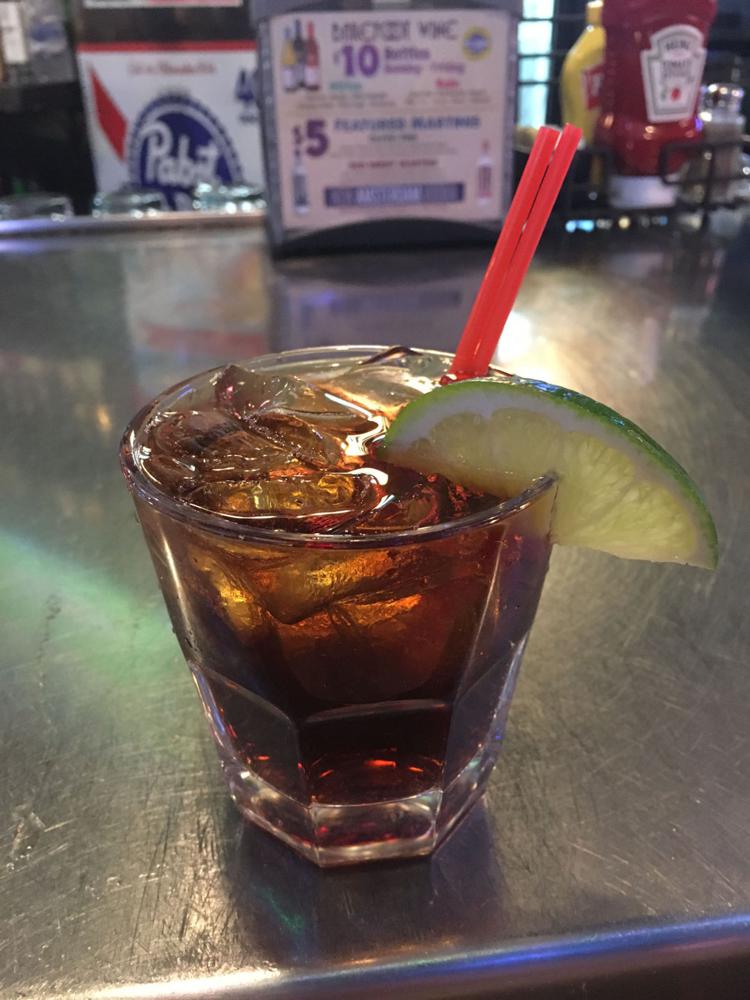 As far as music, I was pleasantly surprised with the mix of '80s classics and power ballads that dominated my visit. Just about all of the songs you could sing along to, and they were played at a volume that was perfect for the setting. Thumbs up for that.
Eventually I ordered a few things from the menu. First was the queso and chips ($7), both of which were "homemade," according to the menu, but each tasted like they were just dumped from a bag/can and heated up in the microwave for a minute. I don't come to a sports bar expecting Michelin star-level cuisine, but this was simply not restaurant quality. Did I eat it? Yes, some of it — it is melted cheese, after all — but it definitely wasn't "dam good."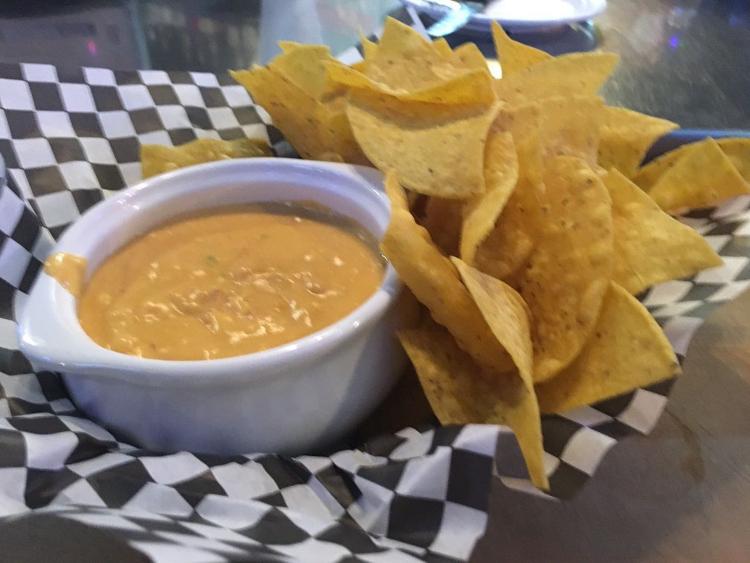 Saving the day was the Jackpot BBQ Burger ($12), which came topped with bacon and cheddar cheese, as well as a Southern-style barbecue sauce. It was cooked to the exact medium rare that I ordered and was dam good, indeed. I added a bit of red onion and mayo just to boost it another notch or two, and finished it in what felt like a matter of seconds.
One thing I noticed but did not partake in, due to not wanting to tie one on during a weekday afternoon, was an entire cooler stocked with 40-ounce beers. I can't think of a single bar that serves these, nor do I know of anyone outside of an early '90s Dr. Dre video that actually drinks these on a regular basis, but I have to give this place credit for offering such a rarity. I can imagine they must be immensely popular (and they are just kind of fun in general).
Wanna know how good Purdy's Galloway Grill is? Take a look at Don Purdy's waistline.
Before I departed, I noticed a sign advertising $5 margaritas all day every day. Naturally, I was not about to let this pass without a sampling. It was made with a mix and was sort of neon-green in color, but the price was right and the drink was not overbearingly sweet, so for $5, I'd say it lives up to being a "dam good" deal.
The bottom line is this — A Dam Good Sports Bar is not a bad place to go, in fact, I imagine this would be quite a fun place to watch the game with a few friends, but overall it loses points for inconsistency. Between drinks, apps and entrees, only one thing really stood out to me, and that was the burger. Oh, and the '80s music. That was pretty sweet, too. But if you are going to call yourself "A Dam Good Sports Bar," you should be more than just OK. You should be so good that nobody would ever question if your queso is canned. You should be damn good.