I know it's not St. Patrick's Day yet, but traditionally speaking, we tend to celebrate this holiday early in South Jersey (every town from Atlantic City to Wildwood seems to be having their parades a full week ahead of time). So with that in mind, I decided to get a jump on the holiday as well and head to an Irish pub — McGettigan's 19th Hole, which lies on the border between Galloway and Absecon.
McGettigan's is at the foot of the Stockton Seaview Golf Club, a gorgeous spot where lovers of this aristocratic sport can be seen frolicking in argyle socks and polo shirts during the warmer months. On the night I stopped in with some friends, it was anything but warm out.
The bar was mostly empty when we arrived at 9:15 on a Sunday night. This place is known to get packed at times, but apparently Sunday night is not one of them. That said, it has a cozy, welcoming vibe to it, with light-toned woods and an abundance of twinkling lights, plus an assortment of St. Paddy's Day decorations already firmly in place, in anticipation of what is sure to be one of the busiest days of its year.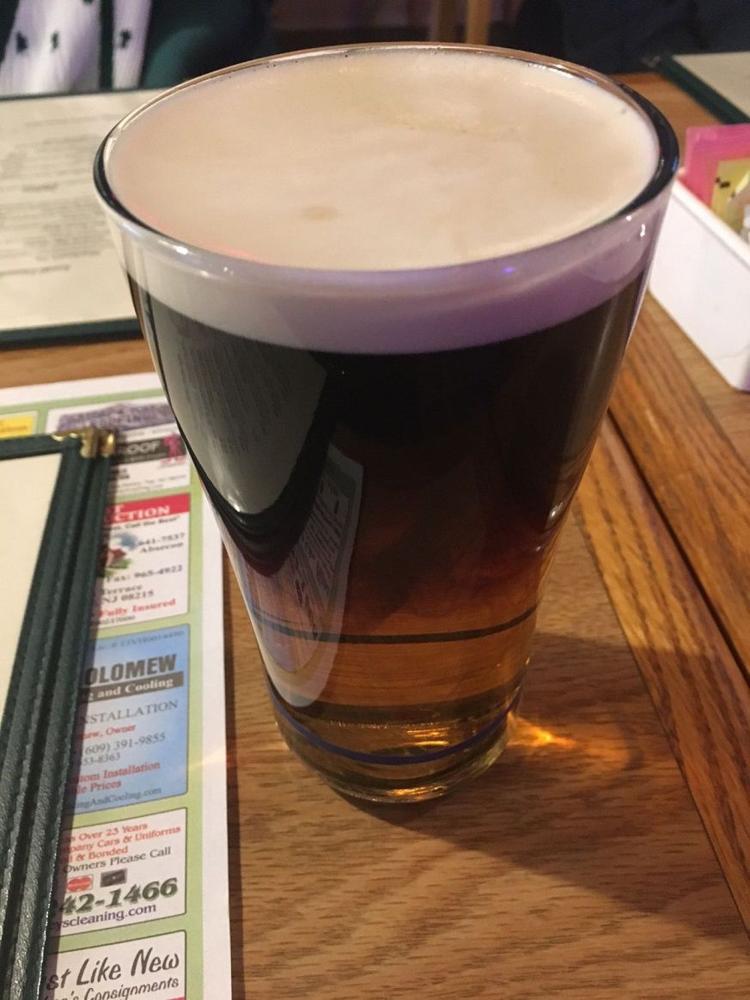 We sat and were quickly greeted by a friendly bar waitress who took our order. To start, we went with a round of drinks and an order of buffalo chicken tenders ($8.95). Being that I was flagrantly trying to start my St. Paddy's Day celebration early, I went with a bit of Guinness in the form of a black and tan. A black and tan by nature is a bit of a parlor trick, as you have to get the Guinness to sit on top of the ale just right so that it does not mix together prior to the customer drinking it. It requires pouring it ever so slowly over the back of a spoon in order to look just right. The bartender at McGettigan's executed this perfectly. It's the little things in life that make me happy.
In a city full of great steakhouses, Ruth's Chris sometimes gets overlooked because it's not…
My cohorts' drinks were well made, albeit a bit less exciting than mine, as they contained no fancy spoon-pouring or trickery of any type. That said, the gin and tonics were perfectly poured and served in pint glasses upon request.
The buffalo tenders were enjoyable, served swimming in a sweet mild buffalo sauce that has become something of a signature South Jersey style — similar sauces can be found at places such as Costello's in Smithville and, of course, the legendary Pic-A-Lilli Pub in Atlantic City. My only gripe with them is the same I have with most places that serve "boneless" wings, and it's that wings by nature are dark meat, but for some reason every place that has boneless wings uses dry white meat instead, which does a lousy job of recreating the flavor of a real buffalo wing. Someday I am going to stumble on a bar that uses chicken thighs instead of breasts for their boneless wings and I will be able to die a happy man.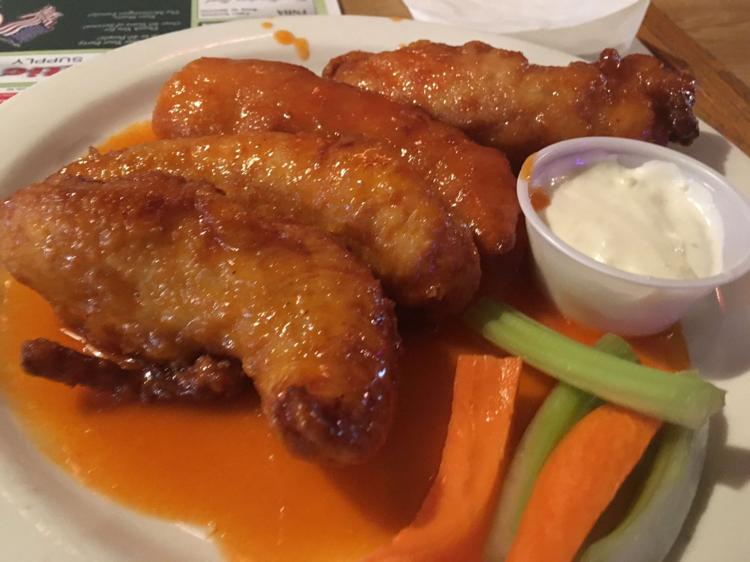 We followed up the wings with a shepherd's pie ($10.95) and a tomato basil flatbread ($10.95). I am a huge fan of shepherd's pie, as it truly is one of the world's ultimate comfort foods, but this one was in desperate need of salt and seasoning. It seemed well-made, but flavor was definitely lacking. The flatbread suffered from a bit of the same fate, although in this case I blame it on the fact that we ordered it without garlic, (not my idea) which subtracts quite a bit of flavor.
As far as atmosphere goes, McGettigan's opted for the flat-screen TVs' audio to be turned on in lieu of music, which was fine, as several patrons were watching a hockey game, but leaves me clueless as to what type of tunes they generally throw on here. I did spot a jukebox on the wall though, and that is always a plus.
Our sister publication A.C. Weekly hopes that you're hungry, because their Burger Bash is co…
Overall, McGettigan's makes for a decent night out if you stick to the bar scene and come just to grab a few drinks and have a good time with friends. It loses a few points for the food being under-seasoned and rather unremarkable. No matter what, you can expect this place to be packed to the rafters come St. Paddy's Day — make your reservations now.