One of my favorite things about visiting a great pub is the sense of immediate comfort it provides. Make no mistake, many bars miss the mark on this entirely, either being too trendy or stuffy — or just plain uncomfortable — but the great ones feel like home, fitting each patron like a perfectly worn-in pair of jeans.
Such is the case at Fred & Ethel's Lantern Light Tavern in Smithville.
Fred & Ethel's is tucked into the charming landscape of Smithville Village, where everything feels quaint and old-fashioned, with its carousel rides, candy shops and lake dotted with couples in paddle boats holding hands under the warm rays of the not-quite-summer sun. Without question, this picturesque location adds to the atmosphere at Fred & Ethel's, but it is just one aspect of it.
The bar itself practically defines cozy, with dark woods and low lighting creating a rustic-meets-enchanting vibe. I grab a stool and peruse the beer options. The craft beer selection here is always solid, with everything from locals such as Cape May Brewing to my choice, Dogfish Head's 60 minute IPA.
Wandering a bit throughout the space, one can't help but be impressed with the homey, inviting feeling that extends beyond the bar itself into their main dining room, which is roomy, with brick walls, tiffany lamps and a wall of windows perfect for gazing upon the village.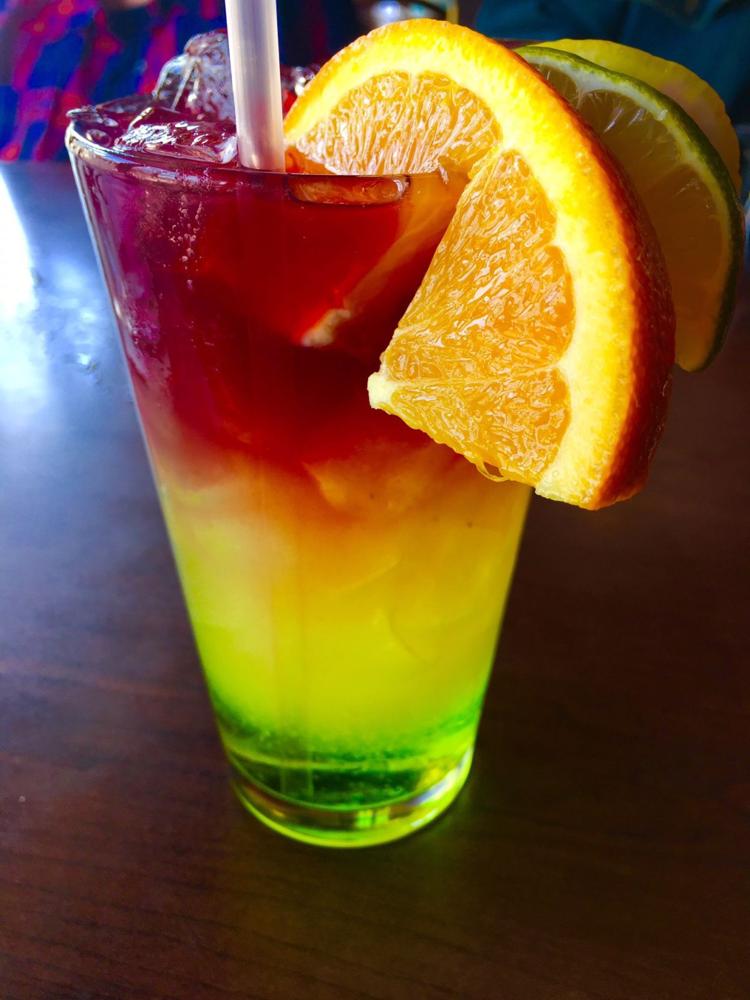 As the smell of spring was in the air, I took a glance at their seasonal cocktail list and eventually ordered a Tropical Sangria ($10), a colorful mix of raspberry vodka, pineapple juice, fruit flavors and both red and white wine that managed to be refreshing and appealing to the eye.
The menu at Fred & Ethel's is a large one, boasting the kind of calorie-heavy food that pretty much everyone will enjoy — think wings, nachos and burgers — but each seems to have a surprising twist on it. I ordered up a batch of the buffalo chicken wontons, which were outstanding — crispy with just a touch of spice, filled with shredded chicken and cream cheese and paired with the natural dipping sauce for all things buffalo, blue cheese dressing.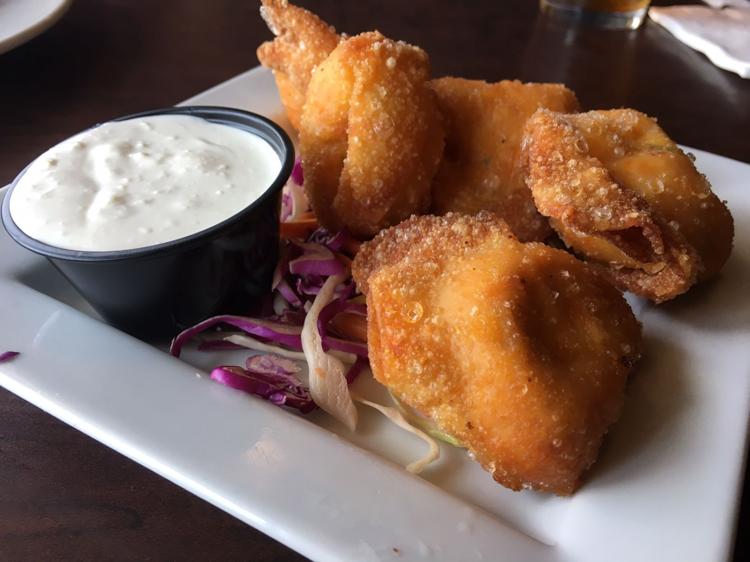 The firehouse shrimp came next. A truly unique dish, it consisted of shrimp wrapped in bacon and stuffed with crab imperial, house-pickled jalapeno and was paired with a sweet and spicy dipping sauce. Not bad, but not my favorite, as it seemed a case of trying to cram a bunch of good ideas together with so so results. Like a supergroup that somehow just didn't gel in the studio, it was a bit of a disappointment.
No live music was happening while I hung out, but they are known to have bands on a fairly regular basis, and I plan to return to check that out, as it seems like it would provide the final piece to a truly great puzzle here.
Overall, a solid place for some great drinks and pub grub. Merit badge earned.