As if it's not enough that Halloween is at the end of this month, Season 7 of "The Walking Dead" premieres this weekend, upping the ante on all October ghoulishness. But why should zombie actors and trick-or-treaters have all the fun? Here are five ways to indulge yourself while channeling your own inner ghoul.
With fall comes pumpkin pies, pumpkin lattes and — clearly our favorite — pumpkin ales. And …
1. Make like a vampire at The Iron Room. Instead of sucking blood, consider sipping on a full-bodied red. The Iron Room offers a selection of reds by the glass, like Shannon Ridge "Sal's Red," Alamos Seleccion, Comte Du Lauze and Numanthia Termes. While you're at it, sink your teeth into the steak tartare with quail yolk, sesame, cornichons, shallot and house cut fries. Located at 648 N. Albany Ave. in Atlantic City. Go to ACBottleCompany.com for more information.
2. Gather with ghosts at Knife & Fork. As one of the oldest restaurants in Atlantic City, Knife & Fork is a legendary local haunt. And while it is certain to provide the perfect backdrop to any ghost story, it's also got a wickedly appealing wine list for indulging in spirits. Located at 3600 Atlantic Ave. in Atlantic City. Go to KnifeAndForkInn.com for more information.
3. Devour a zombie at Cuba Libre. Here's your chance to dispose of your very own zombie, no crossbow required. Head to Cuba Libre for a house-crafted "zombie," made with Don Q Cristal, Gold, Anejo and 151 Rums, falernum, pineapple juice, lime juice, lemon juice and guarapo. Located at 2801 Pacific Ave. in Atlantic City. Go to CubaLibreRestaurant.com for more information.
4 Go mad with Bloody Mary. Legends abound about Bloody Mary, but one of them is definitely true … the Mad Batter serves one of the best Bloody Marys around. The Batter Bloody Mary, a famous bloody mix made from scratch with Absolut Peppar, is legendary. Located at 19 Jackson St. (rumored to be the most haunted street in Cape May), Cape May. Go to MadBatter.com for more information.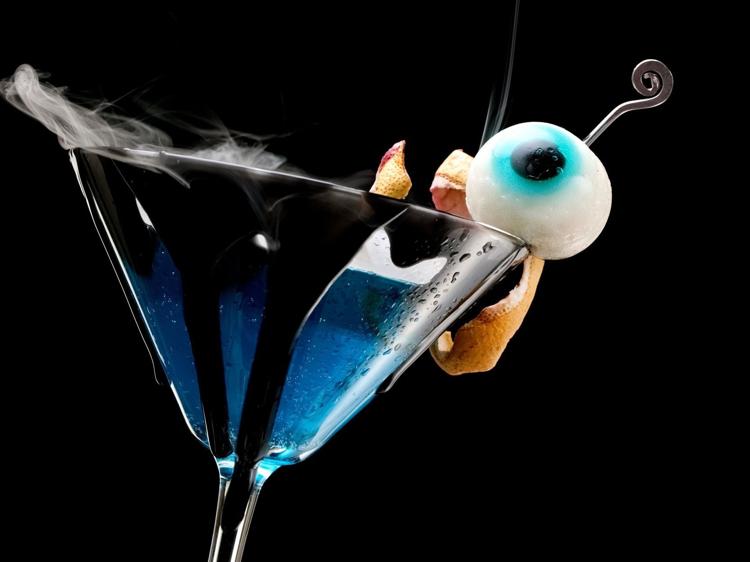 5 Drink like a devil at Cabanas. For something devilishly sweet, indulge in Devil's Ice Cream, a fiendishly good concoction made with vanilla ice cream, Fireball and RumChata with a cinnamon brown sugar rim. Served at Cabanas Beach Bar and Grill, there's nothing the slightest bit infernal about this delish cocktail. Located at 429 Beach Ave. in Cape May. Go to CabanasOnTheBeach.com for more information.