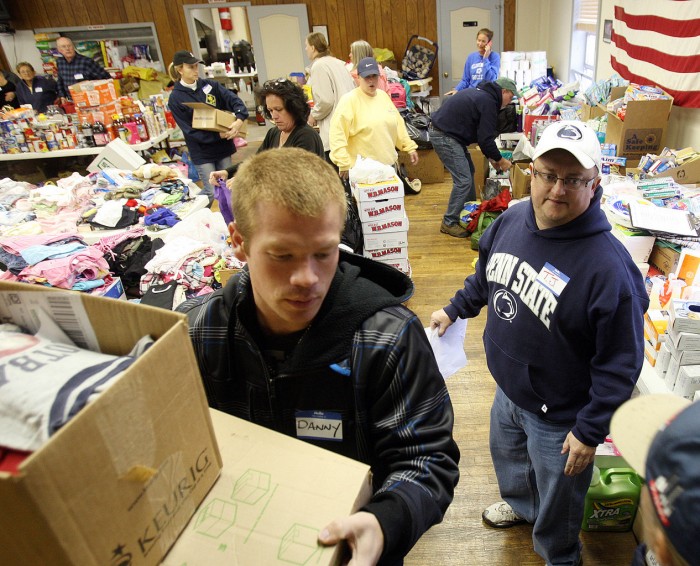 Best of the Press, November, 7 2012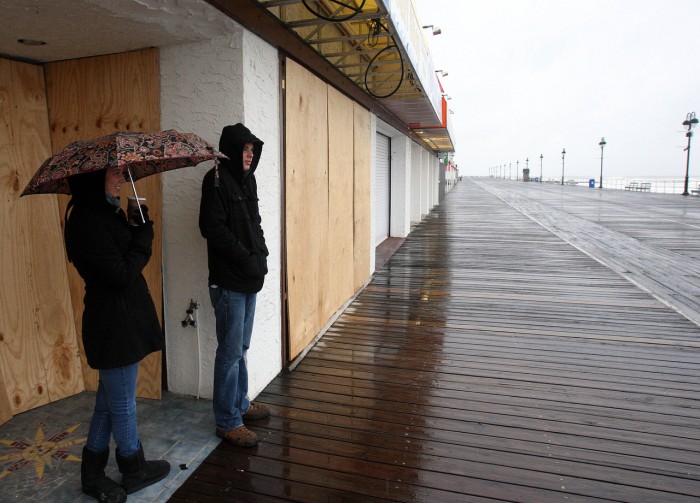 Elsie Becker (left) and Kyle Redmond, both of Upper Twp, watch surfers off of 7th Street in Ocean City. A northeastern storm on the heels of Hurricane Sandy hits the east coast. Wednesday Nov. 7, 2012. (Dale Gerhard/Press of Atlantic City)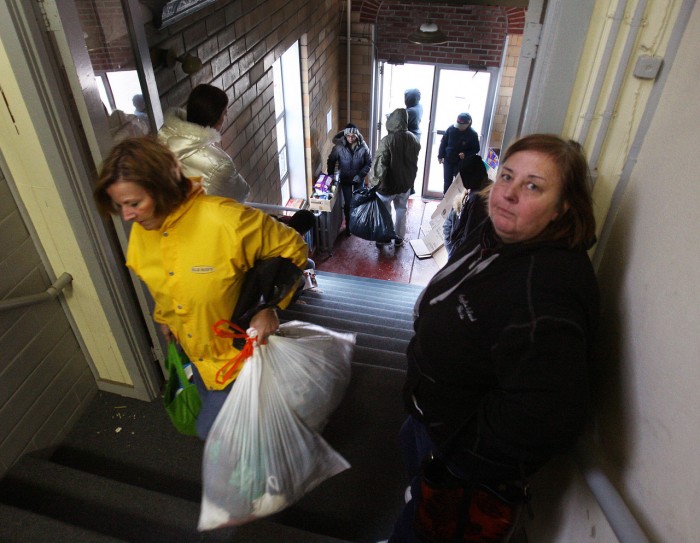 Firehouse Donation112471705.jpg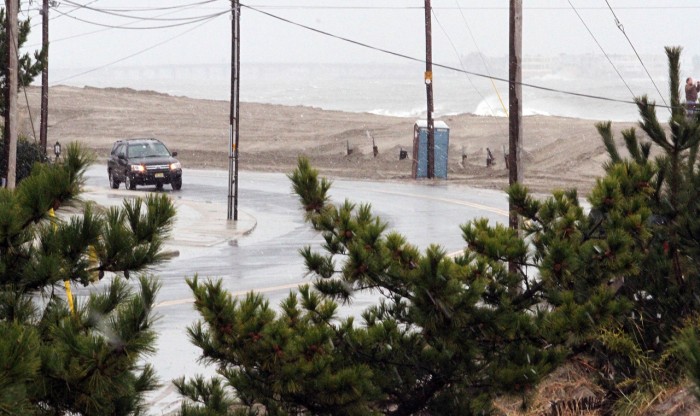 Emergency sand dunes with constructed along E. Atlantic Ave in Ocean City's north end. A northeastern storm on the heels of Hurricane Sandy hits the east coast. Wednesday Nov. 7, 2012. (Dale Gerhard/Press of Atlantic City)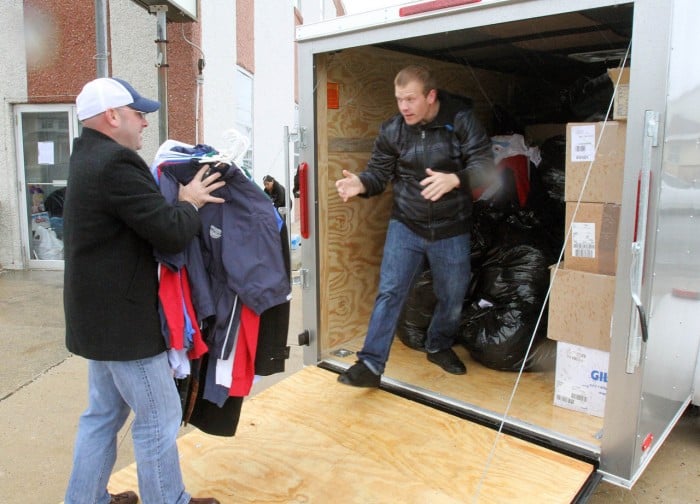 Firehouse Donation112471714.jpg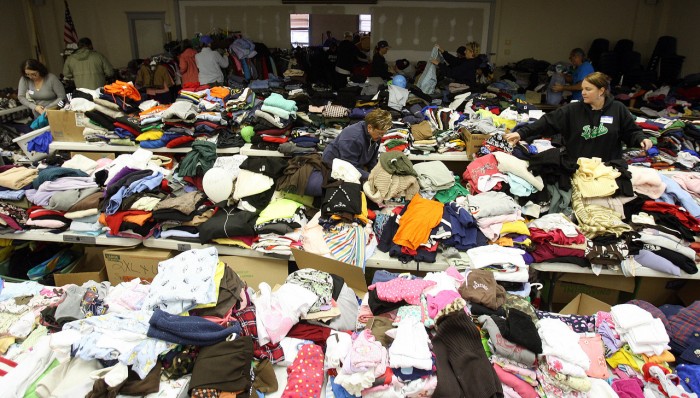 Firehouse Donation112471710.jpg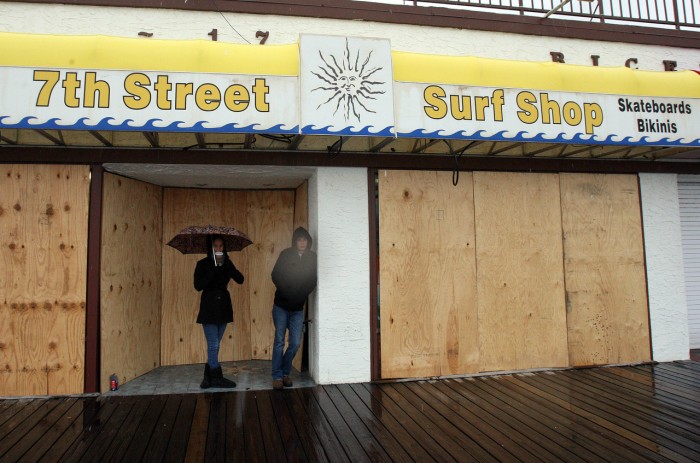 Elsie Becker (left) and Kyle Redmond, both of Upper Twp, watch surfers off of 7th Street in Ocean City. A northeastern storm on the heels of Hurricane Sandy hits the east coast. Wednesday Nov. 7, 2012. (Dale Gerhard/Press of Atlantic City)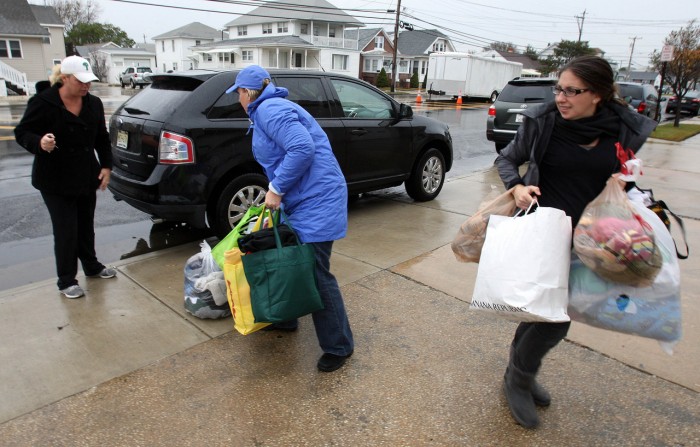 Firehouse Donations 3
Mary Millard, of Lower Township, left, and Barbara Farrell, of Wildwood Crest, carry donated items into the North Wildwood firehouse Wednesday for relief to people who suffered losses from Hurricane Sandy.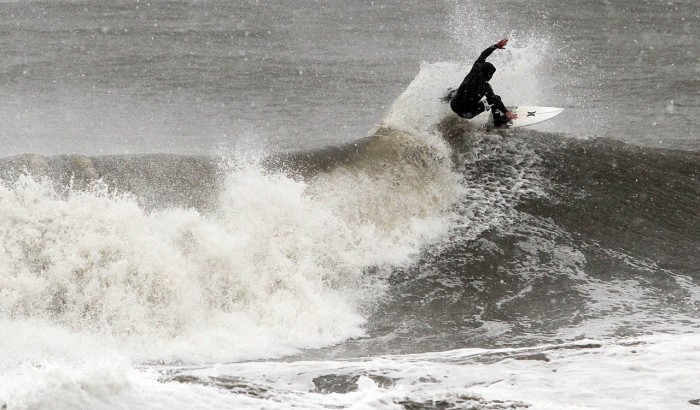 Surfers take advantage of huge waves kicked up by the storm at 6th Street in Ocean City. A northeastern storm on the heels of Hurricane Sandy hits the east coast. Wednesday Nov. 7, 2012. (Dale Gerhard/Press of Atlantic City)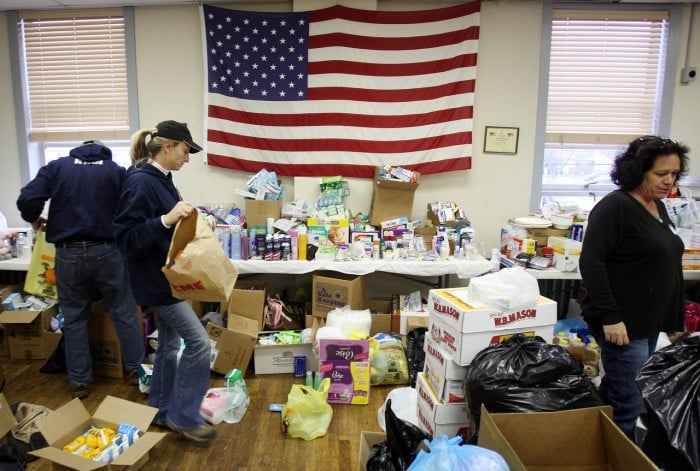 Firehouse Donation112471703.jpg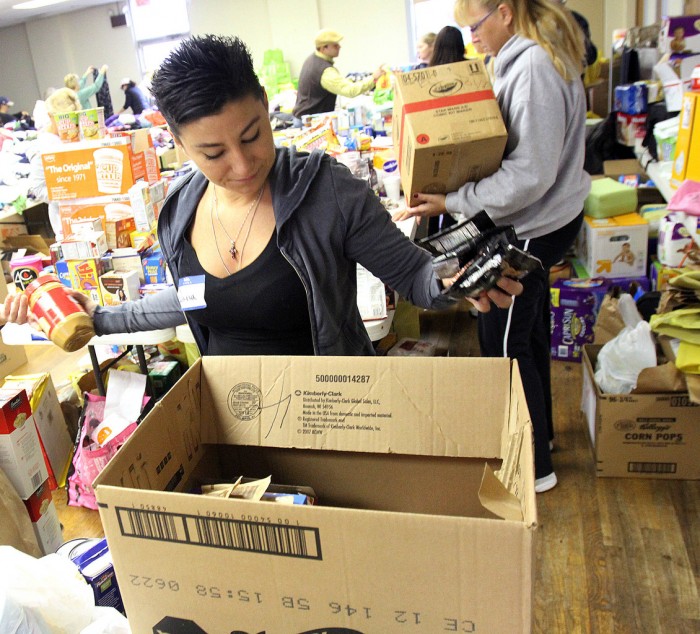 Firehouse Donations 2
Volunteer Dana Wixted-Giovinetti, of Wildwood Crest, boxes donated items Wednesday at the North Wildwood firehouse, which served as a central location for donations.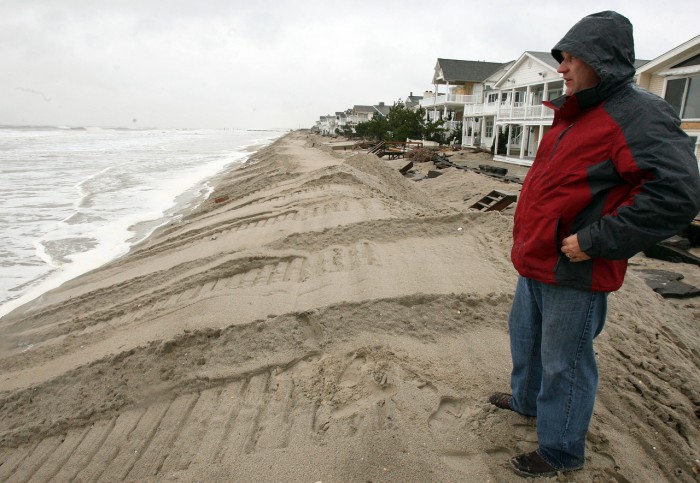 Bruce Craine, a foreman with Byrd Emergency Services of North Carolina, inspects the new sand berm his company was hired to construct in front of homes along the beach at 55th Street in Ocean City. A northeastern storm on the heels of Hurricane Sandy hits the east coast. Wednesday Nov. 7, 2012. (Dale Gerhard/Press of Atlantic City)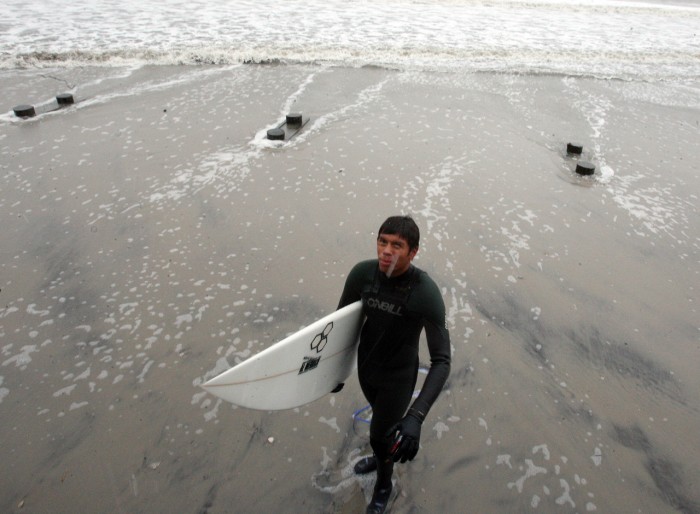 Andrew Montgomery 16, of Ocean City, was surfing at 6th Street in Ocean City, taking advantage of the big waves kicked up by the storm. A northeastern storm on the heels of Hurricane Sandy hits the east coast. Wednesday Nov. 7, 2012. (Dale Gerhard/Press of Atlantic City)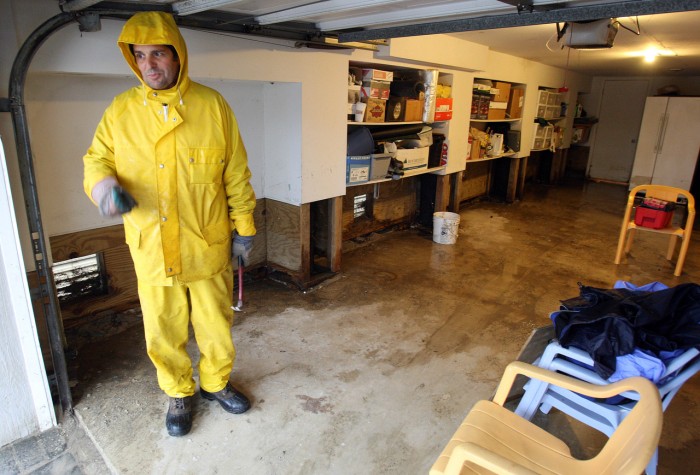 Bob Lawrence makes repairs to the flood damaged walls of his home on 4829 Central Ave in Ocean City. A northeastern storm on the heels of Hurricane Sandy hits the east coast. Wednesday Nov. 7, 2012. (Dale Gerhard/Press of Atlantic City)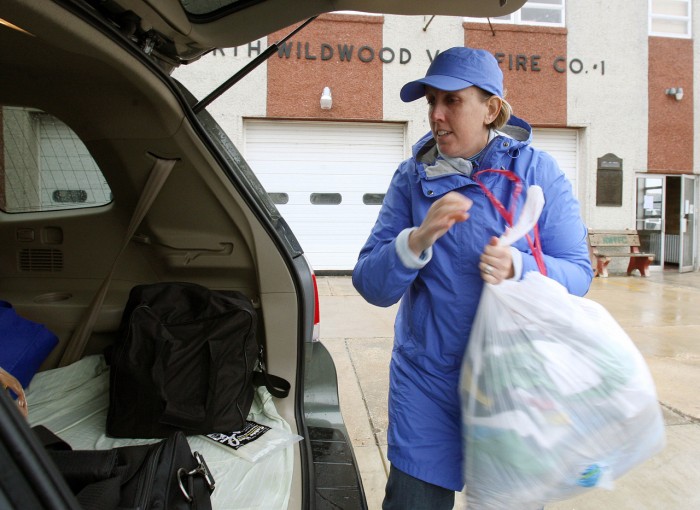 Firehouse Donation112471697.jpg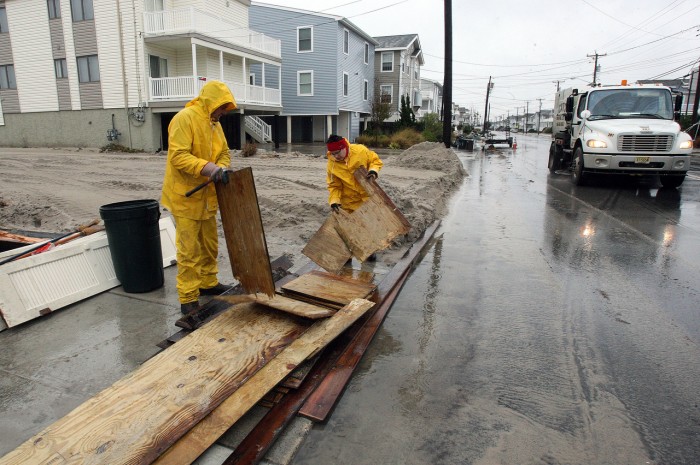 Bob Lawrence (left) with help from his neighbor Lea Feinstein, throws out wet wood from the walls flood damaged home on 4829 Central Ave in Ocean City. A northeastern storm on the heels of Hurricane Sandy hits the east coast. Wednesday Nov. 7, 2012. (Dale Gerhard/Press of Atlantic City)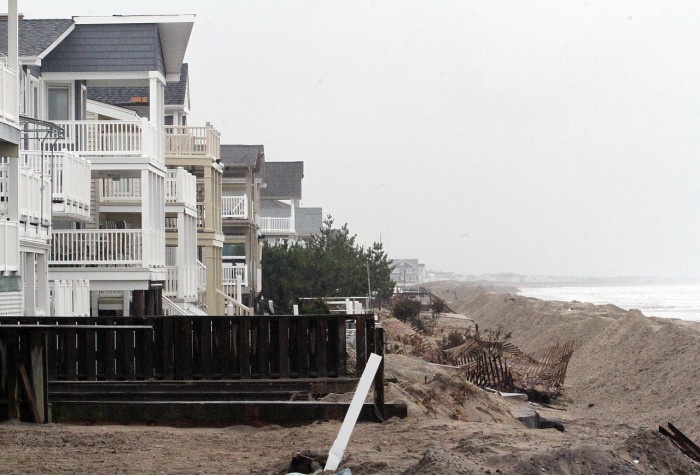 Sand berm were constructed along the beach in front of damaged homes in Ocean City's south end. A northeastern storm on the heels of Hurricane Sandy hits the east coast. Wednesday Nov. 7, 2012. (Dale Gerhard/Press of Atlantic City)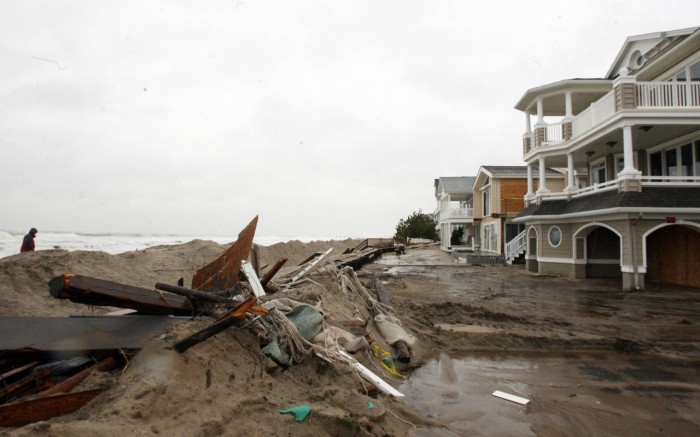 Bruce Craine, a foreman with Byrd Emergency Services of North Carolina, inspects the new sand berm his company was hired to construct in front of homes along the beach at 55th Street in Ocean City. A northeastern storm on the heels of Hurricane Sandy hits the east coast. Wednesday Nov. 7, 2012. (Dale Gerhard/Press of Atlantic City)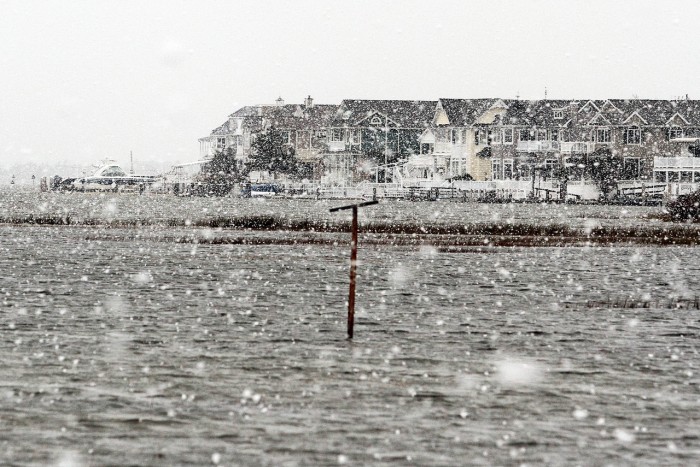 Snow falls across the flooding marsh along 34th Street in Ocean City. A northeastern storm on the heels of Hurricane Sandy hits the east coast. Wednesday Nov. 7, 2012. (Dale Gerhard/Press of Atlantic City)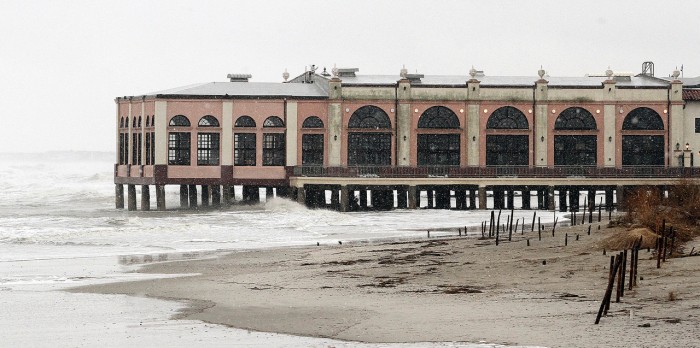 Waves from the incoming tide wash under the Ocean City Music Pier. A northeastern storm on the heels of Hurricane Sandy hits the east coast. Wednesday Nov. 7, 2012. (Dale Gerhard/Press of Atlantic City)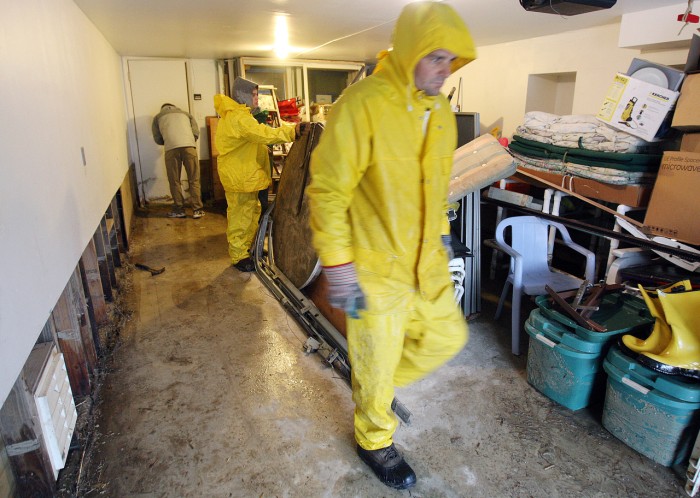 Bob Lawrence makes repairs to the flood damaged walls of his home on 4829 Central Ave in Ocean City. A northeastern storm on the heels of Hurricane Sandy hits the east coast. Wednesday Nov. 7, 2012. (Dale Gerhard/Press of Atlantic City)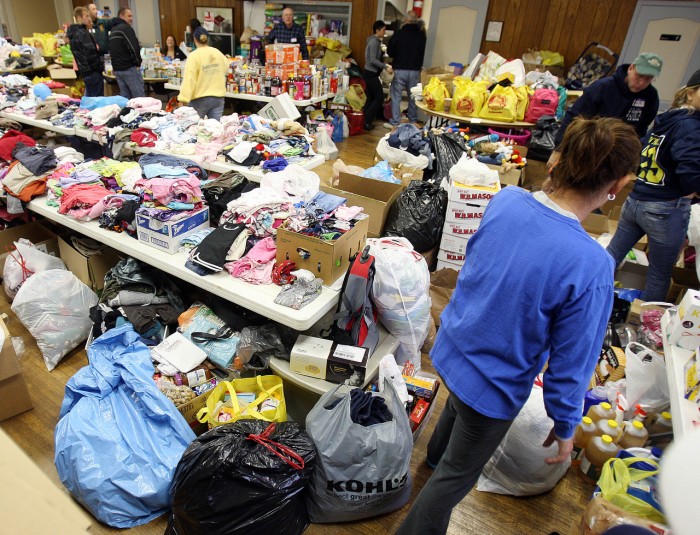 Firehouse Donation112471701.jpg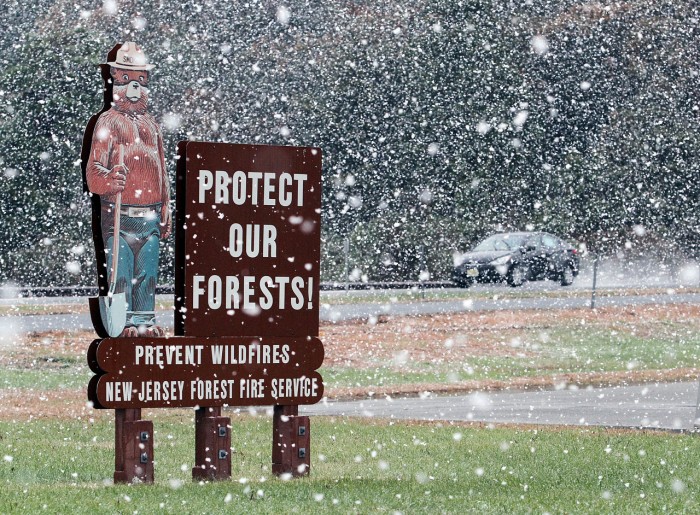 Snow falls along the Garden State Parkway in Ocean View. . A northeastern storm on the heels of Hurricane Sandy hits the east coast. Wednesday Nov. 7, 2012. (Dale Gerhard/Press of Atlantic City)