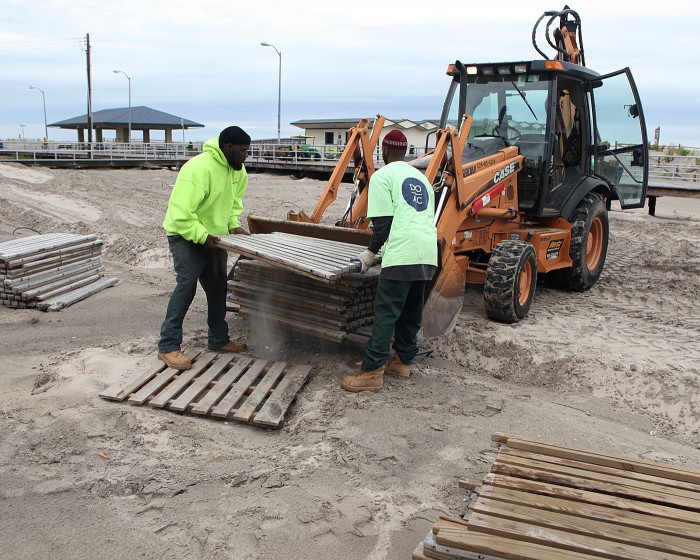 CHELSEA lot
CRDA employees Sami Muhammad, left, and Hassan Hameen, both of Atlantic City, install walkways Wednesday on an empty sand lot at Kingston Avenue and the Boardwalk in Atlantic City that will be turned into a recreation area by mid-October.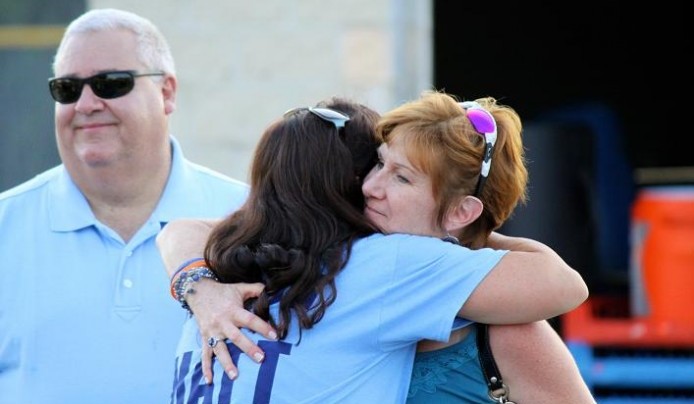 egap s19 piratzky3111246086.jpg
Stephanie Piratzky, of Galloway Township, is hugged by Lisa Oakley during a show of support at St. Augustine Prep for her son, Matt Piratsky, who is undergoing treatment for leukemia, as his father, Tom, looks on. Three of Matt's classmates organized a Marrow for Matt campaign.