Flyers Blog: Sloppy ends to power plays were troubling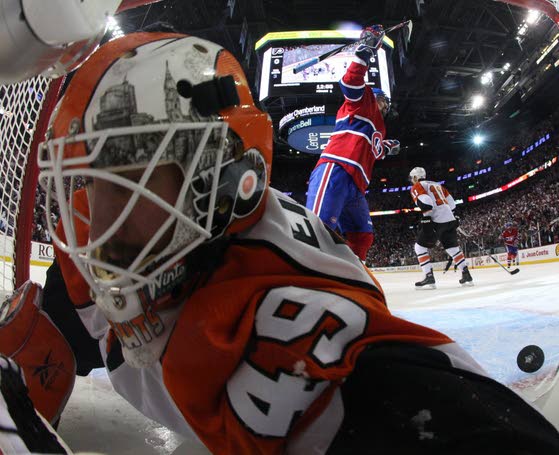 Canadiens wake up and beat Flyers in Game 3
In this photo taken from a camera inside the goal, Flyers goaltender Michael Leighton can't stop a shot in the first period by Montreal's Mike Cammalleri as Tomas Plekanec celebrates at right. Cammalleri scored his team-leading 13th goal of the playoffs on Thursday.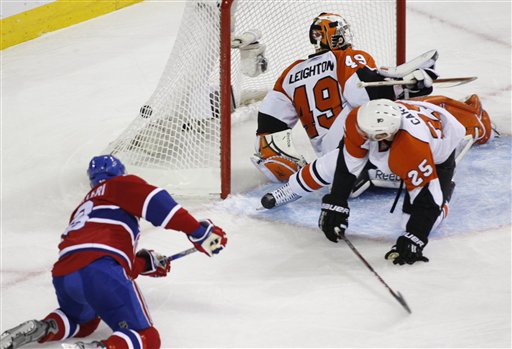 Flyers Mike Cammalleri Michael Leighton Matt Carle
The Canadiens' Mike Cammalleri, left, sends a shot past Philadelphia goalie Michael Leighton as the Flyers' Matt Carle, right, looks on during the first period of Game 3 of their NHL playoff series in Montreal on Thursday night.