A pleasant surprise at Pleasantville vs. Middle Township girls volleyball game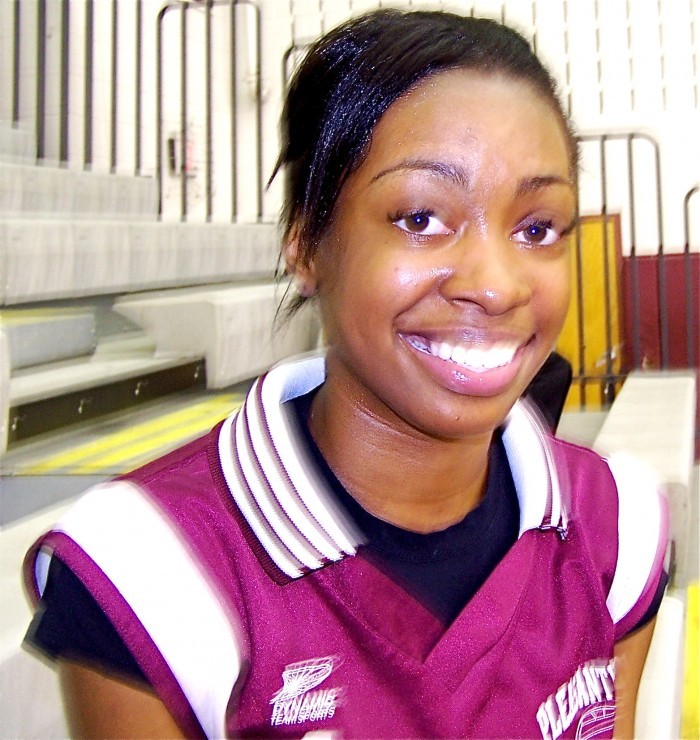 PvilleMiddle1
Hana Coleman, a junior at Pleasantville High School, was all smiles after her team's girls volleyball victory over Middle Township on Thursday afternoon. It was the Greyhounds' first win of the season.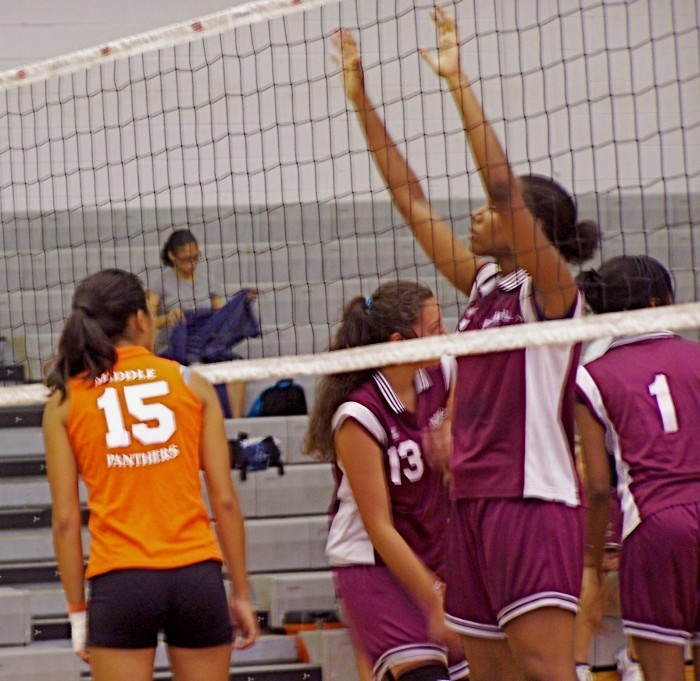 PvilleMiddle2
Middle Township's Becca Lirio (No. 15 in orange) gets set to take on Pleasantville's Jessica Solorzano (No. 13 in maroon), Ashley Canty (arms raised) and Hana Coleman during a girls volleyball match on Thuresday afternoon.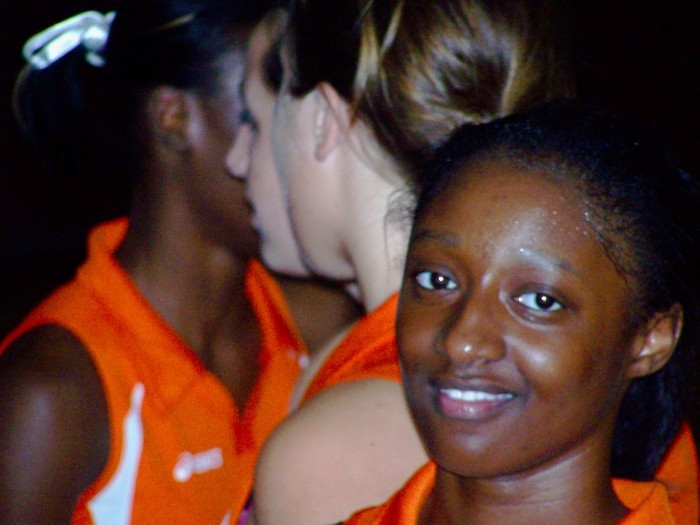 PvilleMiddle3
Middle Township's Nicole Robinson (right foreground) smiles ahead of her school's girls volleyball match against Pleasantville on Thursday afternoon.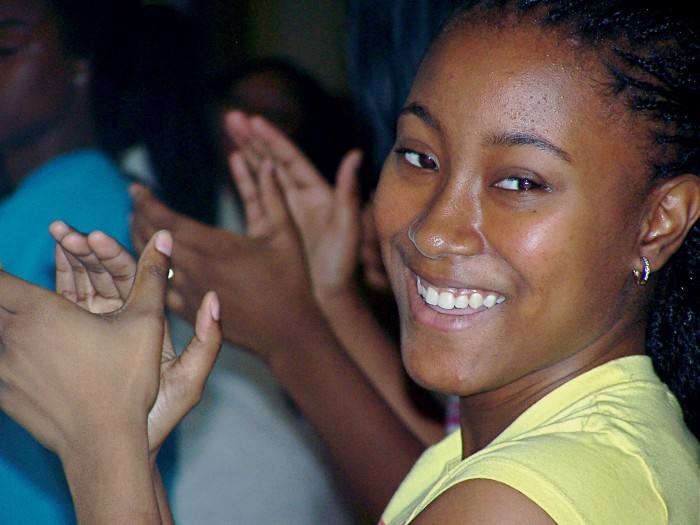 PvilleMiddle4
Pleasantville High School cheerleader Monique Mullings, a freshman from Pleasantville, practices in the school hallway just outside the girls volleyball game between Pleasantville and Middle Township on Thursday.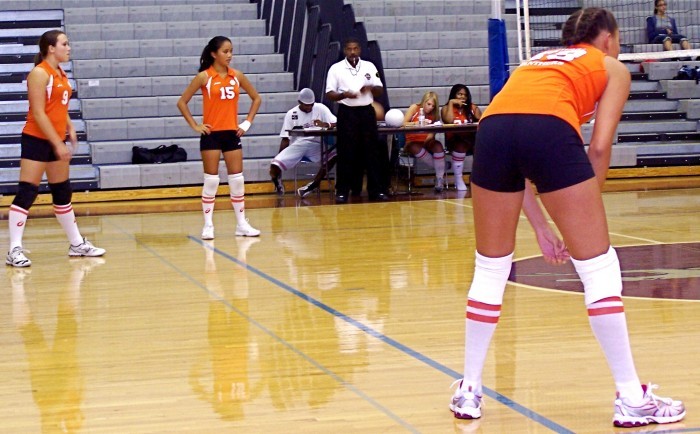 PvilleMiddle5
From left, Middle Township's Kelsey Hand (No. 9), Becca Lirio (N0. 15) and Natalian Brown get ready to receive the ball in a girls volleyball match against Pleasantville on Thursday.