A few weeks ago, I talked about Enzo Amore and how a heel turn fit him well. That's because the best heels are the ones who, when they make their point, are actually kind of right.
This past Sunday, we saw Sami Zayn save Kevin Owens from imminent destruction at Hell in a Cell. He did it because they're brothers, and he did it because Kevin Owens was right about him.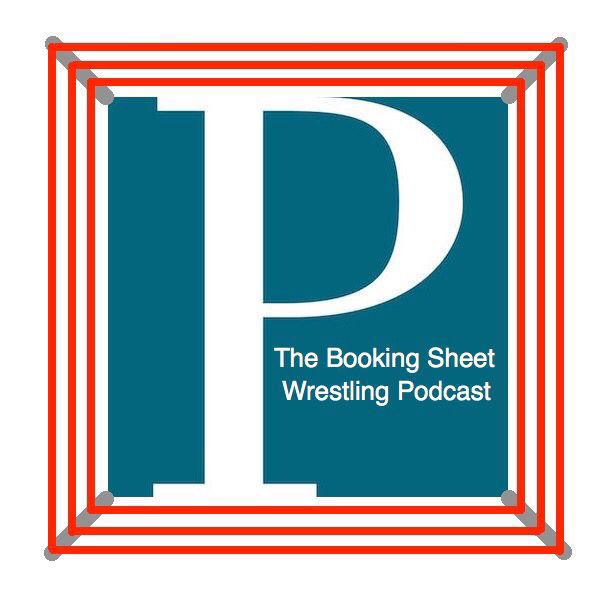 That, my friends, is the most logical heel turn I've seen in quite some time. And I'll explain it further in a bit.
But first, let's talk about your every day heel turn. Jealousy will make a man do bad things. A slow decent into madness will as well. Heck, even just being an egotistical jerk will make you pretty unlikable. Then there's corruption, which usually gets the loudest "You sold out" chants from the crowd each week. Seth Rollins knows a lot about that.
But then there's Zayn. Why, Sami, why?! Everyone said it Sunday.
I watched that match unfold live and my mouth dropped to the floor, almost literally. I looked like the guy who reacted for The Undertaker's loss at WrestleMania 30. It was a wow moment that I don't remember having since then either.
Earlier in Owens' Hell in a Cell match with Shane McMahon on Sunday, Owens left Shane lying on an announce table. He scaled the cage and fought with the dilemma of jumping or not. Is that destruction worth it? That recklessness could cost KO valuable time either his wife and kids, as well as his career. Maybe he didn't want to take that away from Shane either.
But when the tables were turned later in the match. Shane didn't think. He stood at the top of the Cell after having knocked Owens halfway off of it onto a prior table and made his decision. He jumped. And he came up empty.
That's because Zayn couldn't stand to see his brother ruined by the hasty actions of a McMahon. And that is because Zayn has already been ruined by a McMahon already.
He explained it on Tuesday. He was welcomed with open arms to SmackDown Live by Shane McMahon at the last Superstar Shakeup. He was promised opportunity and title shots. He continued to be a good person for the fans, do the right thing and be a company man. But while he was doing that, Owens was being his usual self and winning titles.
A few weeks ago, Owens told Zayn that the reason he's coming up short is because he doesn't do the things Owens does. And then he took a powerbomb to the apron for it. But as Zayn tried to be a good company man and help Shane against Owens, he was brushed aside. That was where it finally clicked.
So here we are. How is Zayn going to go about his opportunities now? Will he go the Kevin Owens way? Will he do his own dastardly thing?
I am just excited to see another wrinkle from the classic Kevin Steen/El Generico feud from Ring Honor storyline being told in WWE. Many fans know how that story ended, and it was incredible.
Because these two have one of the absolute greatest wrestling stories going in history.
Fight forever like the brothers you are.
Quick hits
Though the main event had the moment of the night, The Usos and The New Day did what they've done the previous four months and promised last week. They stole the show with the opening match at Hell in a Cell. They sold brutality in the PG era. They paced it so well without making it a ridiculous spot fest. That is exactly how you tell a story in a gimmick match.
Their "Use truce" on Monday was fantastic as well. I wonder what we're getting from New Day next.
"You guys aren't going to like this, but when I say get out of the ring I mean GET OUT of the ring." Jeez, Daniel Bryan, you can leave the daddy voice at home!
As for Chad Gable and Shelton Benjamin, I'm excited to see what these two will do in a match with a top tag team and with time to work it.
Adding Tye Dillinger to the United States Championship match worked so well and elevated that match higher than I anticipated. Having Baron Corbin go over Dillinger without taking anything away from A.J. Styles was also smart. I hope we get the big title picture scene for Styles next.
Corbin looked fantastic in his win over Styles on Tuesday. Hopefully this is the motivation for Corbin to restart his climb toward the top. The talent and willing to learn is there.
The Shield reunion was a lot of fun. I mean, I enjoyed all the old moments like surrounding the ring, triple-power bombing The Miz and then demolishing Braun Strowman. This match coming up will loads of fun. But still, I just don't like the fact it feels like a forced money grab more than good storytelling.
The rest of Raw was mediocre once again. I don't know what's going in there, but it wasn't good.
Whatever Bray Wyatt is doing, stop. It's really bad. You're not Sister Abigail. This is really weird.
Lastly, if the rumors are true, Neville walking out on WWE is horrible news. Neville is a talent like no other and he did so much to make the cruiserweight division watchable. I know Enzo did a lot in the past month, but Neville was the backbone of that division.
Weekly power rankings
The top superstars on WWE's four major shows
Monday Night Raw (Oct. 9)
Brock Lesnar (1)
Roman Reigns (2)
Dean Ambrose & Seth Rollins (3)
The Miz (4)
Braun Strowman (5)
Finn Balor (6)
Alexa Bliss (7)
Bray Wyatt (8)
Elias Sampson (9)
Sheamus & Cesaro (10)
On the bubble: Mickie James, Nia Jax.
SmackDown Live (Oct. 10)
Kevin Owens (2)
Jinder Mahal (4)
The Usos (7)
A.J. Styles (1)
Natalya (5)
The New Day (3)
Bobby Roode (8)
Baron Corbin (UR)
Randy Orton (9)
Shinsuke Nakamura (6)
On the bubble: Dolph Ziggler, Charlotte.
NXT (Oct. 4)
Drew McIntyre (1)
Aleister Black (2)
SAnitY (3)
Adam Cole (4)
Authors of Pain (5)
Velveteen Dream (UR)
Johnny Gargano (9)
Kairi Sane (UR)
Ruby Riot (10)
Roderick Strong (UR)
Out: Ember Andrade Almas (6), Moon (7), Pete Dunne (8)
On the bubble: Bobby Fish, Kyle O'Reilly, Lio Rish.
205 Live (Oct. 10)
Kalisto (9)
Enzo Amore (1)
Neville (2)
Akira Towawa (3)
Cedric Alexander (4)
TJP (5)
The Brian Kendrick (7)
Rich Swann (6)
Jack Gallagher (8)
Gran Metalik (10)
On the bubble: Mustafa Ali, Drew Gulak.