For Philadelphia Union fans, the process of finding out what happens post-Le Toux begins tonight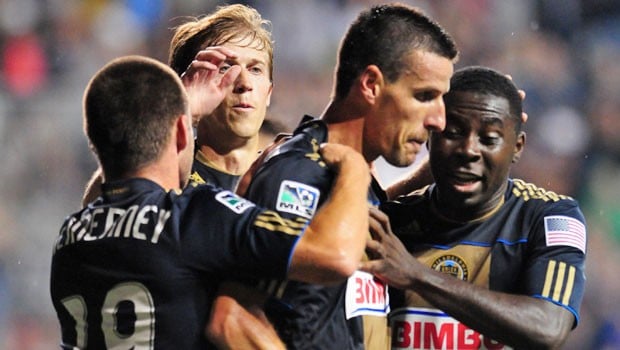 Sebastien Le Toux
Philadelphia Union striker Sebastien Le Toux (center) is congratulated by teammates after scoring last season. Le Toux now plays for the Vancouver Whitecaps after being traded last season.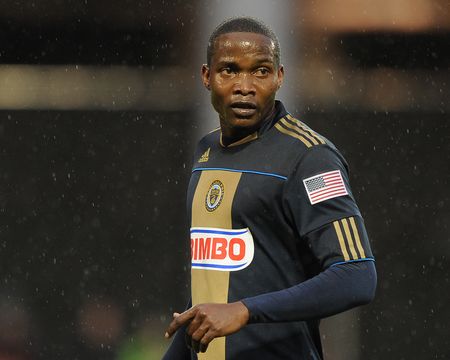 Danny Mwanga
Striker Danny Mwanga has become the main focus of the Philadelphia Union's offense after the trade of Sebastien Le Toux to Vancouver.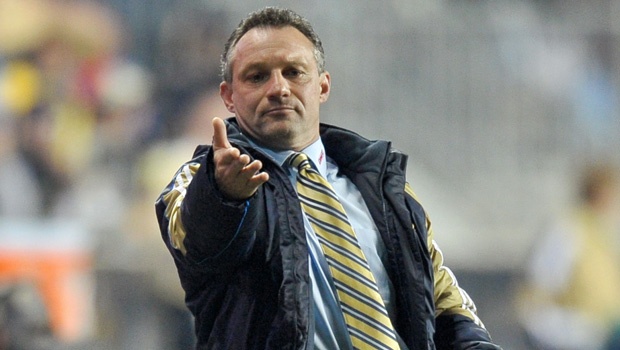 Peter Nowak
Philadelphia Union manager Peter Nowak has taken quite a gamble in trading striker Sebastien Le Toux to the Vancouver Whitecaps ahead of the 2012 MLS season.