United States men reach Gold Cup final in spite of serious tactical shortcomings
Juan Agudelo
Panama's Roman Torres and the United States' Juan Agudelo (No. 9 in red) go after the ball during the first half of a CONCACAF Gold Cup semifinal soccer match Wednesday night at Reliant Stadium in Houston. Agudelo, a former resident of Barnegat Township, started the match. The U.S. defeated Panama 1-0.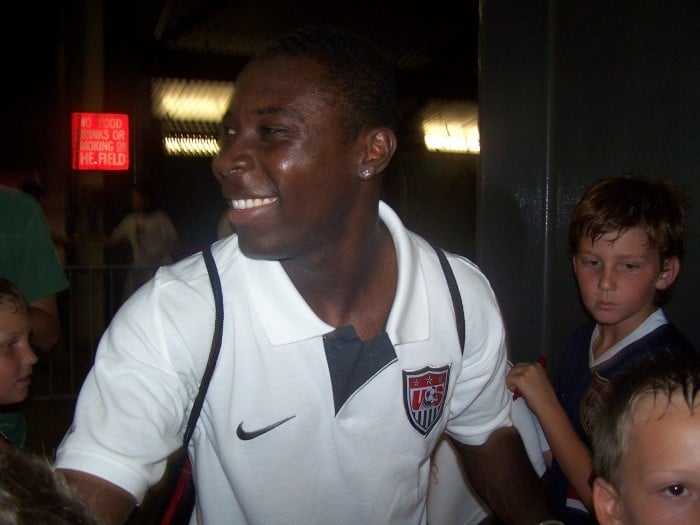 Freddy Adu
United States national team player Freddy Adu smiles in the tunnel of the old Giants Stadium in East Rutherford, N.J., after the U.S. tied Argentina 0-0 in June 2008. Adu, long forgotten by the U.S. hierarchy, played a key role in the team's 1-0 win over Panama in a CONCACAF Gold Cup semifinal Wednesday night in Houston.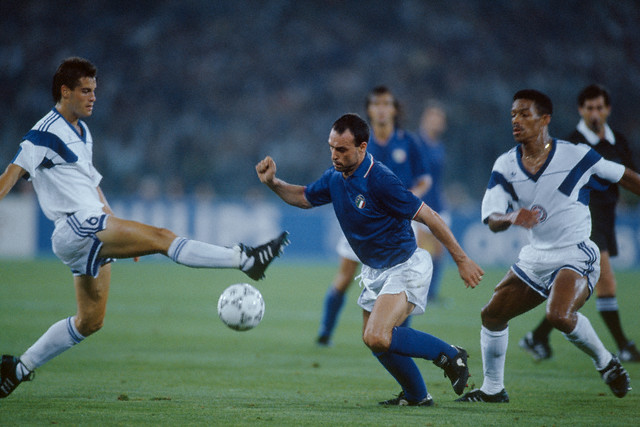 USA-Italy
On June 14, 1990, in Rome, the United States men's national team lost 1-0 to Italy in a FIFA World Cup group game. Pictured (from left) are the USA's John Harkes, Italy's Salvatore "Toto" Schillaci and the USA's Desmond Armstrong.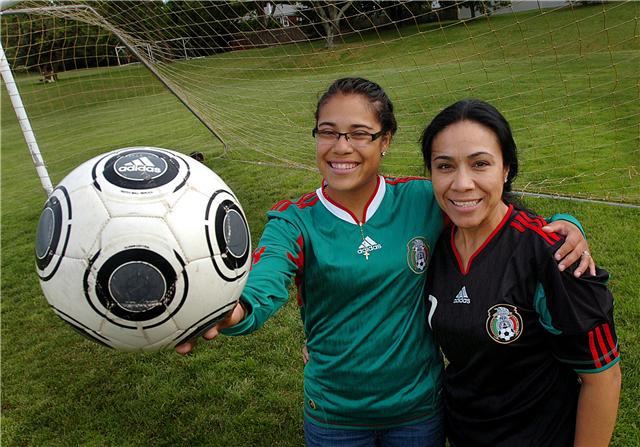 Figueroas
Linwood, N.J., residents Jessica Figueroa (left) and her mother Alejandra display their Mexican pride on the soccer field. The whole family will be watching the Gold Cup final Saturday night.