Pleasantville grad Nia Ali seems ready for Olympic Trials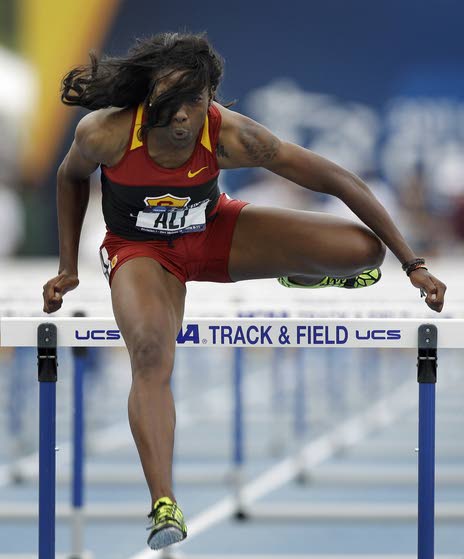 NCAA champion overcomes nerves, and so does her mom
Southern California's Nia Ali clears the final hurdle during a 100-meter hurdles preliminary at the NCAA outdoor track and field championships in June at Drake Stadium in Des Moines, Iowa. Ali won the final, beating seven others in 12.63 seconds. On Monday, she was selected to represent Team USA at the Pan American Games.

Nia Ali 2011 headshot
Nia Ali, a 2006 Pleasantville High School graduate and former Press All-Star, is the NCAA Divisioin I women's 100-meter high hurdles champion. Ali won the event at the championship meet in Des Moines, Iowa, today.