Local firms leave their mark in professional sports with sod, seats, t-shirts and more
TUCKAHOE TURF
Raul Avilar, left, of Hammonton, loads cut sod onto the truck of landscaper Rubel Ubalrio, of Camden, at Tuckahoe Turf Farms in Hammonton. Tuckahoe Turf provides sod for professional, college, and minor-league sports fields, with the Phiuladelphia Eagles and Phillies among its clients.
Sand Plant
U.S. Silica's sand mining plant in Commercial Township, Cumberland County, provides the sand that the turf field at Lincoln Financial Field in Philadelphia sits on.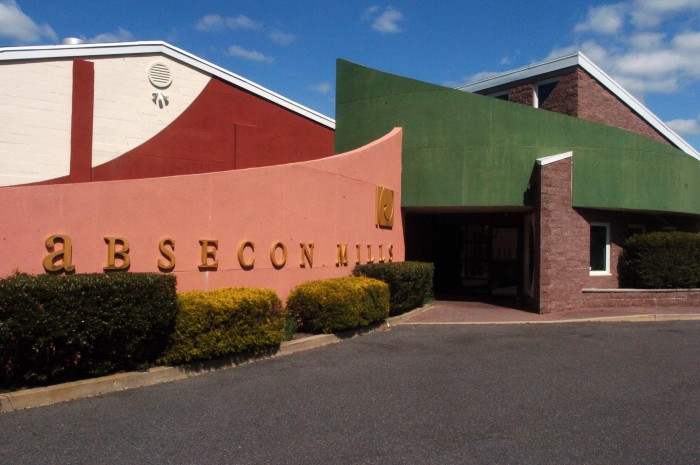 absecon mills madein
The Absecon Mills textile plant, in the Cologne section of Galloway Township, made the fabric for the seats at the Prudential Center in Newark.