MIXX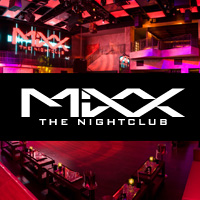 The 4-1-1
5 things you need to know about Borgata's mixx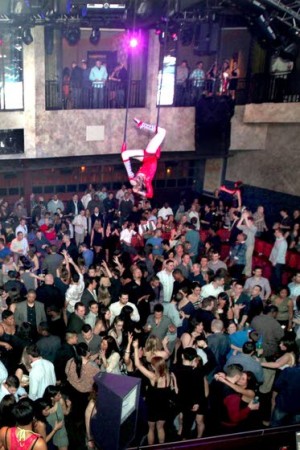 1   Privacy Rules. Mixx added more VIP tables last summer, upping its total to 45 private areas. Bottle service starts at $310 Saturdays and $225 Sundays, but it's worth it for the comfort, convenience and extra attention on a crowded night.
2   Size matters. With its high ceilings, two levels and an expansive dance floor, mixx has more of a mega-club feel than some of its more intimate nightclub neighbors, adding an element of awe to your night.
3   Yes, that is a trapeze artist swinging from the rafters. The red-clad beauty's addition to the mixx scene burnishes the club's stage-like feel.
4   You never know who you'll see. Whether Jermaine Dupri or Kelly Rowland pop in to perform, "Entourage" Emmy winner Jeremy Piven slips in to get down or Lady Gaga turns it into her personal playground, anyone can - and will - show up.
5   It pays to party. Really. Borgata's Nightlife Rewards program lets you earn comp dollars based on nightlife spending; gets you invites to exclusive parties, events and entertainment; and gets you offers and discounts via mailbox, inbox or text.
The Scene
Heard on a Saturday night: A first-class lineup of DJs calls mixx home, remixing everything from Bon Jovi to Lady Gaga to Far East Movement; the latter even popped in for a special Friday performance recently.
Seen at 1 a.m.: The crowd parts as one of the rotating trapeze artists - decked in bright red from head to toe - descends from the ceiling, but not for long. When Jesse Marco isn't throwing beats, Ravi Drums stands in front of the LED display pounding away, working the crowd into a predictable frenzy. And about the lights. They are impossible to ignore. As a focal point, they provide a percussive kick in the atmosphere, flashing in time to the beats pulsing from the sound system.
Upstairs and down, private bottle-service areas are packed, while partygoers ring the edge of the upstairs railing to catch a glimpse of what goes on below.
Vitals
What: mixx
Where: Borgata Hotel Casino & Spa, Atlantic City
When: Doors open 10 p.m. Saturdays and Sundays. When do they close? Whenever the party stops.
Measurements: 10,000 square feet; 2 levels
Cover: $20 Saturdays, $10 Sundays
Demographic: Early 20s to 30s
Dress code: Men require dress shoes. No work boots, hats, Uggs, athletic gear, outerwear, shorts, sandals.
Online: www.borgatanightlife.com
History
Owner: Borgata
Debuted: 2003; underwent a $1.5 million renovation
The look: A defined stage area where DJs and special guests set up, punctuated by a new, 20-by-40 foot LED display.
Getting There
Please remember to always drink responsibly
Directions
Find Jitney
Close
AC Map
Close
Tell'em What You Think