La Costa Lounge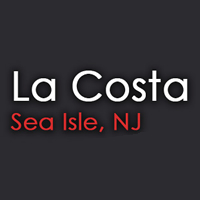 The 4-1-1
La Costa: 5 things you need to know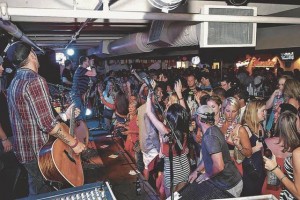 1 If you have ever had a good time in Sea Isle City, chances are the huge entertainment complex at 4000 Landis Ave. - often referred to collectively as La Costa - helped make that possible. At some point, you had to party at La Costa Lounge and Deck Bar, get a room at the Coast Motel, buy a keg at La Costa Liquors or grab a late-night slice at Casino Pizza. Either that, or you really did not have a good time.
2 The property originally was established as a ballroom, motel and bar in 1888. That structure was knocked down and it became La Costa 80 years later. Jimmy Bennett became owner in 1993, and 12 years ago he turned the motel's swimming pool into an outdoor tiki bar area, transforming it into the daytime and nightlife destination it is today. "We found that we take breathing that ocean air for granted as Sea Isle City natives," he said, "but when people come down, they want to be outside."
3 La Costa could hold its own in any argument over who has the best spot for watching sports and enjoying happy hour during the warm months. With bands on weekends, 45-cent wings, $15 buckets of five Dos Equis beers and $1 hot dogs during all Phillies games, all within a central location in the city, it certainly has a case.
4 The crowd at the indoor and outdoor bars varies dramatically throughout the course of the day and season. During the day, the lounge and deck is filled with people typically between 30 and 70 years old who have been vacationing in Sea Isle for decades and looking for a place to unwind with old friends. At night, the bar is flooded with a 30-and-younger clientele that dances inside and mingles outside.
5 Of the several bars located in downtown Sea Isle, La Costa is the only one open year-round. Throughout the year it has a variety of special events, and by far its biggest off-season event is Polar Bear Plunge weekend - three days with a Polar Bear King and Queen contest on Friday, the ocean plunge on Saturday with a costume contest and after party and a benefit 5K run and walk.
The Scene
Music: During the day, bands play modern and classic party hits outside, or Jerry Blavat plays sets of golden oldies inside. At night, DJs spin pop and dance music in between sets of bands covering popular classic and alternative rock songs.
Demographic: Ages 30-plus during day, 30 and younger at night
Vibe: A casual crowd relaxes in the sun on a Saturday afternoon watching the Phillies games under the outdoor tiki hut and listening to a live band play Sublime and The Black Crowes. The sun sets, the drink specials change and an evenly mixed crowd in their mid-20s forms outside the entrance. The band starts their set on the inside deck, and the crowd packs the inside so much that as soon as you enter you have to squeeze through for a drink. The outdoor bar provides relief from the indoor crowd, but the music still carries outside and people relax and talk with friends at tables set up in between the two bars.
What They're Saying
Colleen Lawlor, 25, Philadelphia
"They always have a great band and a fun crowd, and I love the outdoor bar."
Daniel Grillo, 26, Winslow Township
"Great spot for happy hour and for watching Phillies games."
Vitals
What: La Costa Lounge
Where: 4000 Landis Ave., Sea Isle City
Season: Year-round
Days/Hours: Seven days, 11 a.m. to 2:30 a.m.
Size: 5,000 square feet
Capacity: 500
Cover: $5, Thursday to Sunday. Times vary.
Dress code: Casual
Drinks: $1 to $3 beers, $3 to $5 well mixed drinks
Weekly drink specials: Monday: $2 Budweiser beers and mixed drinks; Tuesday: $2 Miller Lites, $3 Three Olives Dude drinks; Wednesday: $1.50 Pabst Blue Ribbons; Thursday: $1 Miller Lites at night, $3 Jagermeister shots and bombs; Friday: $1 to $3 Miller beers; Saturday: $3 Sweet Tea vodka drinks; Sunday: $3 Budweiser beers
On the Web: www.lacosta-seaisle.com
History
Club Owner: Jimmy Bennett; Debuted: 1968
The look: The complex has an interconnected motel, fast-food restaurant, liquor store and bar spanning much of one city block. The bar's single interior room is a rectangle with a square bar and bathrooms on the west end, a stage on the south wall and another long wooden bar that stretches across two-thirds of the space. Outside, a concrete patio is covered in white plastic chairs and tables, with two more bars - one a small hut in the corner and the other a larger tiki bar with TVs and bar stools.
Getting There
Please remember to always drink responsibly
Directions
Find Jitney
Close
AC Map
Close
Tell'em What You Think