FOUNDATION ROOM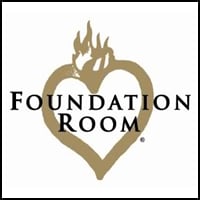 The 4-1-1
5 things you need to know about The Foundation Room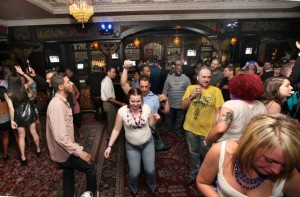 1 The Foundation Room is one of more than a dozen similarly named but unique lounges and clubs at House of Blues destinations throughout the country. Atlantic City's is one of the largest, and was only open to members and special guests until last year. Now, the public can party there on Thursday and Saturday nights, while Fridays feature upscale dining, live entertainment and a cigar lounge.
2 Don't let the elegance fool you - this place welcomes a party. Thursday's industry night, "Godspeed: The Original Sin," puts an array of DJs in the main room who spin everything from old school hip-hop to the latest pop and electronic beats. Saturday night is "The Ritual: Nightlife Redefined," which is an even more dramatic dance party, with dancers and a crowd that takes the scene to another level. Each night provides a rare opportunity to literally "cut a rug."
3 Every club talks about the privacy of its VIP areas, but none offer anything like The Foundation Room's "Prayer Rooms." Each room is behind a heavy wooden door and is decked out with plush furniture, a table in the middle for your personal bottles, a flat-screen TV and a private sound system so you can control the volume of the DJ or even hook up your own iPod playlist. Some rooms can fit up to 35 people, and you can specifically request your favorite when you make a reservation.
4 As awesome as the inside is, the outside deck simply is sick. Situated directly over the Boardwalk, it's lined with couches and tables to relax on in luxury as the waves crash against the beach just below. In the summer, four of those tables open up for bottle service.
5 House of Blues members get exclusive access to The Foundation Room on nights not open to the public, as do celebrities and performers. But it's still not uncommon to see stars mingling with the public. Maroon 5 hung out there after their New Year's Eve performance, and Perez Hilton and Jenni "Jwoww" Farley from "Jersey Shore" also have stopped by.
The Scene
Heard on a Wednesday night: The dance floor went wild when the DJ played "(Expletive) You" by Cee Lo Green, "One" by Swedish House Mafia and "This Is How We Do It" by Montell Jordan.
Seen at 1 a.m.: A diverse and crazed crowd fills the carpeted center of the main room, in between a DJ booth behind a velvet rope and a bar lined with lavish barstools. On both sides of the room are groups surrounding VIP tables in booths lining the walls, pouring each other drinks in the dark, amber light. By the back bar, a few people gather around and talk in the relative quiet away from the main room. Outside, a few men smoke cigars while a mixed group in their early 20s sits on couches and laughs in the ocean breeze.
Vitals
What: The Foundation Room
Where: Showboat Casino
When: Thursday and Saturday, 10 p.m. to 4 a.m.; Friday (dining and cigar lounge only), 6 p.m. to 2 a.m.
Capacity: 600, including outside deck
Cover: $10, Thursdays and Saturdays
Demographics: 25 to 35
Dress code: Business casual
Bottle service: 15 areas with minimum 4 people per bottle. Bottles start at $150 to $200.
Drink prices: $4 to $6 beers, $6 to 9 mixed drinks and shots
History
Owner: Caesars Entertainment
Debuted: July 2005, opened to public in 2010
The look: Imagery from the Far East covers every inch of the club, from the authentic Persian rugs blanketing the floor to handmade sculptures and original artwork of Southeast Asian deities in every room - along with plush furniture throughout and ornate woodworking on the ceiling above the dance floor. An atmosphere of intimacy and mysticism is unmistakable and inescapable. "It's considered the most beautiful room in Atlantic City," said Cory Gallant, nightlife operations manager. "It all makes for a truly unique experience."
Getting There
Please remember to always drink responsibly
Directions
Find Jitney
Close
AC Map
Close
Tell'em What You Think