Donation helps Brigantine scouts thank Coast Guard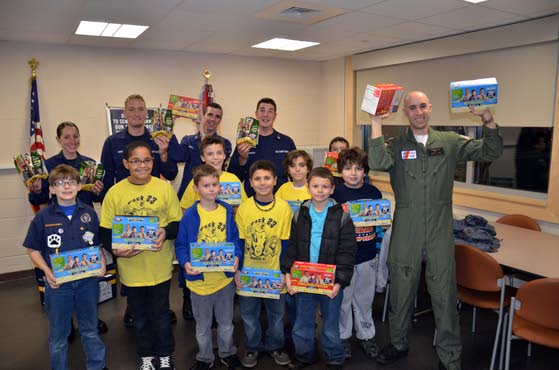 Donation helps Brigantine scouts thank Coast Guard
Representatives from the U.S. Coast Guard were on hand at the Cub Scout Pack 23 meeting in Brigantine on Thursday night, to receive a donation of popcorn from the scouts. The Coast Guard from Station Atlantic City in the back row are SN Staci Wantuck, FN Olin Derby, MK2 Kristopher Powell, BM1 Chris Fonseca and Lt Andrew Zuckerman. The Cub Scouts, in no particular order, are Lorenzo D'Angelo, 7, Anthony Peculski, 9, Brendan Mackey, 10, Jake McCutcheon, 10, Trent Love, 9, Rocco Mancuso, 9, Dean Demos, 9, Evan Couval, 10, and Vincent Dattelo.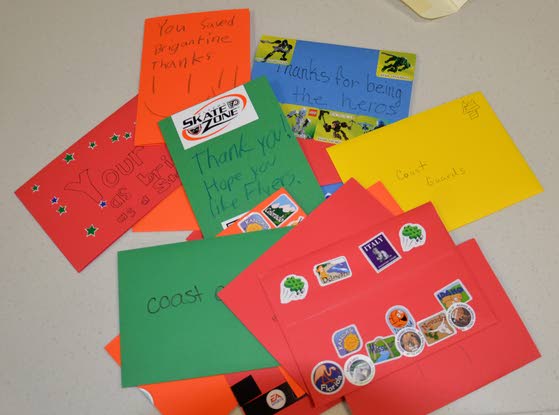 Donation helps Brigantine scouts thank Coast Guard
Thank you notes written by the Cub Scouts of Pack 23 in Brigantine, to the U.S. Coast Guard. The Scouts gave the cards to representatives from Coast Guard Station Atlantic City on Thursday at the Brigantine Beach Community Center in Brigantine.