Art at Night at Noyes Museum makes exhibits more accessible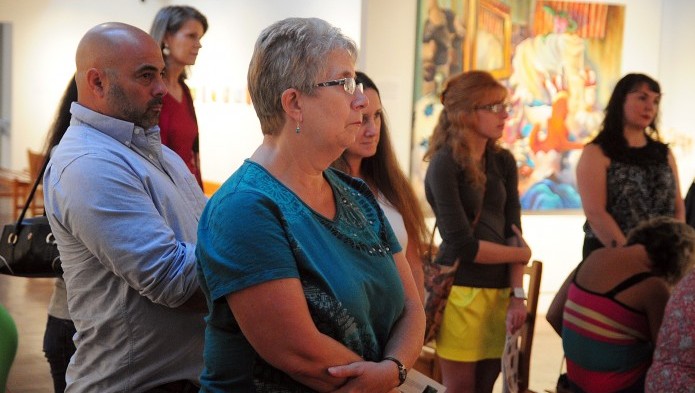 EGAP A29 Curator Talk110755146.jpg
Lucy Jerue, of Galloway Township, recently attended the Noyes Museum's Art at Night series, which takes place after closing on Thursdays. Other programs include talks from other curators, sketch nights, meditation and more.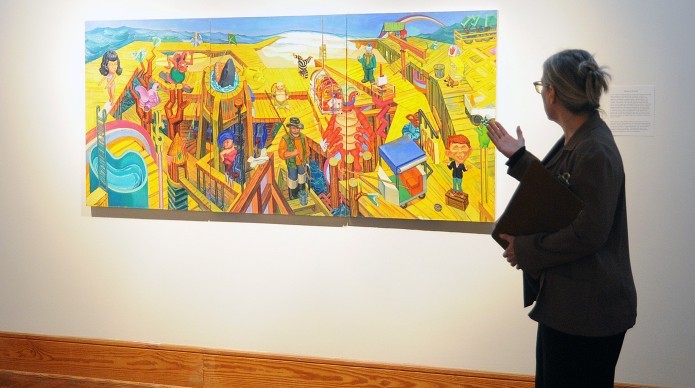 EGAP A29 Curator Talk110755154.jpg
Margaret McCann, curator of the Toylanders exhibit discussed one of her paintings and its ties to the Atlantic City Boardwalk.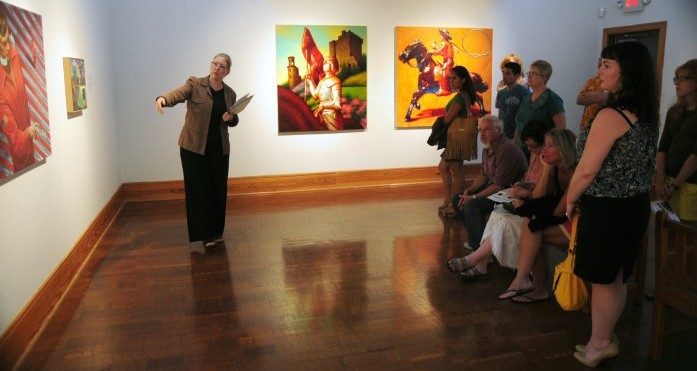 EGAP A29 Curator Talk110755134.jpg
The Noyes Museum's toy-centric Toylanders exhibition features the work of nine artists.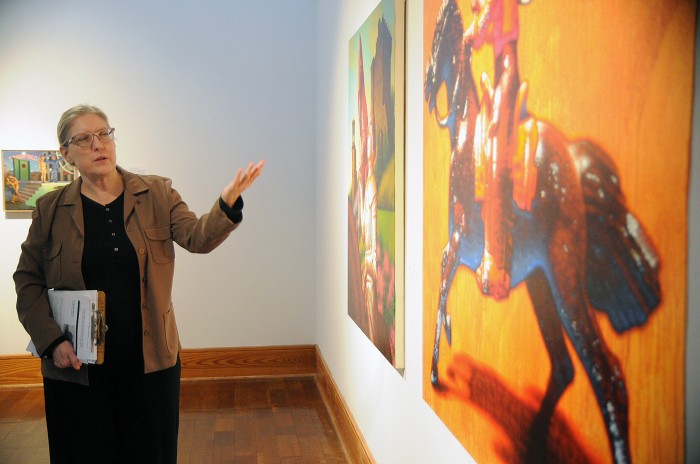 EGAP A29 Curator Talk110755150.jpg
Margaret McCann, curator of the Toylanders exhibit, discussed a painting. 'I thought there would be less people, actually,' she said. I think the people were engaged, which was nice, they seemed interested, they were asking questions, they had opinions, so I really thought it was great.'