Galloway Community Charter School helping students embrace technology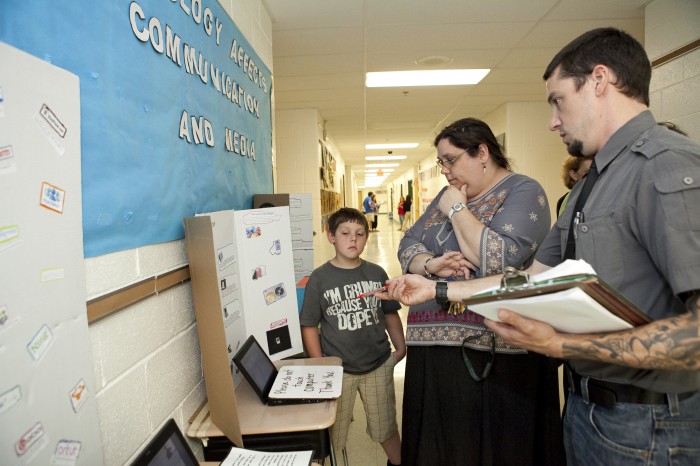 egap j1 GCCS Technology Celebrat
T.J. Page, a Galloway Community Charter School sixth-grade teacher, explained the data storage and communication project of his student, Ben Keys, as Ben's mother, Erin, center, and younger brother, Sean, 9, all of Pinehurst, looked at his poster and computer presentation.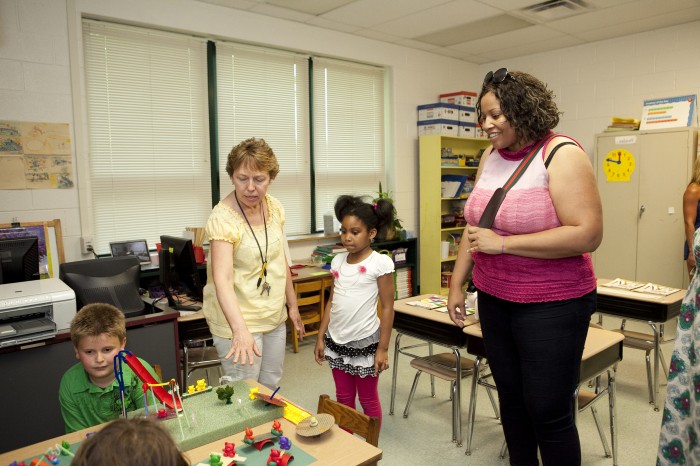 egap j1 GCCS Technology Celebrat
First-grade teacher Karen Carmy, center, of southern Galloway Township, discussed her students' model playground project with first-graders Jason Chandler, left, of eastern Galloway Township, Atierah Coleman-Washington, of Pleasantville, and her mother, Atiya Washington.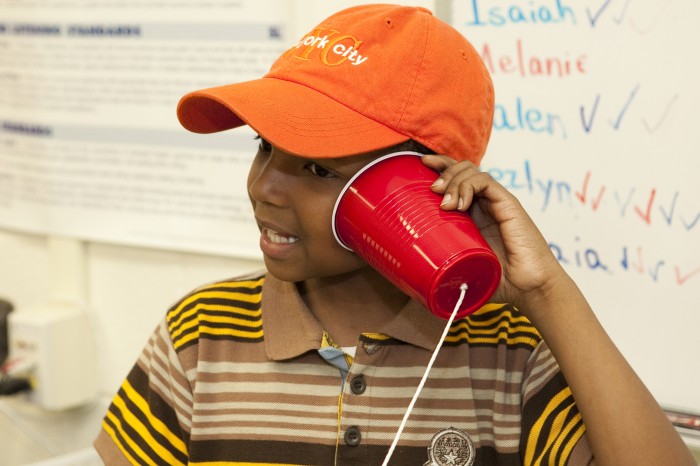 egap j1 GCCS Technology Celebrat
Nebiyu Dawit, a second-grade student from southern Galloway Township, listened through his telephone ear piece, made out of a plastic cup and rope, as his mother speaks through the other end. This exercise taught students about sound energy and how sound moves.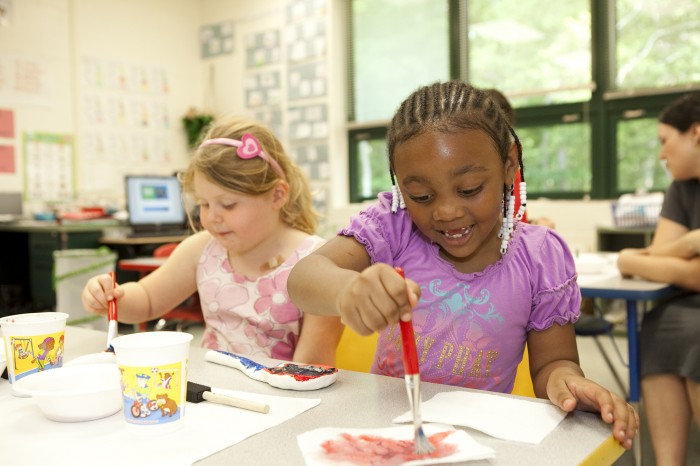 egap j1 GCCS Technology Celebrat
Kindergarten students Prada McGaney, right, of northern Galloway Township, and Joslyn Lobaza, of Oceanville, painted their spoons with the same colors during a pottery activity.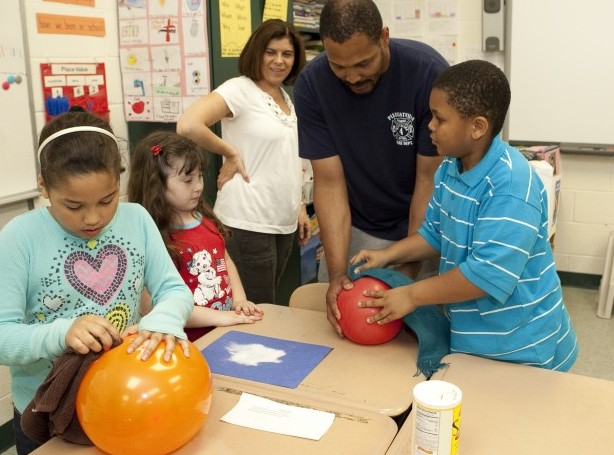 egap j1 GCCS Technology Celebrat
An interactive experiment station set up in the second-grade classroom of Stephanie Wilson, center, who is from eastern Galloway Township, gave students the opportunity to create static electricity with balloons and various cloth materials, and then test whether or not it had enough energy to pick up salt during Galloway Community Charter School's Technology Celebration on May 26. From left were second-grader Heather Tejeda, of central Galloway, first-grader student Lacey Wilson, of eastern Galloway, Wilson, Donald Mozelle, of central Galloway, and his son, second-grader Isaiah.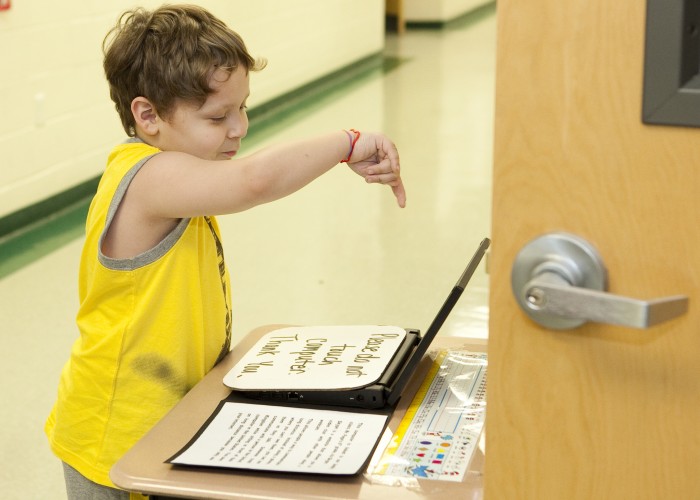 egap j1 GCCS Technology Celebrat
During the Technology Celebration at Galloway Community Charter School, Dylan Vaino, a first-grader from central Galloway Township, looked at a laptop with a live video chat set up on a second computer in a different wing of the school, allowing attendees to see each other throughout the event.