Large trucks, obtained after Irene, had North Wildwood prepared for Sandy's flood waters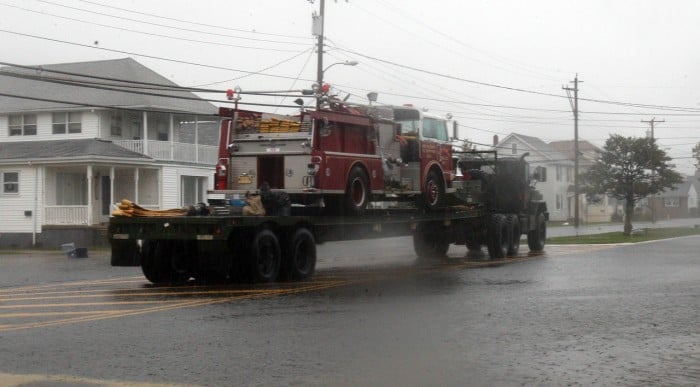 NW Was Ready
A high flatbed trailer was used to transport a North Wildwood fire truck during the height of the flooding to the scene of a structure fire during Hurricane Sandy.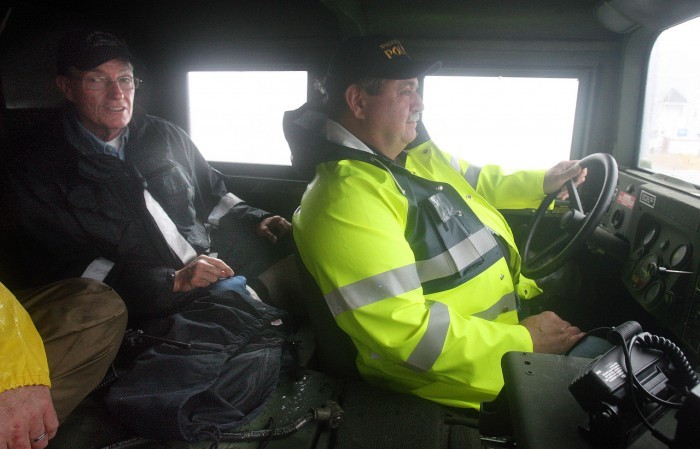 NW Was Ready
North Wildwood police Chief Robert Matteucci (right) drives a military type Hummer Oct. 29 to inspect the Hurricane Sandy flooding with Mayor Bill Hemfey in the back.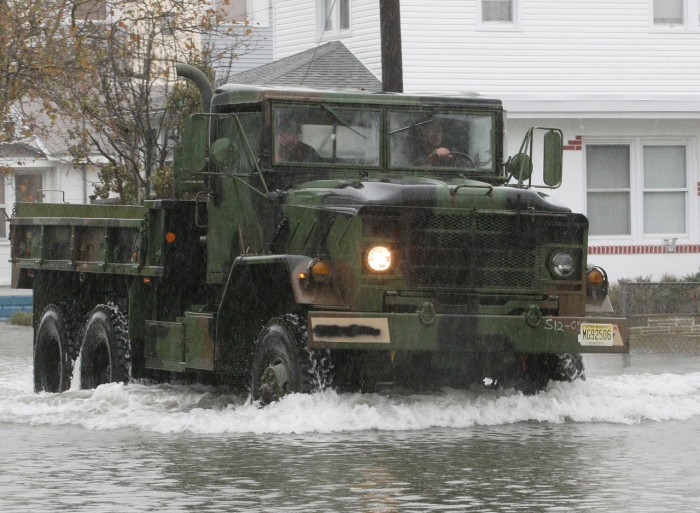 NW Was Ready
The City of North Wildwood was well prepared for city officials to travel about the town during the height of Hurricane Sandy.