Lowe's in Rio Grande helps victims of Sandy enjoy Thanksgiving feast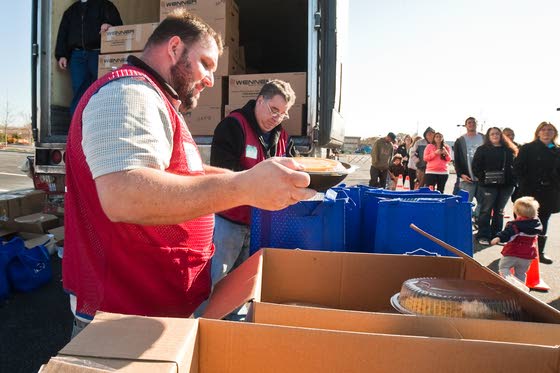 Lowe's in Rio Grande helps victims of Sandy enjoy Thanksgiving feast
Lowe's employee Josh Neider, of Rio Grande, packed cold bags with vegetables and desserts Nov. 21 at the Lowe's Thanksgiving event in Rio Grande.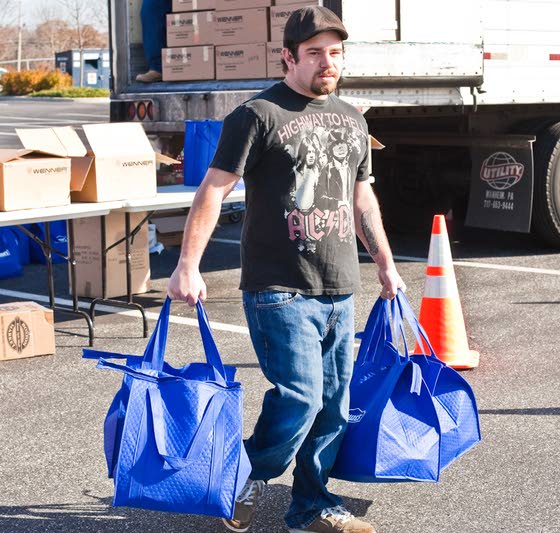 Lowe's in Rio Grande helps victims of Sandy enjoy Thanksgiving feast
Brian Bender, of Rio Grande, carries dinners that are destined for families who are staying at the FEMA shelters in the area.
lcmc n28 Lowes T-giving112885328.jpg
Community residents affected by Hurricane Sandy waited in a line Nov. 21 at Lowe's in Rio Grande to receive a Thanksgiving dinner provided by Lowe's and Boston Market.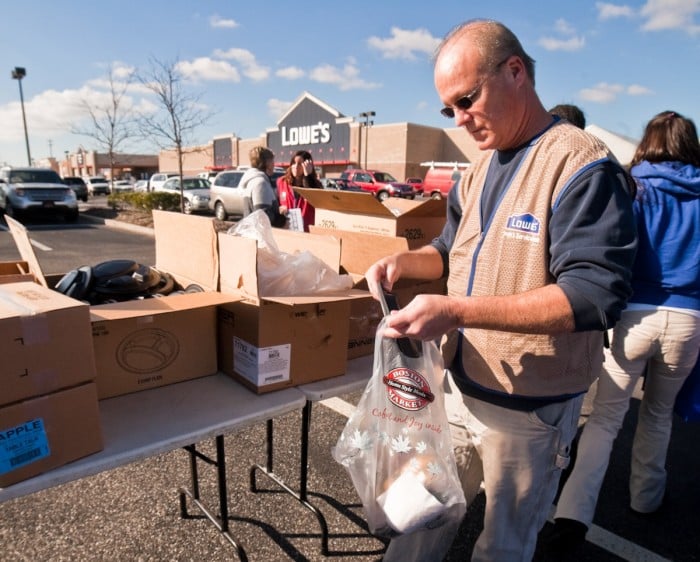 lcmc n28 Lowes T-giving112885326.jpg
Paul Wolfe, of Cape May, packed bags full of plates and silverware for families receiving donations of Thanksgiving dinner.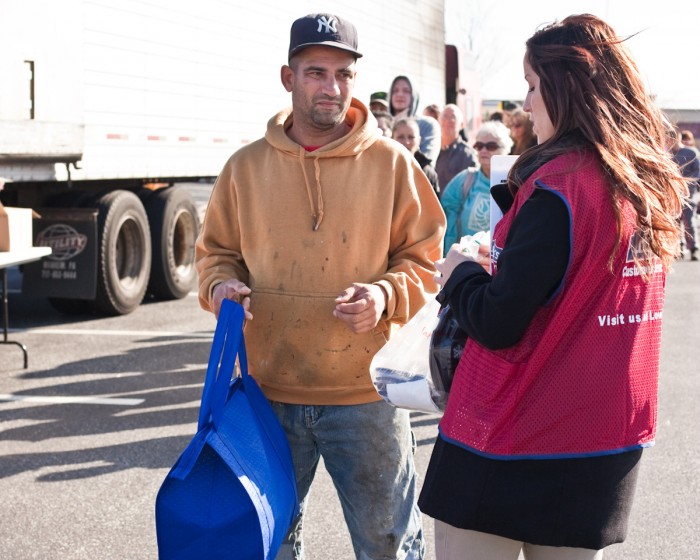 lcmc n28 Lowes T-giving112885327.jpg
Lowe's employee Katie Yates gave instructions on how to heat the meals distributed Nov. 21.