Public calls for sound barriers at hearing on removing parkway traffic lights in Cape May County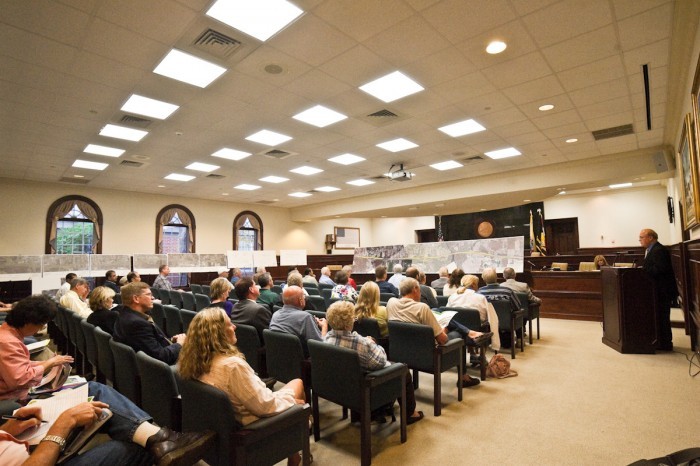 Parkway hearing
About 100 people attend a Turnpike Authority hearing Wednesday night at the County Administration Building.
Parkway hearing
Donald Chappa Sr., highway engineer for the New Jersey Turnpike Authority, and Dennis  Conklin,  project engineer for the Louis Berger Group, discuss last week the plans to remove the three traffic lights on the Garden State Parkway in Middle Township.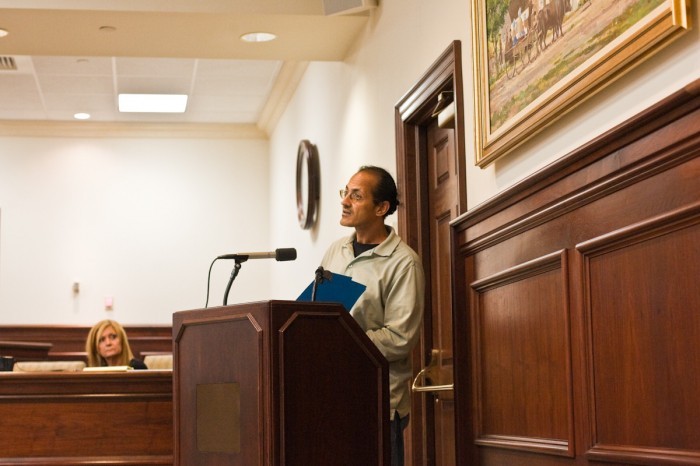 Parkway hearing
Bernard Alexander, of Cape May Court House, asks for lengths of fence to be placed near motels to protect them from intruders.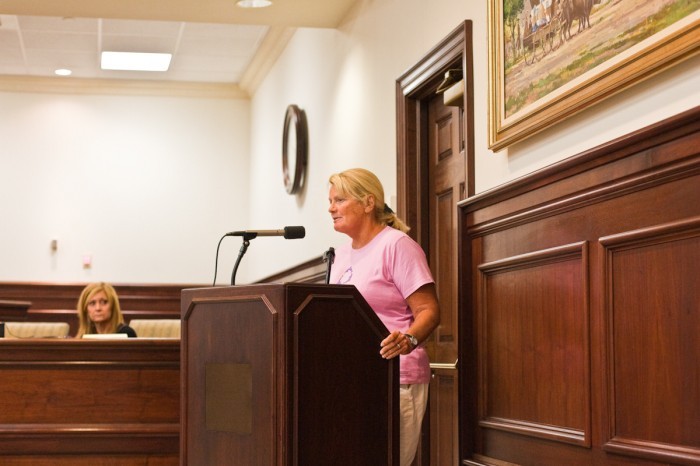 Parkway hearing
Linda Aboud, of Cape May Court House, speaks at the hearing.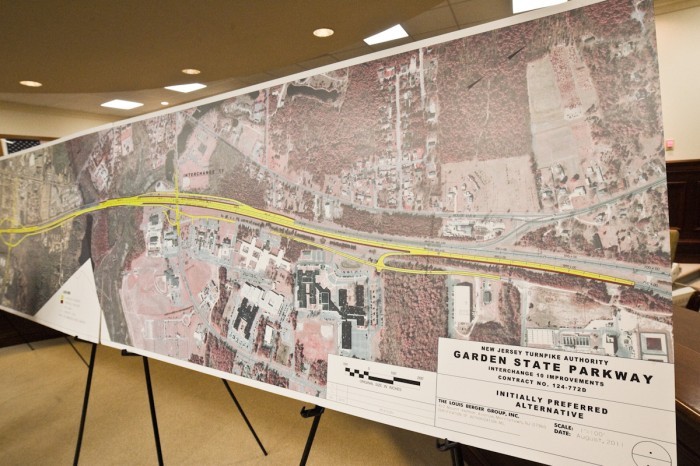 Parkway hearings
The project covers about 4.5 miles of roadway and will take three years with construction starting next spring.