Re-Do AC benefit also meant to help O.C. theater rebuilding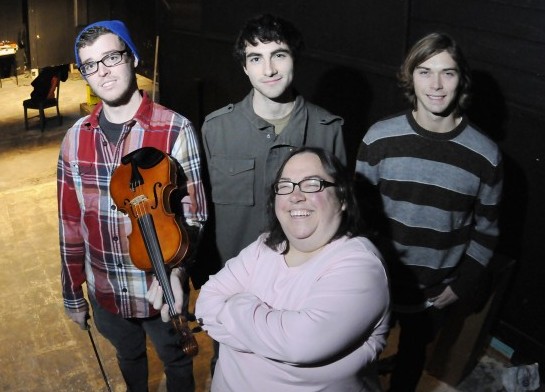 ucmc n14 redo ac112611530.jpg
Maybe Awake band members, from left, Colin Murphy, bass and violin; Colin Fahy, guitar; and Blake Halliday, drums, all of Ocean City, will perform in a benefit at Le Grand Fromage in Atlantic City to aid the Ocean City Repertory Theater. The theater's producing artistic director is Flossi Micciolo, of Ocean City.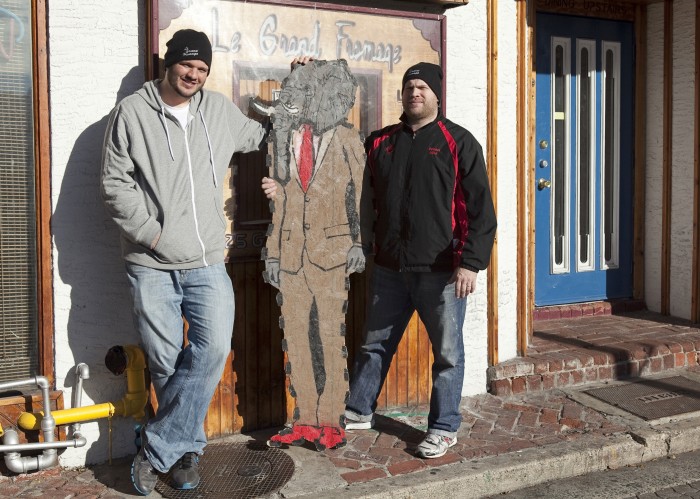 acbp n14 redo ac112601998.jpg
Jerry Ryan, of Smithville, left, who hosts Elephant Talk Radio at Richard Stockton College (the mascot is at center), and Mike Messina, of central Galloway Township, stand outside Le Grand Fromage on Nov. 8, which is owned by Messina and located at Gordon's Alley in Atlantic City. Both men helped organize the Redo AC benefit concert, which will take place at Le Grand Fromage Nov. 16-18, featuring about 100 bands.