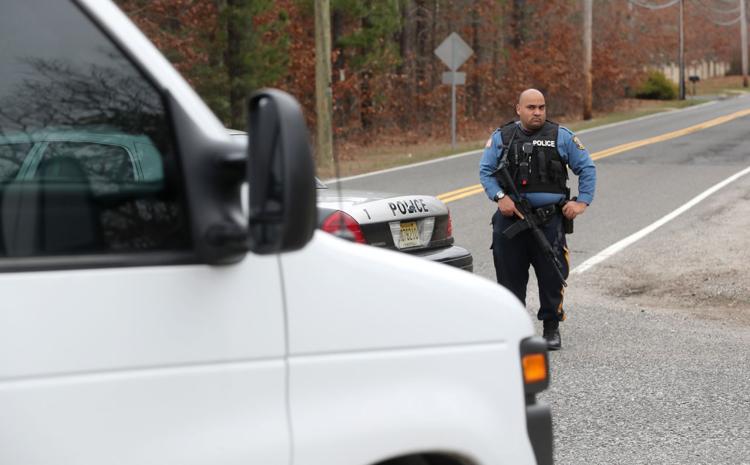 GALLOWAY TOWNSHIP — When Pilgrim Academy went on lockdown after gunfire was heard outside the school March 1, teachers rushed to their vehicles to patrol the area, looking for the threat, according to a 911 recording received Thursday from township police.
The 9:30 a.m. incident outside the private school on West Moss Mill Road caused "shelter in place" orders to be issued for Absegami High School in the township; all Egg Harbor City schools, including Cedar Creek High School; and Stockton University. The lockdowns were lifted before noon after police said they arrested township resident Michael Maggi, 57, without incident and recovered numerous firearms and ammunition from his residence.
GALLOWAY TOWNSHIP — A suspect is in custody following a report of gunfire Thursday that set …
Through an Open Public Records Act request, The Press of Atlantic City obtained the recording of the 6½-minute 911 call that chronicles the teachers' and administrators' response after they heard shots coming from a wooded area near Pilgrim Academy.
A teacher called 911 at 9:30 a.m. He told the dispatcher shots were fired and the school was on lockdown.
"It's coming from the front of the school, from the west," he said. "We think someone might just be practice shooting in the woods, but we're not taking any chances."
He told the dispatcher he and another staff member were driving around the property, while another was outside walking around with a walkie-talkie.
LITTLE EGG HARBOR TOWNSHIP — A shelter-in-place was lifted Thursday afternoon for Pinelands …
"We have multiple vehicles driving around the school now, staff members, looking out, watching," he said.
The dispatcher asked them to put on their hazard lights so responding police would know who they were and stayed on the line until police arrived.
Maggi was charged with risking widespread injury, disorderly conduct and harassment and taken to the Atlantic County jail in Mays Landing. His first appearance in court has not been scheduled.