Art installations part of strategy to boost image of Boardwalk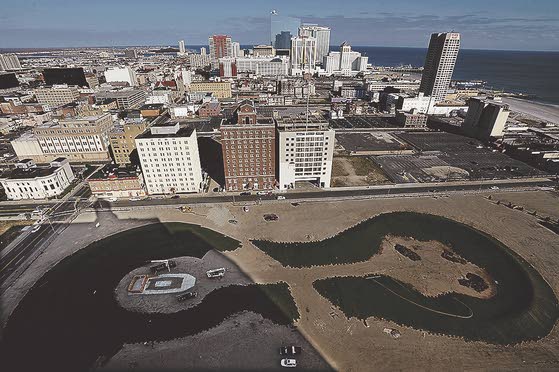 Art installations part of strategy to boost image of Boardwalk
This aerial view shows artwork taking shape in late October at the Pinnacle site adjacent to the Boardwalk. The project, which transforms vacant lots into art parks, is meant to enhance the Boardwalk experience.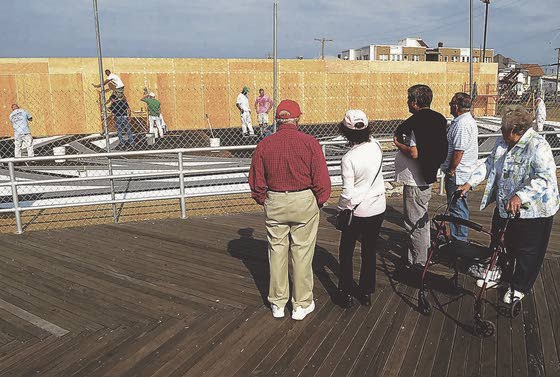 Art installations part of strategy to boost image of Boardwalk
Boardwalk strollers stop to watch construction of one of John Roloff's mural, 'Etude Atlantis,' at California Avenue in October.