Best of The Press July 14 2012
A gallery of the day's photographs by the photographers at The Press of Atlantic City.
Images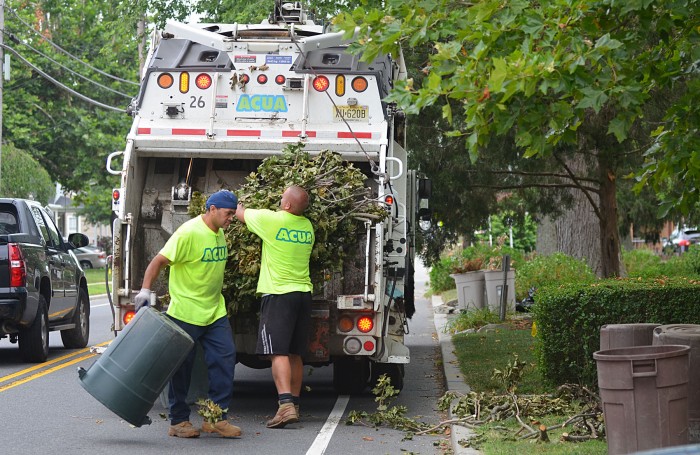 stormdebris
ACUA employees Julio Quiles of Buena (left) and Joshua Giercyk of Estell Manor collect tree limbs on Mill Road near Forrest Drive in Northfield. Saturday July 14 2012 (The Press of Atlantic City / Ben Fogletto)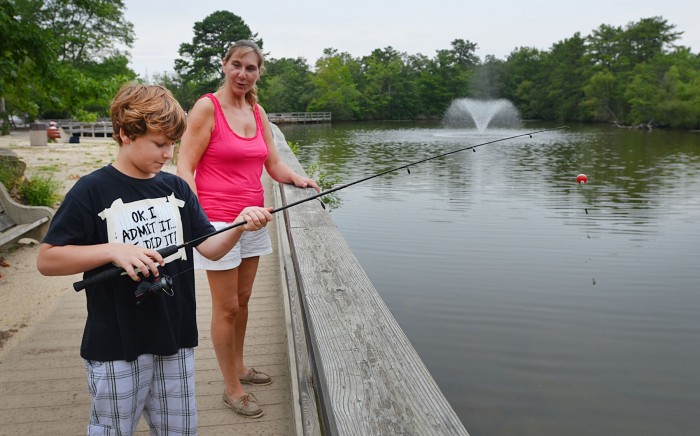 northfield parks
Quince Rombaut, 11, visiting from Belgium, fishes Saturday with his mother, Inge, at Birch Grove Park in Northfield.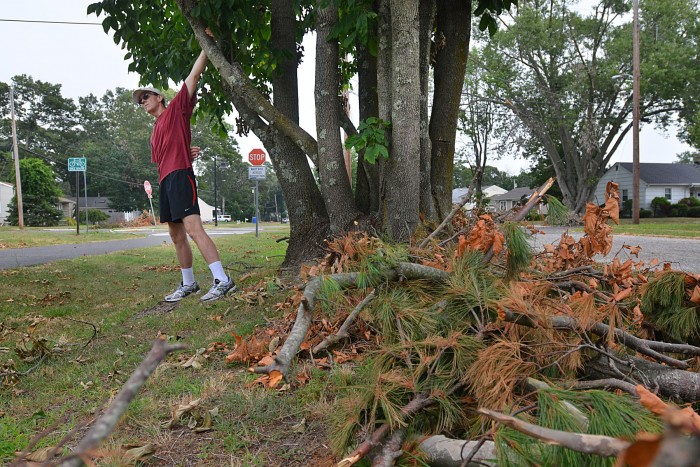 stormdebris
Michael McGarrity of Linwood pauses to stretch near tree limbs waiting for collection along the bike path at Oakcrest Avenue on the Northfield Linwood boarder. Saturday July 14 2012 (The Press of Atlantic City / Ben Fogletto)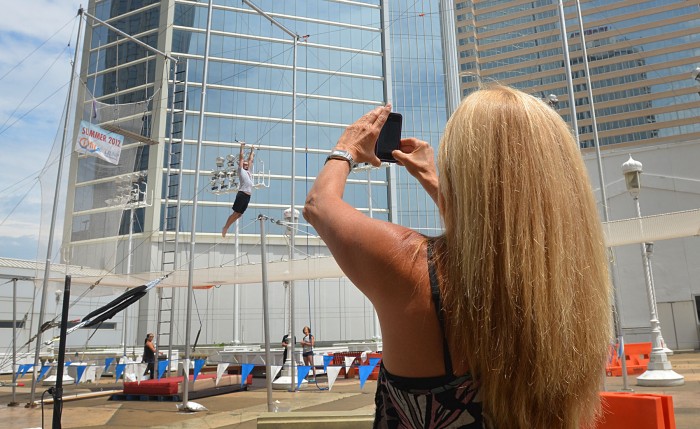 trapeze
Fran Locke of Statton Island NY uses her phone to video instructor Jon Wells of Boston Mass., warming up on the apparatus before giving lessons. Saturday July 14 2012 I.FLY Trapeze and Aerial Arts is offering trapeze lessons at the Trump Taj Mahal through July and August. (The Press of Atlantic City / Ben Fogletto)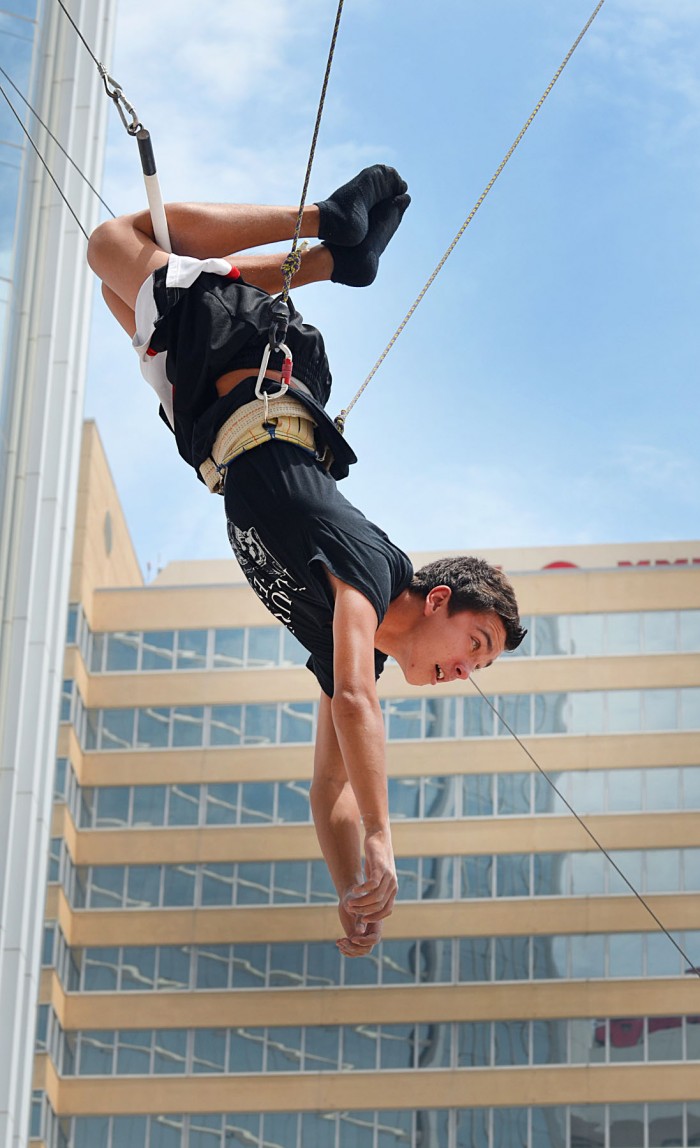 trapeze
Rex Zimmerman, 15, of Key Largo Fl, performs a leg hang during his lesson. Saturday July 14 2012 I.FLY Trapeze and Aerial Arts is offering trapeze lessons at the Trump Taj Mahal through July and August. (The Press of Atlantic City / Ben Fogletto)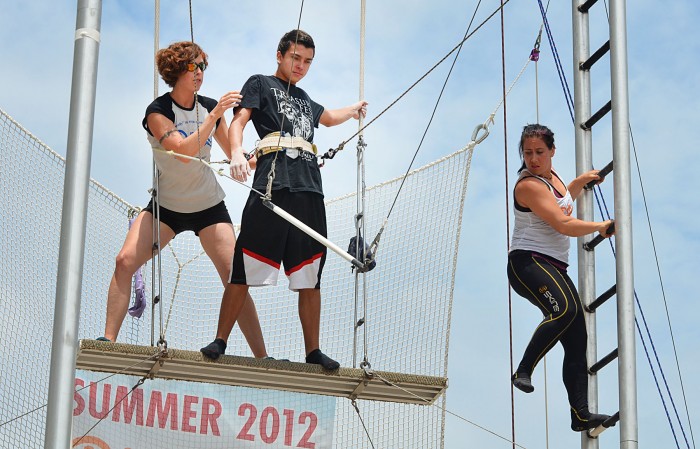 trapeze
Instructors Theresa Racicot of Boston Mass., (left) and Kimmy Blanchard of Brooklyn NY, (right) give a lesson to Rex Zimmerman, 15, of Key Largo Fl. Saturday July 14 2012 I.FLY Trapeze and Aerial Arts is offering trapeze lessons at the Trump Taj Mahal through July and August. (The Press of Atlantic City / Ben Fogletto)