A promise to ride: Retired state trooper to bike cross country to raise funds and keep vow he made to his late wife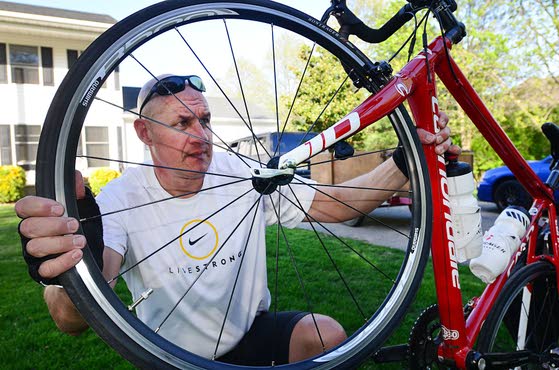 A promise to ride: Retired state trooper to bike cross country to raise funds and keep vow he made to his late wife
Craig Potter, 52, of Stafford Township, adjusts a wheel on his bike. The retired state trooper plans to ride cross country to raise money for the Oceans of Love charity, which helps Ocean County families facing pediatric cancer.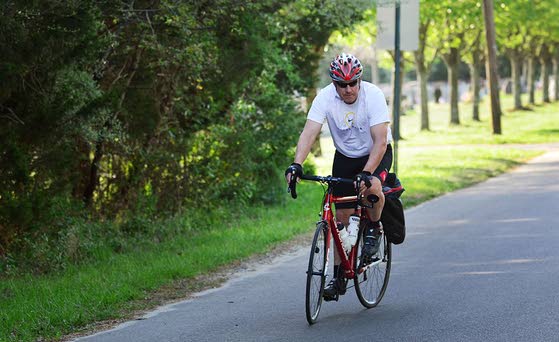 A promise to rideRetired state trooper to bike cross country to raise funds and keep vow he made to his late wife
Potter rides along streets near his home in Stafford Township. He has been preparing for the two-month ride by biking about 190 miles per week. He plans to increase his training as the date for departure approaches.