Boys tackle service projects on the road to becoming Eagle scouts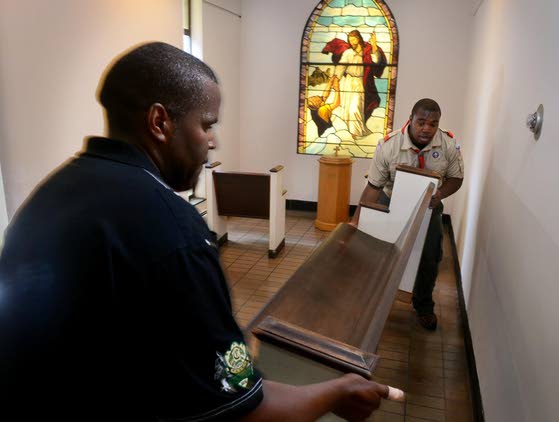 Boys tackle service projects on the road to becoming Eagle scouts
Victor Logan and his son, Victor Logan II, both of Pleasantville, carry a pew into the new meditation room at Grace Cathedral Baptist Church in Atlantic City.. The younger Logan, 18 of Pleasantville, renovated a room at the church to create the meditation room as his Eagle Scout project.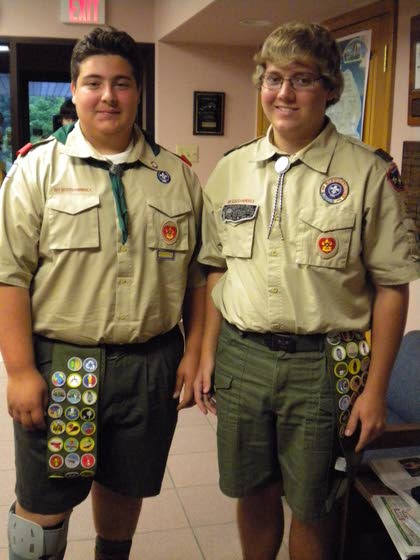 Boys tackle service projects on the road to becoming Eagle scouts
Johnathan Paterno, 17, and David Hoadley, 16, both of Vineland, recently completed their Eagle Scout projects. Paterno left, built a storage area and made buttons for clients to wear at the Transitional Adult Program run by Caring in Mays Landing.Hoadley cleared and blazed trails, moved and rebuilt bridges and plaques at a YMCA camp.