Bringing hope to A.C.
Nonprofit group aims to rebuild city through improving housing and human relationships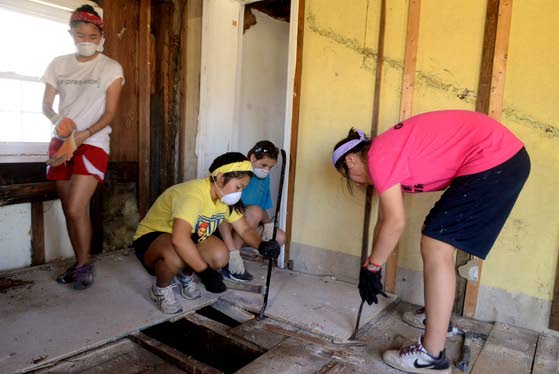 Bringing hope to A.C.
Hope for Atlantic City volunteers Sharon Soh, 18, of Baltimore, left, Delia Shin, 16, of Baltimore, Sarah Dilks, 15, of Cherry Hill, and Kacie Lee, 15, of Lancaster, Pa., work on renovating the building on Drexel Avenue in Atlantic City, which is planned to be a bunkhouse for the group's volunteers. A nonprofit group is bringing people from various faiths and locations together to help with community development, youth mentoring and improving quality of life in the resort.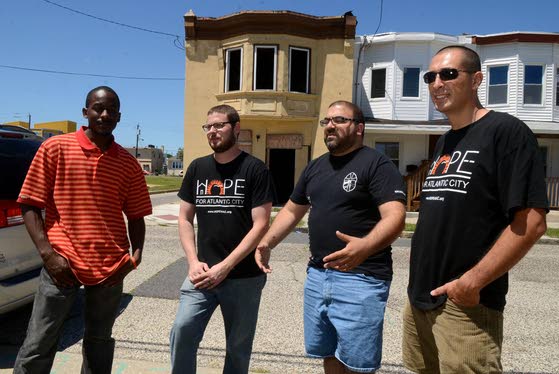 Bringing hope to A.C.
Group board member Darryll Ramsey, left, executive director David Cohen, co-founder Santo Garofalo and board president Ray Costello stand across from the building on Drexel Avenue, in Atlantic City, (the yellow one) that is being renovated to be a bunk house for volunteers.