Still working to save turtles
Hurricane damage doesn't stop Wetlands Institute program to protect terrapins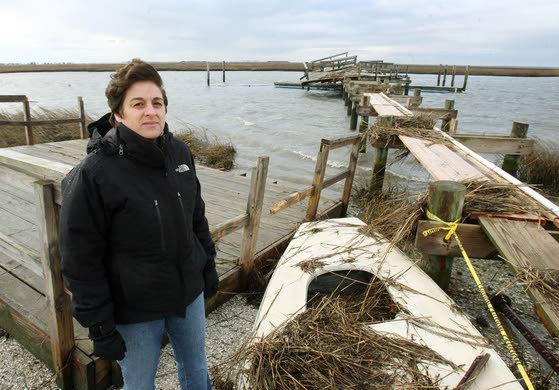 Still working to save turtles
Tedesco shows damage done to the Wetlands Institute's back dock during Hurricane Sandy. It's estimated it will cost up to $175,000 to rebuild the dock.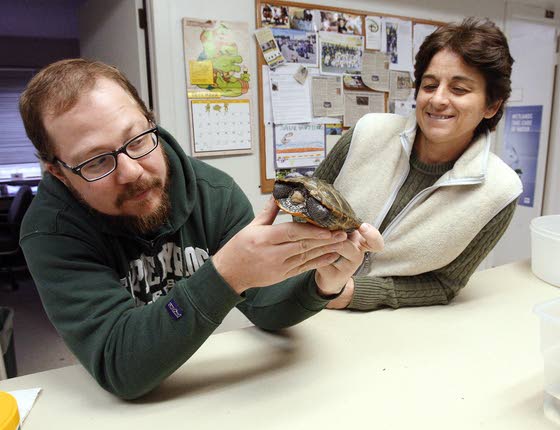 Still working to save turtles
Lenore Tedesco, right, executive director of Wetlands Institute in Middle Township, and Ben Atkinson, visiting scientist from the University of Florida, examine a terrapin rescued from a crab trap. The Wetlands Institute has received a $25,000 Disney grant to support its annual Jersey Shore Terrapin Project.