They're willing to walk: Schools, groups work to gather participants for annual event to raise awareness about drunk driving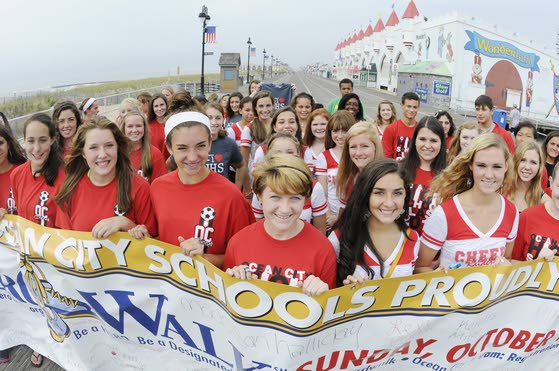 They're willing to walkSchools, groups work to gather participants for annual event to raise awareness about drunk driving
Approximately 30 Ocean City High School students will participate in the HERO Walk on the Ocean City Boardwalk on Sunday. The walk is intended to raise awareness about the program to encourage the use of designated drivers to prevent drunk driving.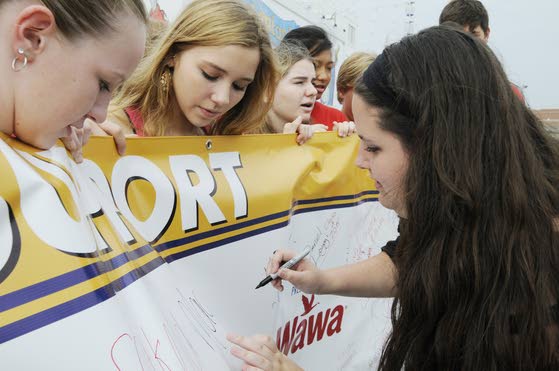 They're willing to walkSchools, groups work to gather participants for annual event to raise awareness about drunk driving
Maggie Shiffler, 16, of Ocean City, signs the Ocean City High School banner as fellow students Amy Phillips, 15, left, and Caliope Yiannos, 15, both of Upper Township, look on.