ATLANTIC CITY — Saucer candy was readily available near the cafeteria in Our Lady Star of the Sea as adults picked through their favorite '70s candy.
On decorated tables throughout the social hall were Ringo Starr and Grand Funk Railroad records for people to skim through.
Nostalgia filled the room Saturday at the 40th reunion for the eighth-grade class of Our Lady Star of the Sea Grammar School.
For these young-at-heart adults, the idea was to bring everyone together to experience and enjoy things they loved as eighth-graders.
No fancy food or chic attire was necessary. The event was served by White House Subs and Tony's Baltimore Grill, and most of the attendees were in shirts and jeans.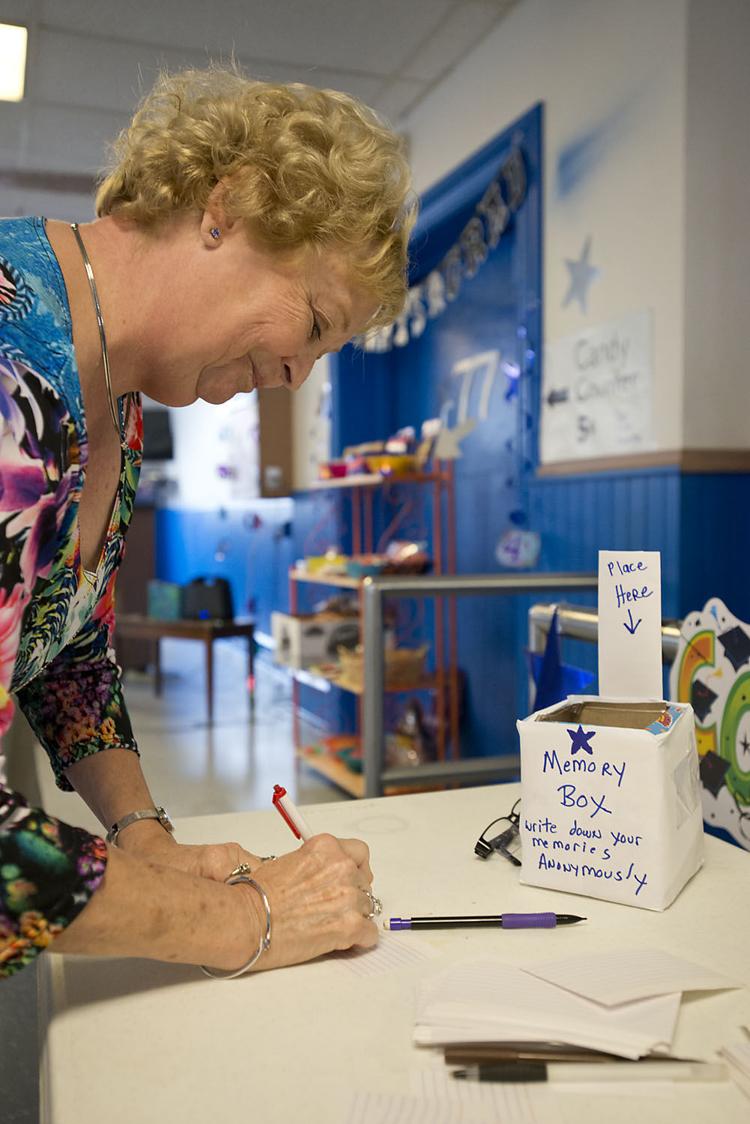 It was just like being 14 again, said Kathleen Given, of Atlantic City.
"We just thought it'd be neat to come back together," Given said. "Most of us all had school together for all eight years. This is more than a school. It's more reminiscent of family and home, and we're just regular people."
A penny-candy counter — a cafeteria staple for the class of 1977 — was replicated with candy cigarettes and other classic treats.
"Somebody to Love" by Queen played over the speakers as former students of the Catholic elementary school wrote down their favorite memories and placed them in a box.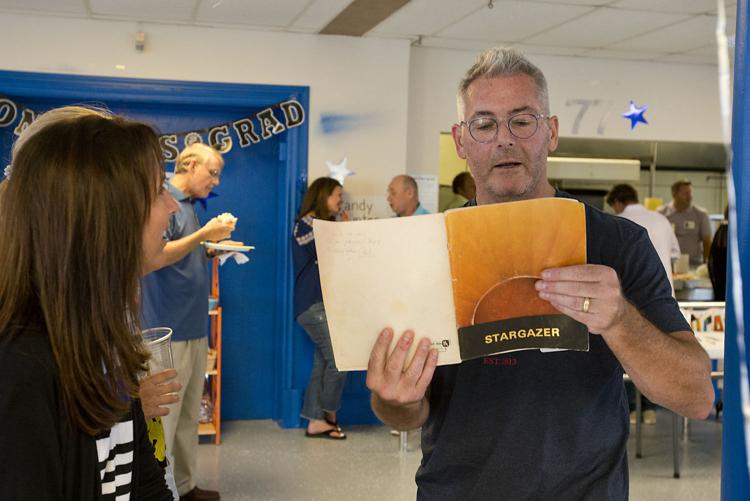 For Frank Sicurella, of Egg Harbor Township, some of his greatest memories were riding bikes throughout the city and playing baseball for the school.
Sicurella put together a video to help his former classmates recall the Boardwalk of 40 years ago, one year before the opening of the city's first casino.
"For people to see that and see what the city was, hopefully we can get back to that and create that type of community," Sicurella said.
He remembers local owners helping supply local baseball teams with jerseys.
"I remember the beach and the sports. The Atlantic City Hurricanes, the Chelsea Little League, these were huge," he said.
Joseph Wilsbach can relate. He grew up in the area and is now moving back to the city with his family.
He said the Catholic school system brought many kids together for close to 10 years.
"Catholic schools are important. It was a time of all nuns for teachers, and when you went home the teacher was alright," Wilsbach said.
"If you got home, you were in trouble. The nuns and priests were never wrong," Sicullera joked.
Lee Mendell was one of those authority figures. Mendell taught history to the kids and coached basketball.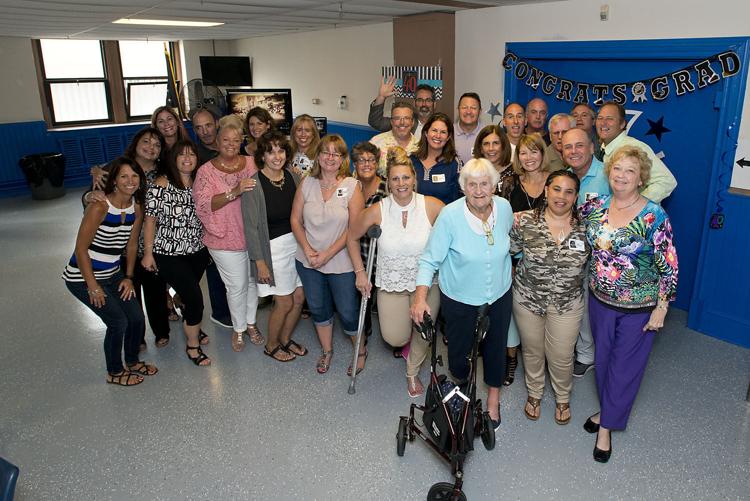 He said he's still adjusting to seeing all of his former students and athletes as adults.
"You still remember them as teenagers. And in my mind, I haven't really processed this yet," Mendell said.
Seeing some of the adults huddled over the candy counter gave him flashbacks of students buying the candy during lunch.
"The classes after lunch would be ridiculous … sugar highs," he said.