What a year it has been here in the Living section.
While we try to always provide fun, new stories in arts and entertainment in South Jersey, this year we may have outdone ourselves with some of the people and stories we were able to cover.
Here are some of the biggest stories that the Living staff reported this year.
Dear World gives victims a voice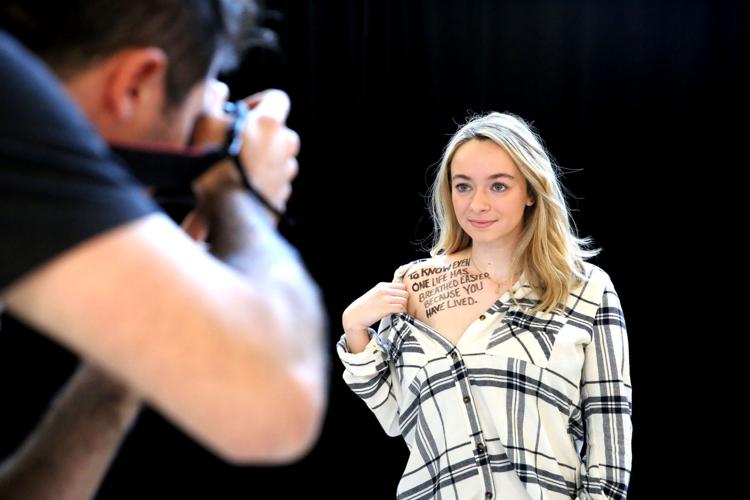 "Never again without my consent."
The words were written in black marker across the chest of 21-year-old Rachel Kern, a Stockton University student who was sexually assaulted when she was 14.
The empowerment, the words and the markers were all part of the Dear World photo project that came to Stockton in January as part of a nationwide college tour. The campaign was an interactive portrait event focused on individual storytelling, with hundreds of students taking part.
More women in local craft breweries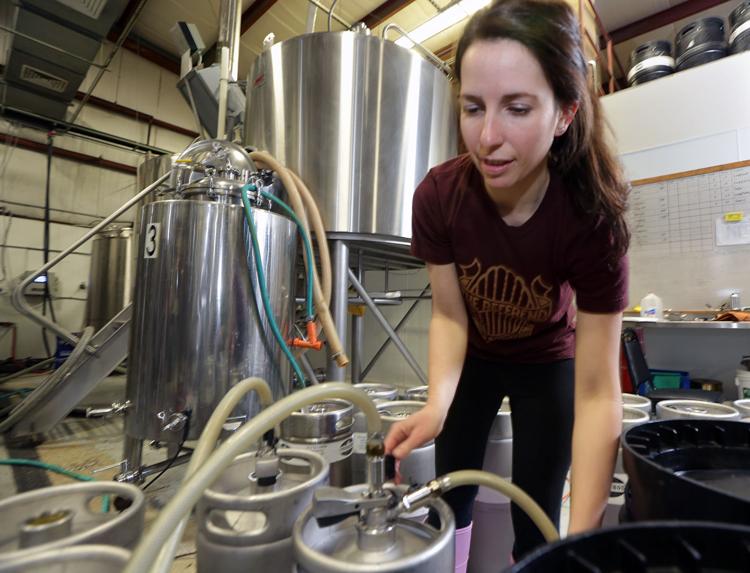 It was love at first batch for Amanda Cardinali.
The holiday beer the Stockton University graduate brewed with her boyfriend led her to a career in the growing craft-beer industry.
Now the assistant brewer at Tuckahoe Brewing Co. in Egg Harbor Township, Cardinali said she initially had naysayers.
"When I started four years ago it was a much different culture," said Cardinali, who has also spent time behind the bar as a beertender and was the brewery's first full-time employee.
These days, more women are diving into the science and craft of brewing beer. An Auburn University study found women make up 29 percent of brewery workers.
EHT ballet student accepted to program in NYC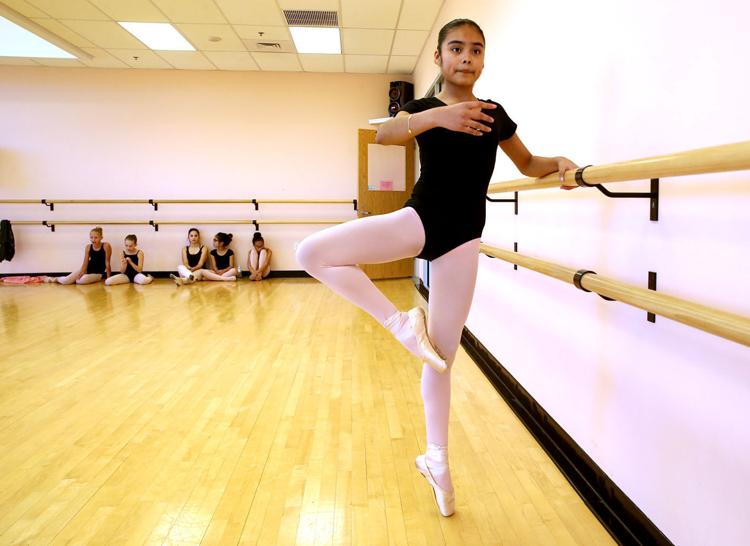 When 12-year-old Dayanara Villanueva received the email from Joffrey Ballet School's Summer Intensive program in New York City that said "congratulations," she had to text her dance instructor, Kelly Harris, just to be sure.
"I said, 'Dayanara, it means you got accepted!'" Harris said.
The Atlantic City girl, who studies with Harris at Cygnus Creative Arts Centre in Egg Harbor Township, had been dancing for only three years when she was accepted to the prestigious school's summer program.
Her advice to other children: "If anyone tries to put you down and say you have nothing special, there is always something for you," she said.
Galloway man finds success on Syfy's "Face Off"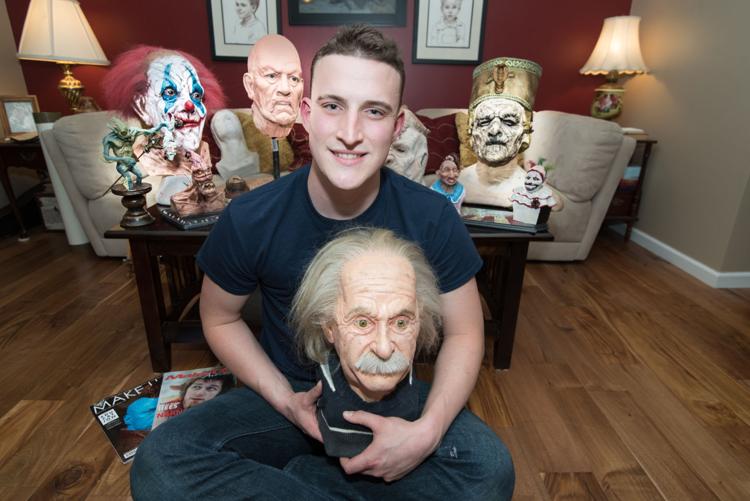 Phil Harrah held a lifelike sculpture of Albert Einstein in his hand as he sat on a couch in his Galloway Township home.
The wrinkles were so natural, the human hair was pushed, one strand at a time, into the head, and the glass eyes stared right back at him.
His infatuation with special effects paid off. Harrah was a 2017 contestant for season 12 of Syfy Channel's "Face Off." It was a journey for Harrah that started as a kid watching horror movies and being the younger test dummy for his siblings.
Now, he's working for Netflix's Marvel studio, helping with effects for shows such as "Daredevil."
Press Rewind: When a lion was loose
The sun had just about set on the 5-mile island in October 1938 when 9-year-old Masami Oishi jumped into the passenger seat of Thomas Saito's car.
Saito, who worked as an auctioneer on the Boardwalk, had spent part of the afternoon fishing with Masami's father. After dinner, Saito wanted to change his clothes and offered to give the boy a ride home from his father's shop at the Boardwalk and Oak Avenue.
They had no idea they were being watched — stalked, even — by a 300-pound African lion. When Saito turned his back to reach for the driver's side door, the lion pounced, grabbing him by the neck.
The 41-year-old man screamed and Masami watched in horror as the lion dragged him under the Boardwalk. Later, police shot the lion before it could pounce on them. 
Garden State not official New Jersey slogan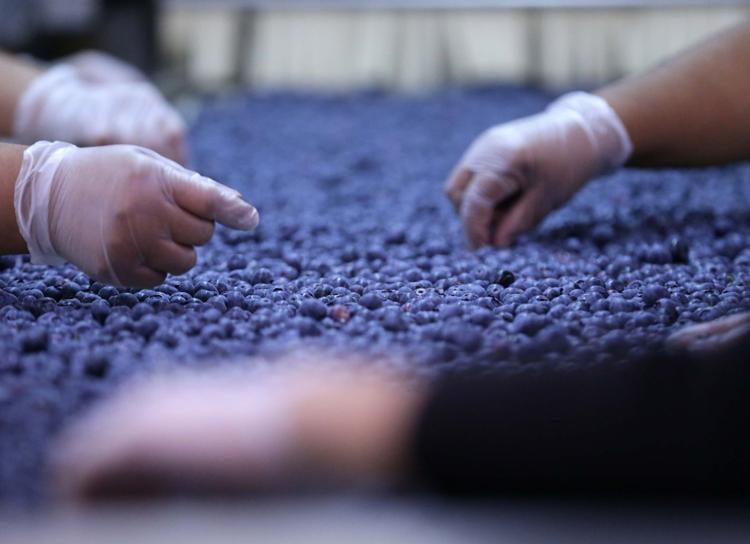 From Jersey tomatoes at farmers markets to the blueberry fields of Hammonton, the state of New Jersey is well-known (and well-ranked) for its produce.
After all, this is the Garden State. At least it has been since summer.
The term emblazoned on license plates and that gives New Jersey's longest highway its name was not the state's official slogan until August, when Gov. Chris Christie signed a bill to make it so.
Sen. Shirley Turner, D-Hunterdon, Mercer, the primary sponsor of the bill, said the bill was important because it helps affirm what many in the state already know: that New Jersey is a state of farms and produce.
DJ Expo helps party-rockers network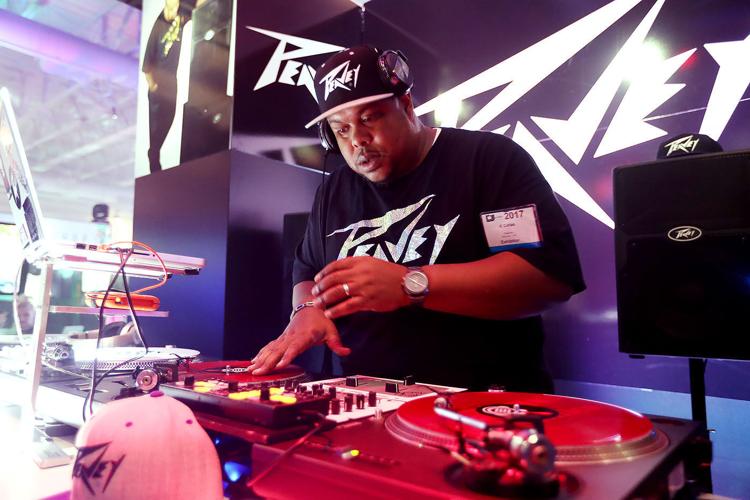 On the surface, July's DJ Expo at the Atlantic City Convention Center looked like an average weekend party — if your average party lasts four days and boasts thousands of pro disc jockeys, that is.
Underneath the manufactured fog spilling out on the floor, there were artists, manufacturers and software developers networking.
The program featured 30 educational seminars. One class, "DJ Wellness: Posture & Prevention," was an exercise class focused on DJ-related health issues like lifting and carrying heavy gear. Another class, titled "Mitzvah Mania with Big Daddy," talked about creating a unique experience for someone's coming-of-age Jewish celebration. Even "Lawyer Up: Best Business Practices for DJs from a Legal Perspective" helped DJs learn about areas where the party rockers may be legally vulnerable.
Margate screenwriter part of Franco's 'Disaster Artist', Netflix's 'Our Souls at Night'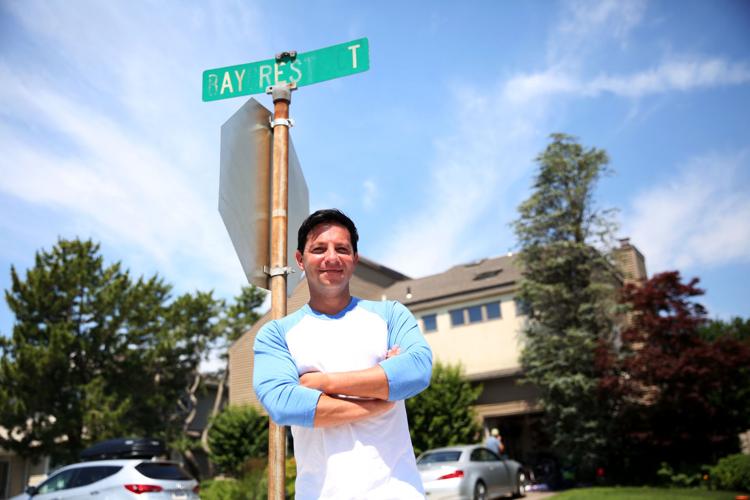 From a dramatic reunion of two of Hollywood's biggest stars to a story about arguably one of the worst movies ever made, Margate native Scott Neustadter is flexing his range as a screenwriter in his latest film projects.
Neustadter and his writing partner, Michael H. Weber, adapted the national bestseller "Our Souls at Night" into a movie starring legends Jane Fonda and Robert Redford. At the other extreme, Neustadter and Weber also adapted Greg Sestero's 2013 memoir, "The Disaster Artist: My Life Inside The Room, the Greatest Bad Movie Ever Made."
During the past decade, Neustadter and Weber have written the screenplays for several movies together, including "500 Days of Summer," "The Fault in Our Stars" and "The Spectacular Now."
Yoga studio marks beginning of Tennessee Avenue projects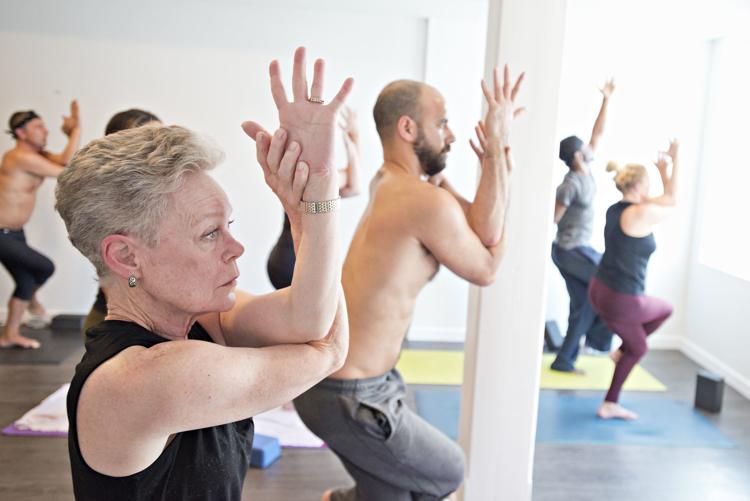 Rolled-up yoga mats were tucked in a corner of a brand new yoga studio on Tennessee Avenue.
In another room were shirts for sale that read, "This is yoga. This is community. This is Atlantic City."
But the first thing that stood out as people walked through the doors of the Leadership Studio was the smell of fresh paint on the walls.
It's a smell of progress, as Leadership was the first business to officially open as part of the Tennessee Avenue project, which promises to bring new merchants to the block between Pacific Avenue and the Boardwalk.
The Leadership Studio was founded by Grace & Glory Yoga's Alexandra Nunzi and Kathy Whitmore after more than a year in pop-up locations throughout town. It will serve as both a yoga studio and a place where people can be trained to become yoga teachers.
New Boardwalk Hall GM gets used to his role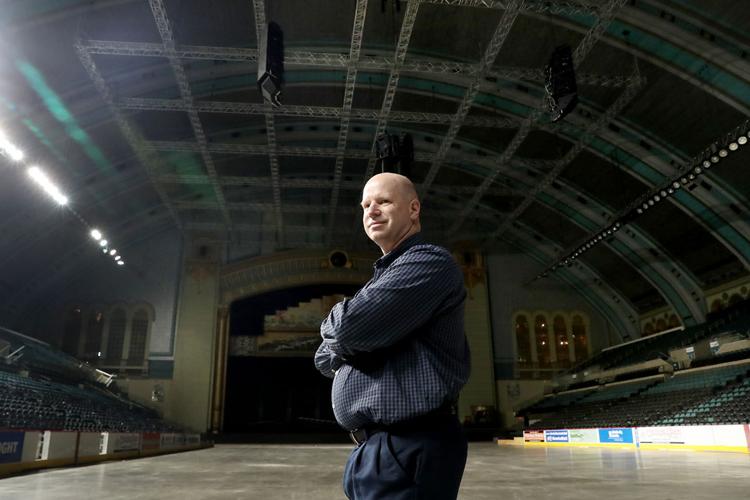 Jim Wynkoop came on board as the general manager at Boardwalk Hall at the start of the year.
Wynkoop took over the sports and entertainment venue from Fran Rodowicz. Prior to starting at Boardwalk Hall, Wynkoop was general manager of Chaifetz Arena at Saint Louis University, where he was responsible for booking and scheduling acts. It hosted what was then called the 2012 USA Gymnastics Visa Championships.
Wynkoop deals with promoters, sponsors, stakeholders and clauses that all affect the acts you come to see at Boardwalk Hall. Now, he has learned the ropes not only for the hall — which averages 250,000 to 300,000 visitors each year — but he has also learned a lot about South Jersey along the way.
"I was not aware of how many stakeholders are involved in Boardwalk Hall," Wynkoop said in a Q&A with the Living staff. "While it was a bit overwhelming at first to find out there are so many people with offices here, so many businesses and people affiliated and working here, and so many residents engaged with everything that is going on at Boardwalk Hall, I have grown to appreciate it. Sometimes the job makes you feel like you are alone on an island (I suppose even more so in Atlantic City where you are actually on an island) but there is plenty of company and plenty of support available, which makes it a lot less lonely."