Nature's adult playground
Scrambling up and slipping down Arizona canyons is safe, wet fun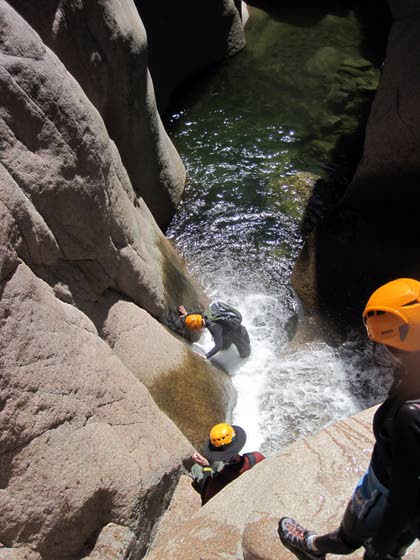 Nature's adult playground
Hikers in wetsuits and helmets navigate Salome Creek in Salome Canyon, in Arizona's Tonto National Forest. The sport of canyoneering includes hiking, climbing, sliding and wetsuit-wading.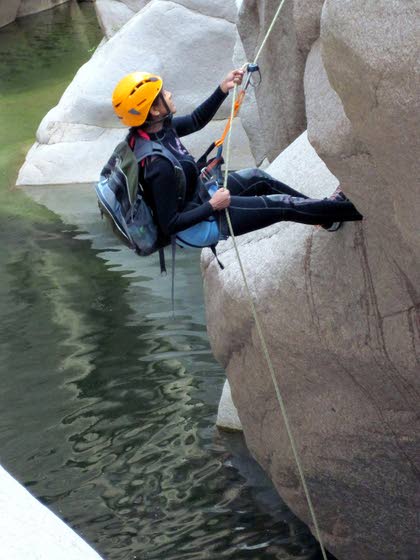 Nature's adult playground
Rapelling down the steep rock faces of cliffs of Salome Canyon is the highlight of the five-hour adventure. Even novices can go canyoneering with an experienced guide.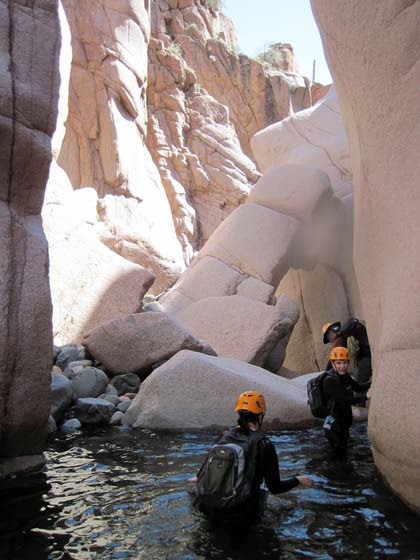 Nature's adult playground
While the desert sun can make it feel hot enough to fry an egg, water temperature in the canyon shade remains cool, even chilly, so wet suits are needed.