Sand in my Shoes: Club seeks to bring outrigger racing to the Jersey shore
Philadelphia club bringing popular Hawaiian contest to the South Jersey shore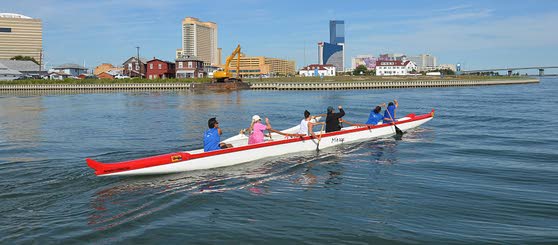 Sand in my Shoes: Club seeks to bring outrigger racing to the Jersey shore
Club members Mike Cordi of Ocean City, left, Jackie Morris of Egg Harbor Township, Summerlee Ross of Somers Point, Zack Blake of Somers Point, Andrea Rinaldi of Philadelphia and Neil Daikawa of Philadelphia row a canoe in Absecon inlet. The Philadelphia Outrigger Canoe Club is sponsoring 12 to 15-mile open ocean races today in Atlantic City.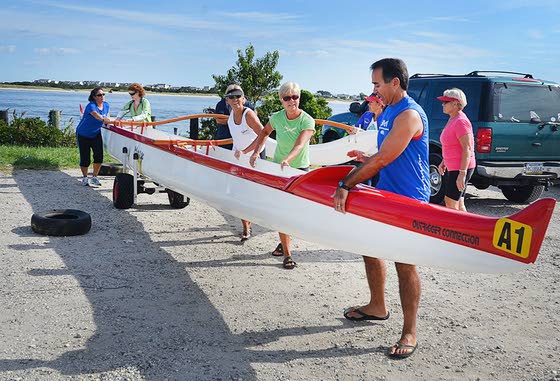 Sand in my Shoes: Club seeks to bring outrigger racing to the Jersey shore
Cordi, right, directs the canoe for launch in the inlet. He participated in the Molokai Hoe race — covering about 40 miles between the islands of Molokai and Ouahu — seven times while a longtime resident of Hawaii.