Sand in my Shoes: It's not fun sharing your name with an infamous super storm
It's not fun sharing a name with October's devastating storm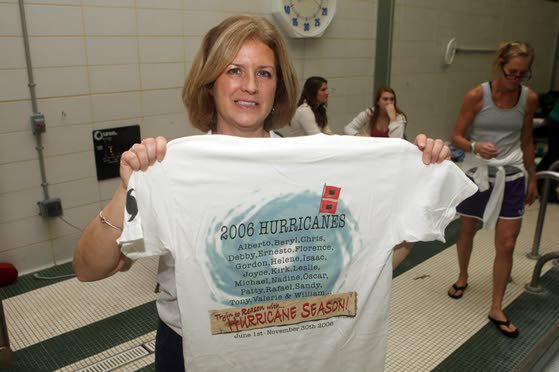 Sand in my Shoes: It's not fun sharing your name with an infamous super storm
Sandy Cain, of Absecon, shows off a T-shirt from Jimmy Buffett's 2006 tour that features a list of hurricane names — including Hurricane Sandy.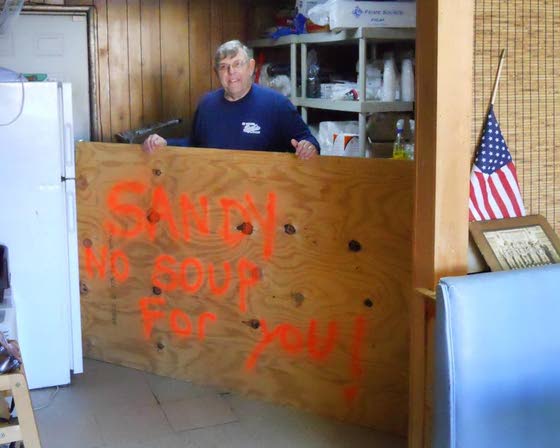 Sand in my Shoes: It's not fun sharing your name with an infamous super storm
Bob Essl's wife painted a special message to the storm on a piece of plywood used to protect the windows at his Essl's Dugout in the West Atlantic City section of Egg Harbor Township. Hurricane Sandy flooded his restaurant when the storm hit the area in October.