Sand in my Shoes: Ocean County women investigate Morro Castle disaster
Ocean County women write a new book about Morro Castle disaster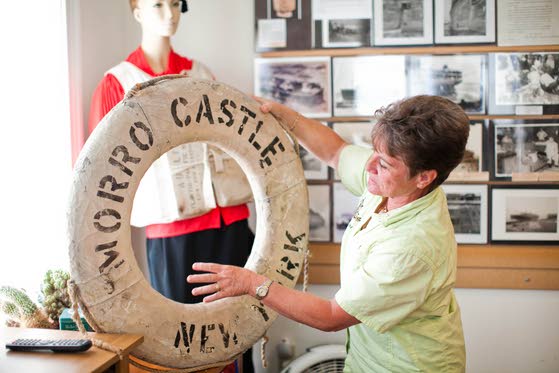 Sand in my Shoes: Ocean County women investigate Morro Castle disaster
Beach Haven 9/18/2012 Deb Whitcraft holds up one of the life rings retreived from the wreck of the Morro Castle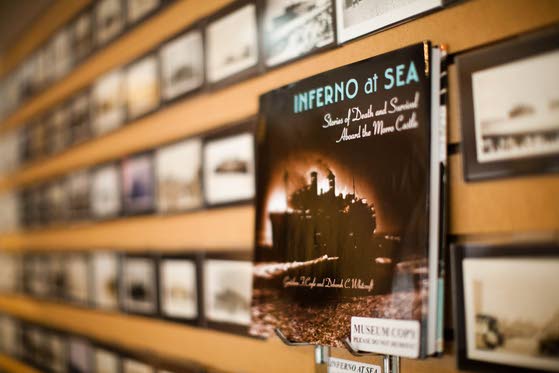 Sand in my Shoes: Ocean County women investigate Morro Castle disaster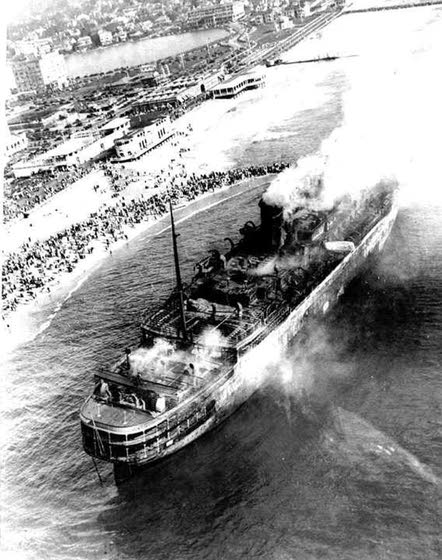 Sand in my Shoes: Ocean County women investigate Morro Castle disaster
On Sept. 8, 1934 the U.S. steamship Morro Castle caught fire off the New Jersey coast, killing 137. Surviving were 119 crew and only 15 passengers. The ship snapped its tow lines and drifted within a few hundred feet of the Convention Hall in Asbury Park, Monmouth County.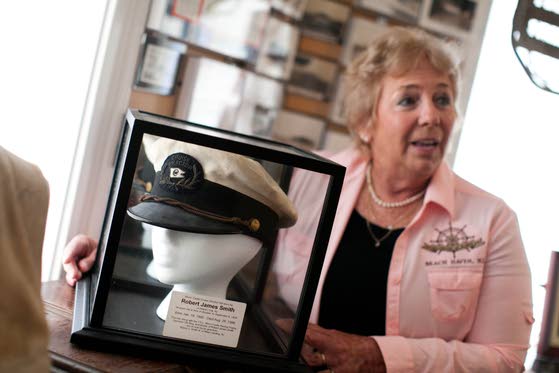 Sand in my Shoes: Ocean County women investigate Morro Castle disaster
Gretchen Coyle, one of the authors of a new book about the wreck of the Morro Castle, shows off the hat worn by the ship's 34-year-old cruise director, Robert James Smith. The hat is among items recovered from the Morro Castle disaster on display at the New Jersey Maritime Museum in Beach Haven.